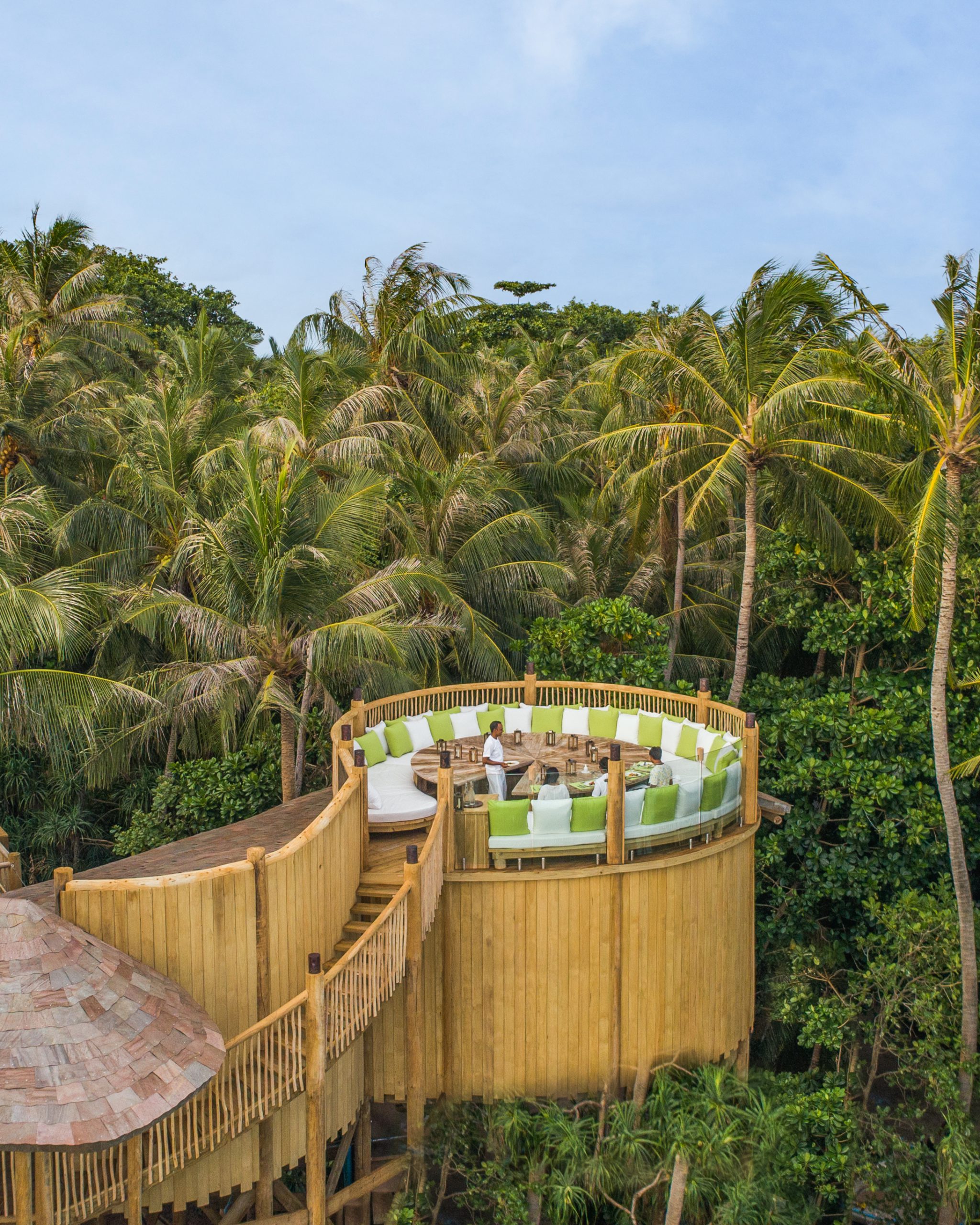 World's First 'Zipline Dining' Experience at Soneva Fushi
Soneva Fushi in the Maldives introduces a new and exciting dining experience on top of the lush jungle, overlooking the gleaming ocean, which is the world's first fine dining zipline experience. Bucket-list-worthy 'Flying Sauces' merges top-notch haute cuisine with sheer excitement of ziplining.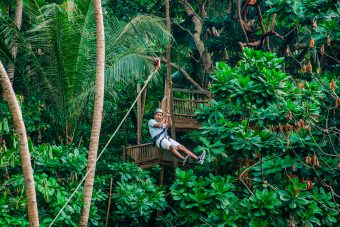 To get to the one-off dining terrace, you will be soaring along a 200-metre zipline route, securely strapped in safety harness, and enjoy many delectable surprises along the way. At the elevated dining platform, you will be pampered with mouth-watering seasonal menu freshly cooked by Chef Rasal Jayawardene and his team in an open kitchen, paired with an extensive selection of thousands of fine wines from across the globe
You can opt for your own preferred experience, whether it's breakfast, high tea, dinner, or just enjoy ziplining only, available for up to 12 guests. To ensure safety at all times, harnesses are compulsory along all sections of the zipline route and must be fitted and verified by a trained Soneva Host.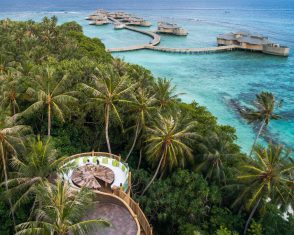 The 'Flying Sauces' delicious adventure is priced from USD 175++ per person with a meal, and priced at USD 100++ per person for zipline only. To find out more, visit www.soneva.com