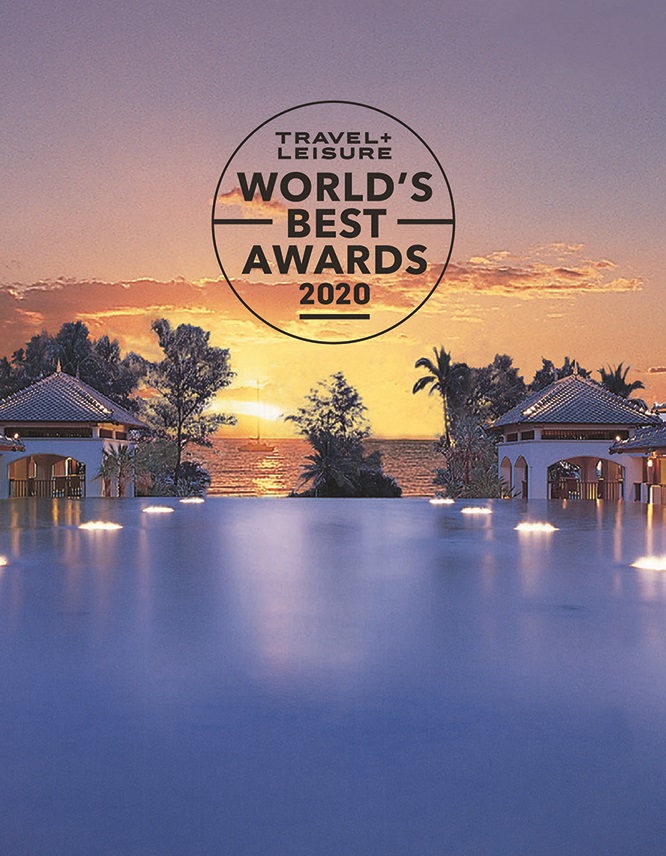 JW Marriott Phuket Voted Top 10 Southeast Asia Resort Hotels
JW Marriott Phuket Resort & Spa, a five star luxury resort, located on the finest and pristine Mai Khao beach of Phuket, is once again recognized by Travel + Leisure World's Best Award 2020. With an impressive overall score of 94.09, JW Marriott Phuket Resort & Spa was named and ranked No. 4 out of Top 10 Southeast Asia Resort Hotels category. The resort is also the only resort on the Phuket Island that has achieved this acclaimed award & recognition for second consecutive year.
Click here to view a comprehensive list of this year's winners.
In celebration of this award and hotel reopening, the hotel offers numerous promotions and packages that you can select as your choices. Promotions among Tiew Hai Kum; Phuket Staycation – Family by JW; Phuket Staycation – Couple by JW package; Summer Dreaming; Splendid Cash Vouchers with the value added up to 50% which you can use to redeem on accommodation, food & beverage, spa and resort incidentals. For more information or reservations, call + 66 (0) 76 338 000 or contact us on Facebook messenger.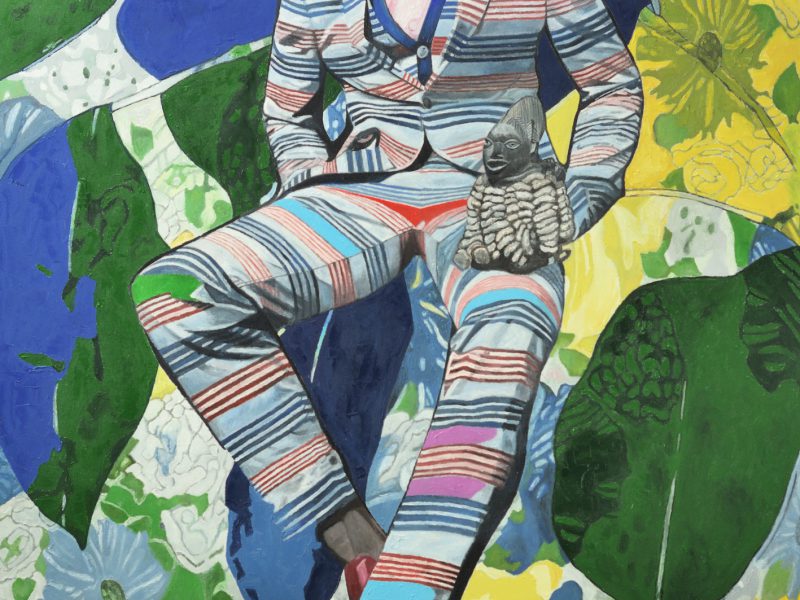 By Lifestyle+Travel
Since 2016, ART x Lagos has been a cornerstone of the African art scene, as well as the first of its kind in West Africa. Over 30,000 visitors, from art collectors, art patrons, scholars, to critics and more, have traveled from all over the globe to visit this cutting-edge art fair. The fair has also hosted delegations from leading global art institutions. The growth of the scene is undoubtedly indicators of Lagos' position as a fast-emerging and exciting cultural hub. As this year has given most people a reason to reflect and pivot, these galleries represent the resilience and creativity of the African continent. Visitors to the online fair via ARTXLAGOS.COM will be able to explore 200 works from leading artists offering up new perspectives on histories grounded in Africa and its people. BLOOM ART LAGOS Lagos, Nigeria Currently a unique fusion of an art gallery and private studio, Bloom Art Lagos offers intimate exhibitions in an accessible format that is supported by coveted ancillary programming, tailored to each exhibition. Inspired by a desire for innovative approaches to showcasing and challenging Nigerian artists, the gallery offers pointed perspectives on contemporary visual art, connecting it to significant cultural precedents. Featured Artists: Angela Amami Isiuwe, Gbenga Offo, Olu Ajayi, Richardson Ovbiebo and Uchay Joel Chilma. ED CROSS FINE ART London, UK Ed Cross Fine Art collaborates with emerging and established artists on the African continent and its Diaspora, seeking to stage conversations between practitioners and international audiences, as guided by its artists. The exhibition platform seeks to amplify voices historically silenced, and to create space for their independent development. Featured Artists: Abe Odedina, Tiffanie Delune and Wole Lagunju. GALERIE CÉCILE FAKHOURY Abidjan, Côte d'Ivoire Opening its doors in 2012, Galerie Cécile Fakhoury had by 2018 expanded to Dakar, Senegal, and Paris, France. Strongly rooted in their respective identities and stories, the artists it represents distinguish themselves through the use of a language that abolishes barriers and rejects geographical stigmatisation. Featured Artists: Aboudia, François Xavier Gbré, Ouattara Watts, Roméo Mivekannin and Sadikou Oukpedjo. GALERIE MAM Doula, Cameroon With nearly 25 years of experience and a strong professional reputation in the art market, Galerie MAM continues to offer exciting programs to its collectors and art lovers, in addition to providing advisory and logistics services. The gallery plays a significant part in the promotion of contemporary African art offering a robust program with a diverse catalogue of works. Featured Artists: Bernard Matussière, Boris Nzebo and Claudie Poinsard. Kó Lagos, Nigeria In Yoruba, kó translates as a verb meaning 'to gather' or 'to build'. The art space is dedicated to promoting modern and contemporary art with a dual focus on championing Nigeria's leading artists from the modern period and celebrating emerging and established contemporary artists across Africa and the Diaspora. It aims to support the visual arts in Africa by providing a platform to communicate, share and grow. Featured Artists: Ben Osawe, Chike Obeagu, Chioma Ebinama, Isaac Emokpae, Toyin Loye and Uzo Egonu. LOUISIMONE GUIRANDOU GALLERY Abidjan, Côte d'Ivoire LouiSimone Guirandou Gallery was formed from pioneering gallery Arts Pluriels, one of the first traditional and contemporary art galleries in Africa. Through an eclectic program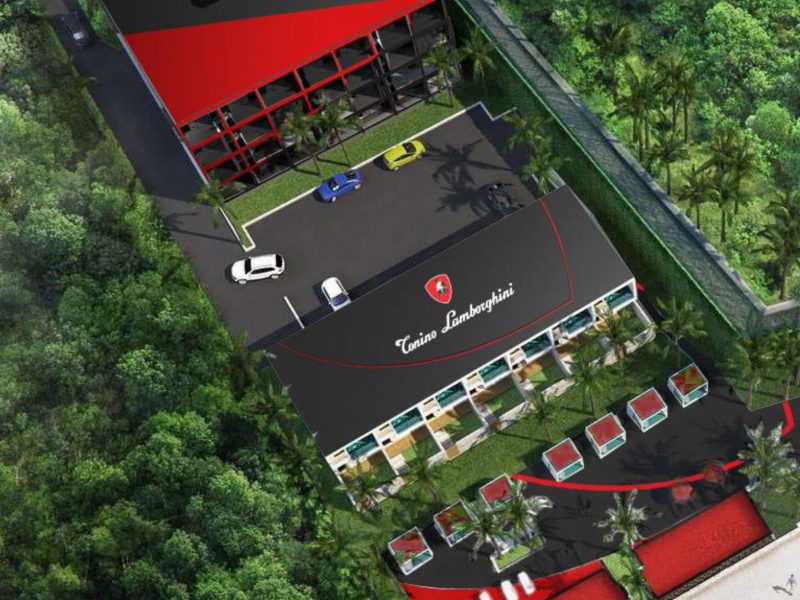 By Lifestyle+Travel
Tonino Lamborghini, the legendary Italian brand famous for its luxurious products and designs, partners up with Utopia Corporation, one of the largest real estate developers in Phuket, to bring the "Italian feeling" to the paradise island of Phuket in form of a completely one-of-a-kind luxury boutique hotel. Scheduled to welcome guests in 2023, Tonino Lamborghini Boutique Hotel Phuket will be situated on the beachfront at secluded Chalong Bay, overlooking the azure Andaman Sea. This spectacular low-rise retreat will be curated by Alexander Wong, founder of Alexander Wong Architects, whose original avant-garde style has won multiple global awards. For a dramatic first impression, guests will be welcomed into a world of international glitz with a Glamour Lobby that features slatted rosewood LED screens. With 39 suites and 7 villas, all of which are equipped with cutting-edge amenities and adorned with designer furnishings and abstract artworks, a beyond-expectation experience is what to expect here. Alexander Wong, the hotel's designer, considers Phuket to be the "Miami of Asia", due to its international allure and cultural appeal. Reflecting the spirit of South Beach, Tonino Lamborghini Boutique Hotel Phuket will feature its signature Red Pool, which will embrace the best elements of a chic Floridian beach club. The Miami restaurant is a multi-sensory feast for diners, with a contemporary menu and a colourful ceiling inspired by the French post-impressionist painter, Henri Rousseau. Guests can also stay in shape at the state-of-the-art Power Gym. "Our goal is to bring a branded Tonino Lamborghini experience to the best places worldwide, and soon we will bring the Tonino Lamborghini spirit to Phuket: one of the world's finest tourist destinations. Tonino Lamborghini Boutique Hotel will be a luxury hotel with captivating architecture, bespoke interior design and top-quality services, with the ultimate purpose to satisfy the top-level requests of international clientele. Together with Utopia, we will strive to offer a new concept of hospitality. Our clientele will feel the values of our family's DNA and heritage, Italian spirit, extreme attention-to-detail, and the energy that Tonino Lamborghini brand transmits. As my father always says; 'If I cannot give you Italy, I will give you Its feeling!'" Utopia Corporation has grown rapidly since its establishment in 2015 with a collection of hospitality, residential, commercial and entertainment projects across Phuket, along with architecture, design, development, engineering, construction and hotel operation services. It operates three own-branded hotels in Phuket: Utopia Kata, Utopia Loft, and Utopia Naiharn, which was named as Asia's "Top Emerging Hotel" in the Now Travel Asia Awards. "We are delighted to form this landmark agreement with Tonino Lamborghini. It is indeed an honour to introduce this famous Italian name to Thailand's hotel industry for the first time; their brand is recognised around the globe as a beacon of luxury, exclusivity and flair. Combined with Utopia Corporation's hospitality and development expertise, I am confident that our partnership will usher in an exciting new era for Phuket's tourism industry, allowing us to attract new markets," commented Mr. Hachi Yin, Chief Executive Officer, Utopia Corporation. By collaborating with Tonino Lamborghini, Utopia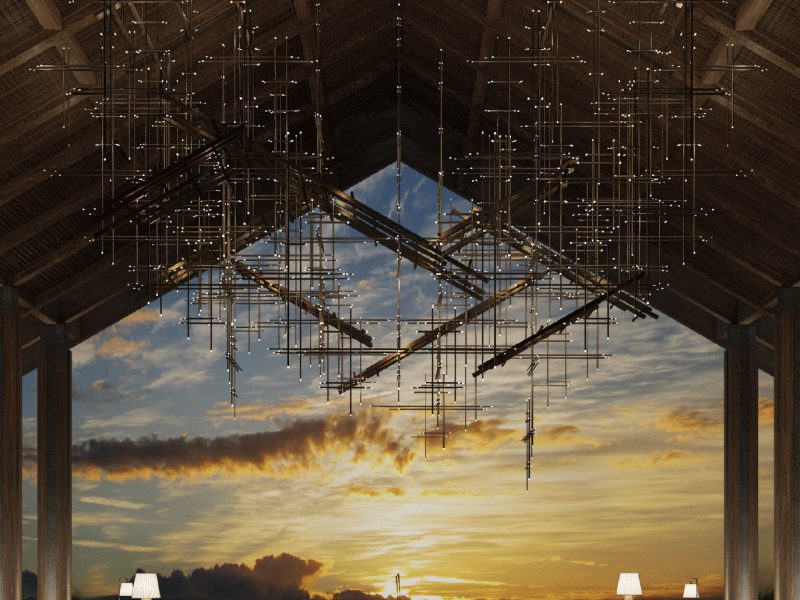 By Lifestyle+Travel
GHM has signed a management agreement with Aquarius International Development (AQI) to operate a 200-key resort on Koh Chang, the third largest island in Thailand, which is scheduled to open in the fourth quarter of 2023. The Chedi Aquarius Koh Chang will feature an all-day-dining restaurant, a cliff-edge restaurant, rooftop bar, spa, infinity pool with pool bar, and conference facilities overlooking the gleaming Gulf of Thailand. "This new resort is shaping up with an integrity of design and a certain poise that are hallmarks of the Chedi experience," said GHM CEO Tommy Lai. "We've been on the lookout for a way back into Thailand since 2013, and The Chedi Aquarius Koh Chang is the perfect vehicle." Koh Chang is a pristine gem in the Gulf of Thailand, which is accessible by air and by road from Bangkok, with car ferries from Trat mainland to Koh Chang taking less than an hour. When the impeccable design and exceptional amenities of the resort arrive on the island, the best is yet to come!