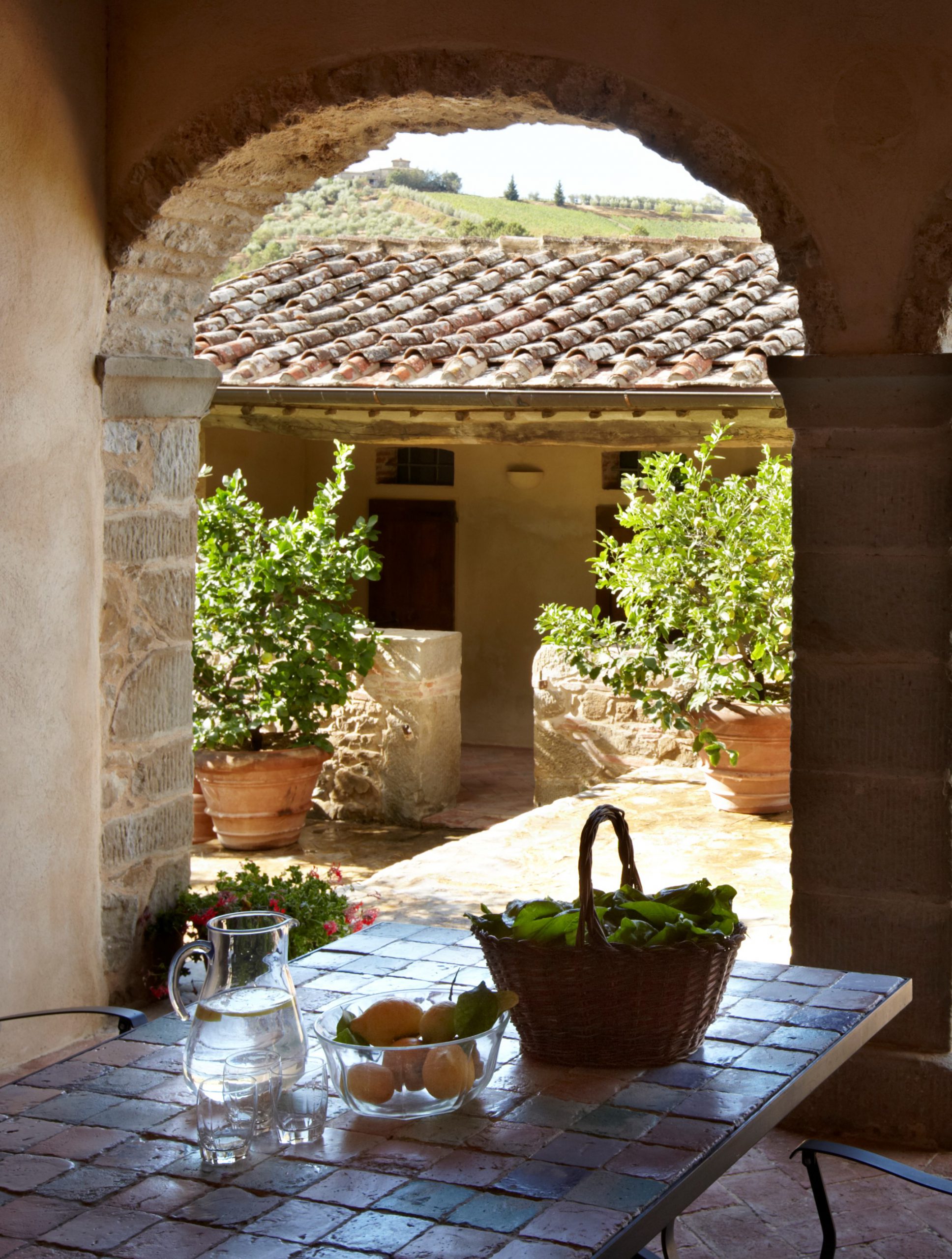 L'Aiaccia, the Idyllic Tuscan Farmhouse Getaway
Set in Tuscany's famously beautiful area of Radda in historic Chianti is L'Aiaccia, a full-service luxury villa, designed by Katharine Pooley, the highly sought-after interior designer who has designed many landmark commercial and residential properties around the world, with inspiration from the magical setting in Tuscany. The spectacular views have to be seen to be believed and the light is extraordinary having inspired artists for generations.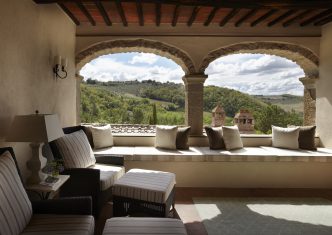 Originally built in 1788, in the classic Leopoldina-style, L'Aiaccia was a working farmhouse. Katharine was tasked to breathe new life into the villa's interiors whilst being exceptionally careful to preserve the house's original character, features and charm as well as adding all modern-day comforts.
The property is ideal for up to ten guests with five bedrooms, four in the villa and one in the adjacent guest house – perfectly complemented by a stunning pool and a games barn. The grounds include beautiful gardens and multiple places to relax and dine alfresco which have been revamped by Katharine and her team of designers to concurrently retain the history of the property and showcase its elegance.
L'Aiaccia is located within forty acres in the idyllic heart of the Chianti region of Tuscany.  The villa is available to rent at athomeinchianti.com. At L'Aiaccia, one can step back in time, with an innate appreciation for all the modern comforts at hand. Immersed in the glorious Chianti countryside, it is hard not to reflect on the hundreds of years history as L'Aiaccia continues its story as a very special, extremely comfortable retreat which the owners are happy to share with their guests.