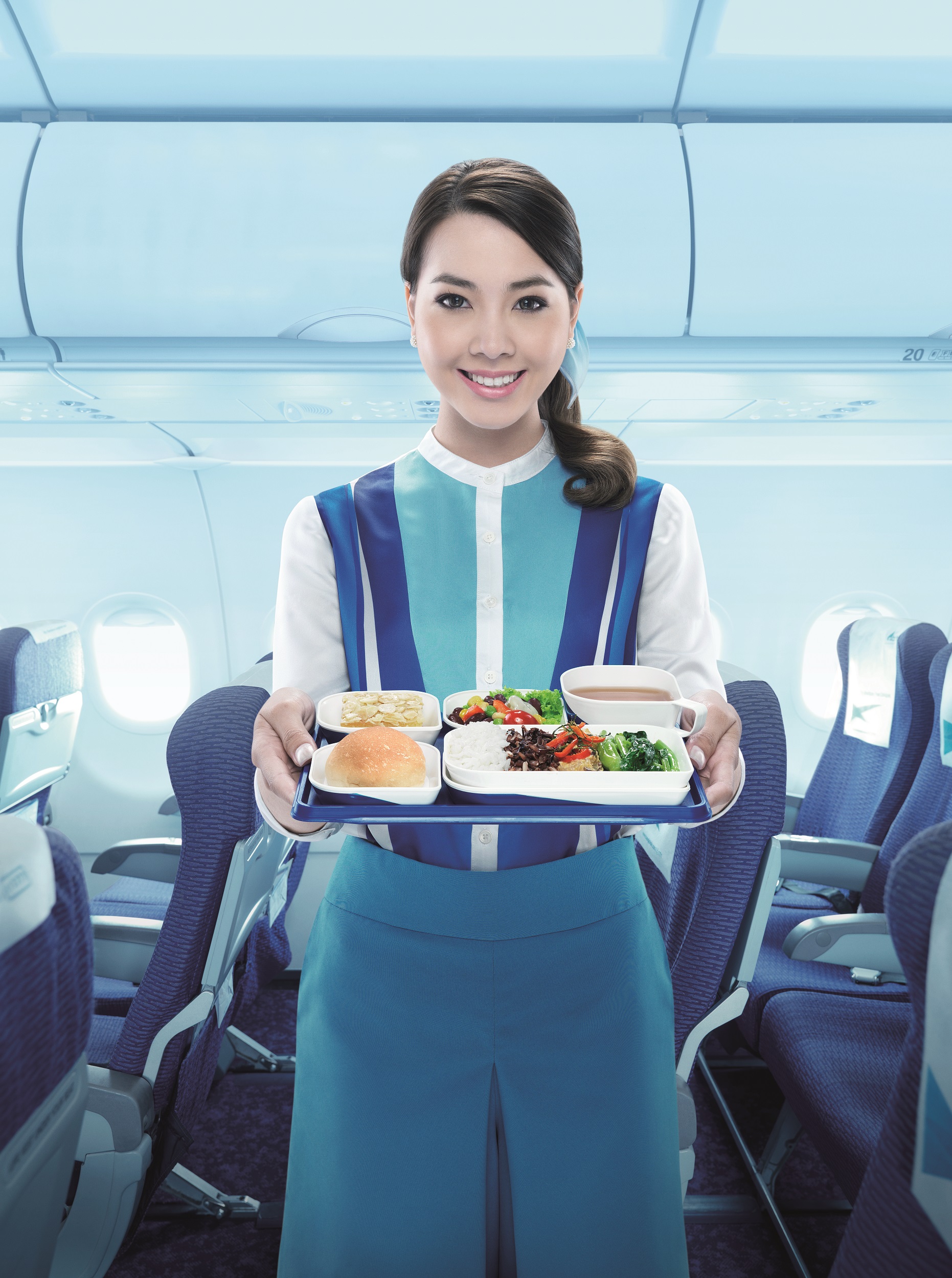 Bangkok Airways' "Flyer Pass" Offers 4 One-Way Coupons to Fly Domestically
Bangkok Airways Public Company Limited launches the "Flyer Pass" promotion, offering a set of 4 one-way coupons to be used on some of Bangkok Airways popular domestic routes such as Chiang Mai, Sukhothai, Phuket and Samui.
The Flyer Pass promotion is available in 2 categories:
Domestic pass that will allow passengers to travel on Bangkok Airways flights between Bangkok and Chiang Mai, Sukhothai, Lampang and Phuket, the fare for this type is set for just 3,900 Baht (4 one-way tickets inclusive of taxes and surcharges)
Samui Pass that will allow passengers to travel on Bangkok Airways flights to and from Koh Samui to any destinations in Thailand such as Bangkok and Phuket, the fare is set for just 7,900 Baht (4 one-way tickets and inclusive of taxes and surcharges)
Flyer Pass will consist of 4 codes and each code is eligible to book 1 a one-way ticket on an economy class. Reservations can be made from 3 September 2020 until 31 August 2021 and can be used for travels from 3 September 2020 to 31 August 2021. Flyer pass is available for purchase at Bangkok Airways Sales Offices in Thailand from 3 September 2020 onwards (during office hours). For more information, please visit www.bangkokair.com/flyerpass or contact call center at 1771 and +66 (0) 2 270 6699 during 08:00 to 20:00.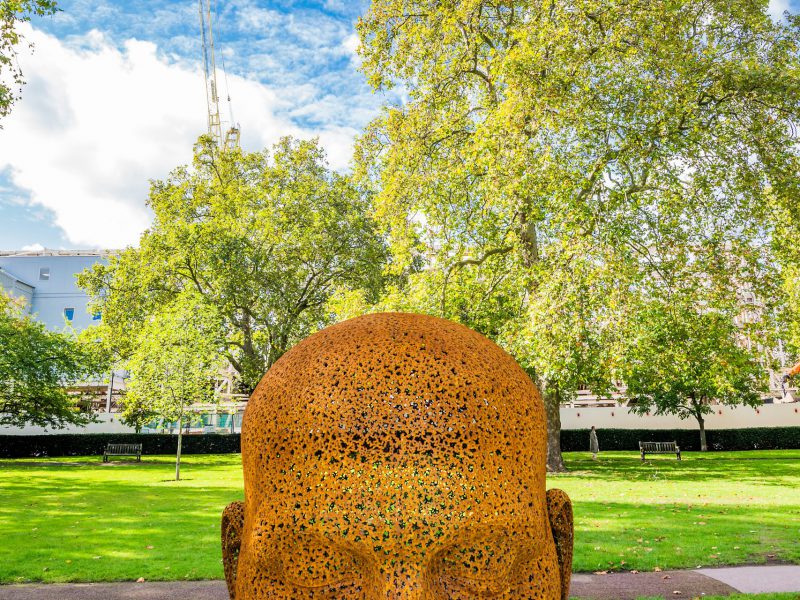 By Lifestyle+Travel
Throughout October, Bond Street's Opera Gallery will present 3 outstanding sculptures by Manolo Valdés, Anthony James and Seo Young-Deok as part of the Mayfair Sculpture Trail. Internationally-acclaimed Seo Young-Deok's meticulous manipulation of bicycle chains in Meditation 1554 can be found at Grosvenor Square. Each iron piece is welded together to become a part of the dynamic system of interconnectivity exhibited in human forms. While the material may be physically strong, the true strength exhibited is that of the human spirit. The exceptional work by the Korean artist often showcases the suffering and decay from the experience of his family's generation working in Korea's industrialisation era. Manolo Valdés' Reina Mariana is just a stone's throw away from Bond Street. As one of Spain's most famous living artists, Manolo Valdés finds inspiration from old masterpieces by the likes of Velázquez, Rembrandt or Goya, using them as a pretext for creating a new aesthetic. His work possesses the quality of timelessness, creating connections between the past and present, the old and the new. In Reina Mariana, Valdés re-contextualises Diego Velázquez's Queen Mariana (1652-1653) - a highly recognisable portrait of the second wife of Felipe IV. The change in morphology and meaning that occurs throughout Valdés' representations of Velázquez's image can be seen in this work. On display beside Bond Street's Louis Vuitton store is a mesmerising LED glass vitrine Crystal 001 by world-renowned light sculptor Anthony James, implementing the concept of crystallisation, one that is found in nature, and used computer programming to mimic naturally forming polycrystalline shapes. The artist allowed an organic digitisation which parallels crystals formation, even allowing for external influences to cause variations. The sculpture's multifaceted mirrors, glass and hallucinogenic surfaces allow the public to engage with the work with its meditative and limitless qualities. Other highlights of the Mayfair Sculpture Trail also include Antony Gormley's 'Cinch' perched on the north façade of Burlington Arcade and Henry Moore's 'Time-Life Screen' above Hermès – what was Time Life Building – also on New Bond Street. The Mayfair Sculpture Trail is a collaboration with Westminster City Council and Art in Mayfair, and in partnership with Burlington Arcade, Cork Street Galleries, Wander Art, Grosvenor Britain & Ireland, and Art of London. It has been created with the enormous support of the galleries (Opera Gallery, Carpenters Workshop Gallery, Gazelli Art House, JD Malat Gallery, Waddington Custot, The Mayor Gallery + Gormley's Fine Art, and Timothy Taylor) and their artists, in partnership with which we are delighted to present the artworks which follow.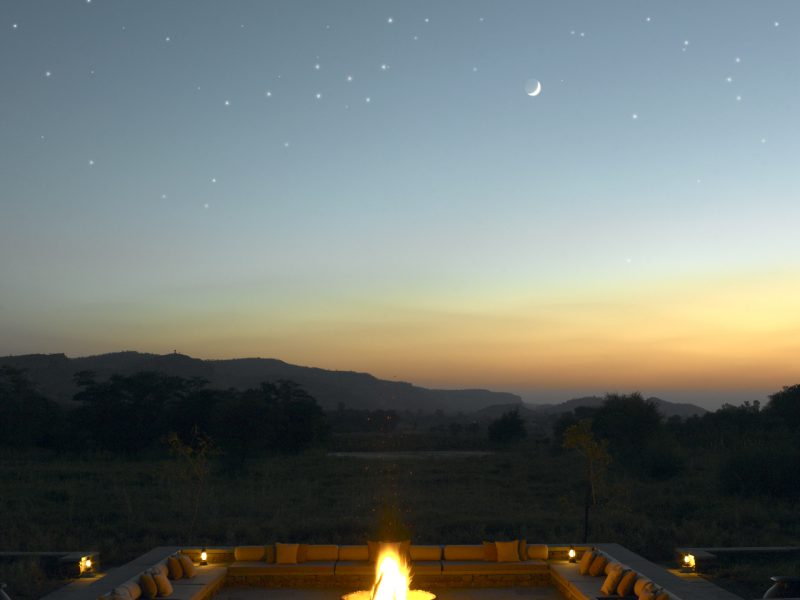 By Lifestyle+Travel
To reconnect with precious nature, to be surrounded by magical scenery, Aman invites you to unwind at 3 exquisite tented camps with every convenience at hand. Aman's "A Camp of Your Own" experience comes with offers that will enable a stay without constraints. AMAN-I-KHAS, INDIA (A Camp of Your Own is available until May 2021) Set on the threshold of Ranthambore National Park, Aman-i-Khas is a secluded wilderness camp in rural Rajasthan. Designed by renowned architect Jean-Michel Gathy, the camp's 10 Mughal-style tents provide airy living spaces, an expansive bedroom and a light-filled bathing area featuring a deep soaking bathtub and shower. The tent interiors comprise of fresh white linen, cotton drapes and oyster-grey cashmere throws, conjuring up zen-like sentiments of calm. Cuisine at Aman-i-Khas is influenced by its surroundings and utilises ingredients that have been harvested on nearby farms or sourced from one of the camp's three organic gardens. The Spa Tent is centred around a bubbling fountain and houses two double treatment rooms offering an extensive menu of treatments rooted in the principles of Ayurveda, an ancient form of Indian medicinal healing. Until 31 May 2021, groups catching up with family and friends and desiring a private insight into the destination can now commandeer the camp as their own by booking the 10 tents on an exclusive basis via the new A Camp of Your Own experience. With nature serving as a base for finding balance and rekindling social bonds, guests are invited to enjoy undisturbed seclusion amongst loved ones. CAMP SARIKA, USA (A Camp of Your Own is available from April until October 2021) Newly debuted Camp Sarika by Amangiri is a luxury encampment surrounded by 600 acres of raw wilderness in the heart of the Utah desert. The camp is located a 30-minute hike, or five-minute drive from Amangiri and overlooks iconic flat-topped mesa rock formations. It is surrounded by five national parks, each offering unique and diverse scenery, as well as numerous national monuments. With just 10 tented-pavilions, the camp enables a unique back-to-nature experience for guests, with a main pavilion and restaurant, two spa suites, one main swimming pool and a Jacuzzi. Serving as a springboard for exploration of the area, the camp offers desert and mountain hiking with its own trail system, morning and afternoon wellness experiences, its own Via Ferrata route and horseback riding, as well as many other adventure activities. Guests are invited to enjoy a deeper immersion in Native American culture every evening, with storytelling and star gazing around the fire pit. Two spa suites at the camp offer relaxation and rejuvenation with an extensive menu of spa therapies inspired by traditional Navajo wellness practices. Yoga and guided meditation are available al fresco, allowing guests to reground themselves within the astounding natural beauty of the camp's surroundings. Camp Sarika is now offering guests the opportunity to book the remote sanctuary exclusively throughout 2021 for up to 30 people. The ultimate group hideaway, A Camp of Your Own is available on select dates from April to October 2021, for stays of three nights, and enables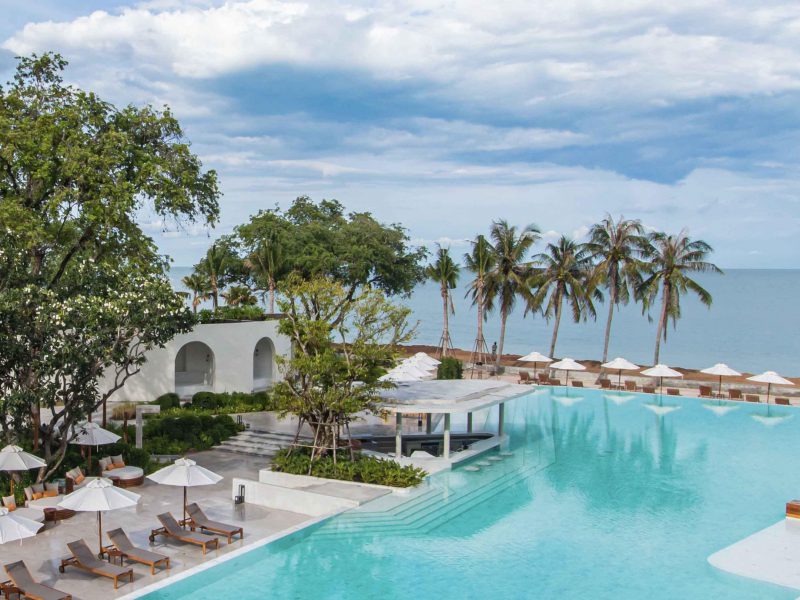 By Lifestyle+Travel
VALA, a member of the Small Luxury Hotels of the World, has recently run a soft opening of a 5-star beachfront boutique resort, VALA Hua Hin - Nu Chapter Hotels. With its uniquely luxurious character and outstanding architectural design, and first-rate services, VALA is the new dream destination for seekers of seaside tranquility within a few hours' drive from Bangkok. Managed by new generation group, Nu Chapter Hotels, VALA Hua Hin's distinctive character draws on the "Nature's Touch with a Modern Design" concept on a vast beautiful land while featuring 97 rooms and suites in the 3-storey building, so privacy is gauranteed. Besides, All the rooms boast a sea view and spacious terrace. The resort is surrounded by an abundance of lush trees and overlooks an extensive stretch of beach. This stunning location allows guests to enjoy a panoramic view of the ocean, a rare sight to be found in Hua Hin and Cha-Am, making VALA the ultimate retreat for tourists to slow down during the holidays and return home feeling more energetic and rejuvenated. While VALA VILLAS zone featuring 13 secluded pool villas with uninterrupted sea views, are designed in the 'Glamping' style with maximum privacy. Five of them are situated in the nearest area to the beach. Garden area and a spacious terrace can be decorated for outdoor activities such as private BBQ dinner parties. Butler service is on hand to take care of every little detail throughout the stay. Here, guests can try exotic cocktails made with local ingredients created by VALA Hua Hin in collaboration with Vesper, a bar ranked 11th in Asia's Top 50 Best Bar Awards.  For lunch, selections of Thai and international favorites are served. For dinner, WOODS transforms into a more sophisticated setting with a menu of tapas, seafood and grill curated from a decadent combination of fresh locally-sourced produce and fine ingredients. VALA Hua Hin also offers a range of activities including morning meditation, yoga on the beach, Thai massage, tai chi, boxing, cooking/cocktail class, art for kids and a visit to an organic farm. Guests are invited to explore both the hidden gems of Hua Hin - Cha-am and local dishes rarely found outside the area. Visit www.valahuahin.com for more information and reservation.