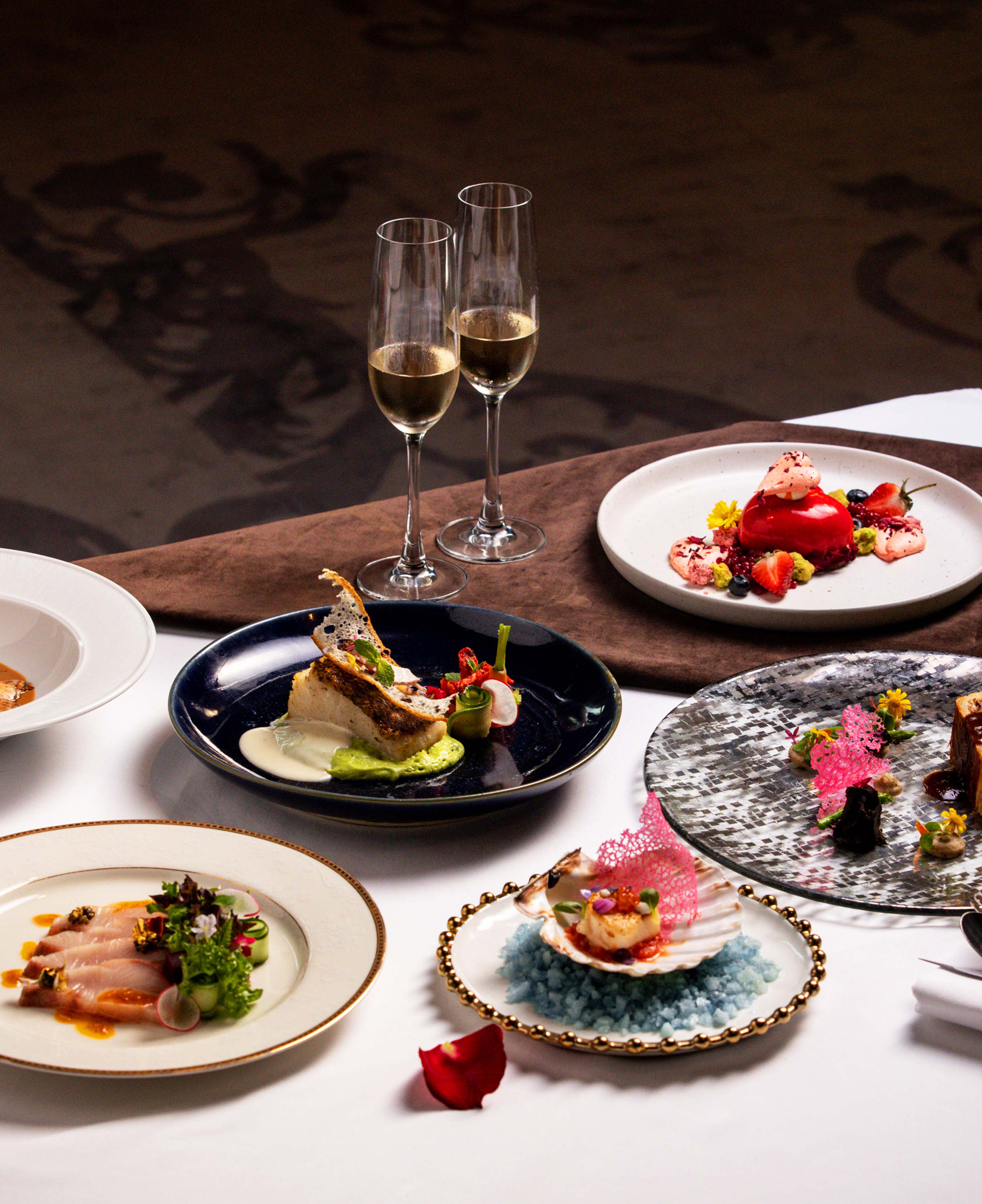 Love is in the air at VIU.
At @stregisbangkok, the spectacular VIU restaurant has a specially curated 5-course set menu for Valentine's Day that you can spoil yourself and a loved one with and tick every taste box imaginable. Opening with the Amuse Bouche of Pan-Seared Sea Scallops before floating along to the fresh taste of the Yellow King Fish Ceviche and Caviar with a Beetroot Lemon Dressing that brings a wonderful zest to the freshness of the fish, and this, closely followed by the pre-main soup of Poached Langoustine with Lobster Cream with Truffle Foam that has the most warming aroma.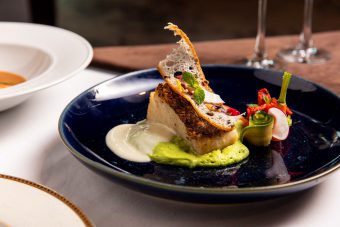 For the main course, you will choose between a beautifully soft Beef Wellington, the ever-delicious Australian Wagyu cased in a puff pastry that is cooked with a touch of excellence and just melts in your mouth perfectly, or the freshly Baked Snow Fish with a creamy brandy lemon sauce that brings a delicate citrus flavour to the tenderness of the Snow Fish.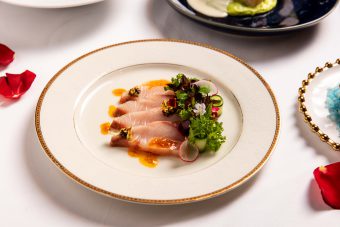 Dessert brings this 5-course feast to an elegant and loving close with the heart-shaped Rose Bavarois, which is executed to creamy and fruitful perfection. The Champagne Jelly Sable Breton is the finishing touch that this exquisite dessert truly deserves.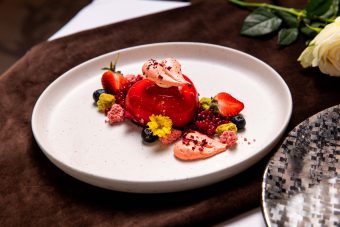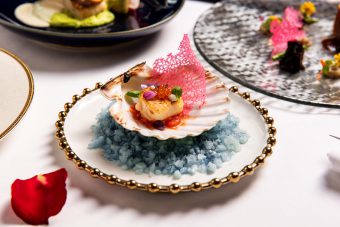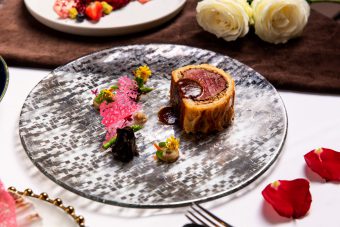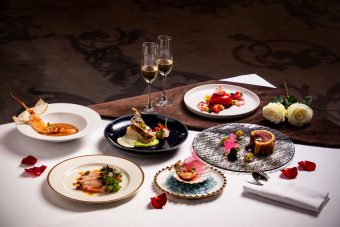 This Valentine's Day, VIU is serving one of the finest menus in the city, and with stunning views and a calming atmosphere, it is the ideal setting for romance.