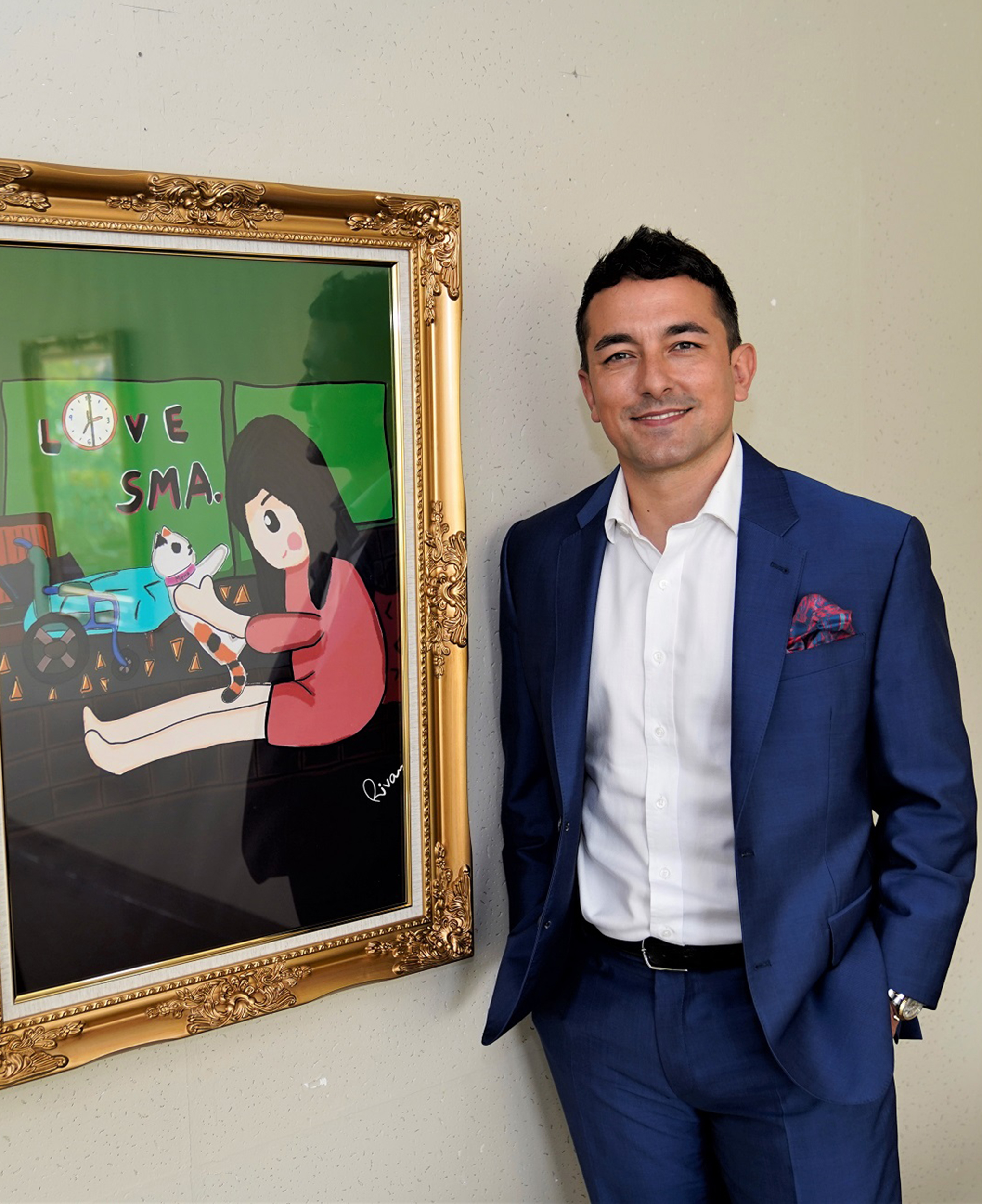 'Rare & Share' ….and There's Something to Talk About.
After a successful charity dinner in 2022, the 'Rare & Share' project, initiated by Roche Thailand, joined forces with the Foundation to Eradicate Neuromuscular Disease (FEND) in order to support and improve the quality of life for rare disease patients in Thailand, of which the proceeds will be donated to help patients with spinal muscular atrophy (SMA).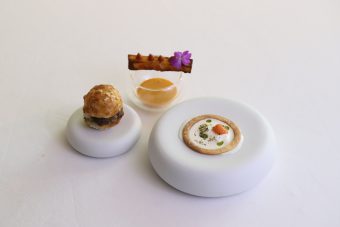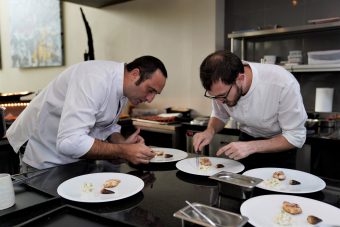 What makes it unique this year is the collaboration with two renowned leading chefs, Chef Christian Martina of CLARA, who was recently named the 23rd best Italian restaurant in the world by 50 TOP ITALY 2022, and Chef Amerigo Sesti of J'AIME, who received a Michelin star, to help create a special set course full of interpretations into dishes with full flavours as well as raise awareness about the rare disease.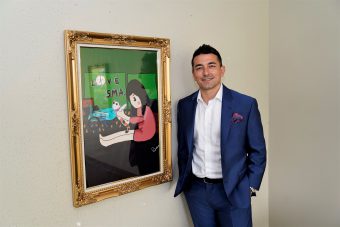 The story of this well-curated course is definitely something to talk about; the idea behind each of the tantalizing creations is touching, as the 6-courses dinner is a rendition of real-life challenges experienced by SMA patients and their caretakers. One of the courses requires more than 24 hours of cooking time, symbolizing the 24 hours of care required for SMA patients, and the exaggerated cutlery was used as a secret gimmick to depict the difficulty of caring for the
patient on a daily basis.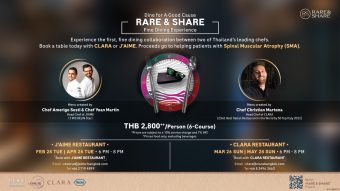 The charity meals are available throughout February – May 2023, on the following dates:
● Tuesday, February 28, 2023 (18.00–20.00 hrs.) at J'AIME Restaurant.
● Sunday, March 26, 2023 (18.00–20.00 hrs.) at CLARA restaurant
● Tuesday, April 25, 2023 (18.00–20.00) at J'AIME restaurant.
● Sunday, May 28, 2023 (18.00–20.00 hrs.) at CLARA restaurant
For reservations and more information,
J'AIME Restaurant (email: reserve@jaime-bangkok.com) or call +66 2 1194899 CLARA Restaurant (email: clara@clarabangkok.com) or call +66 2 3496 3663.