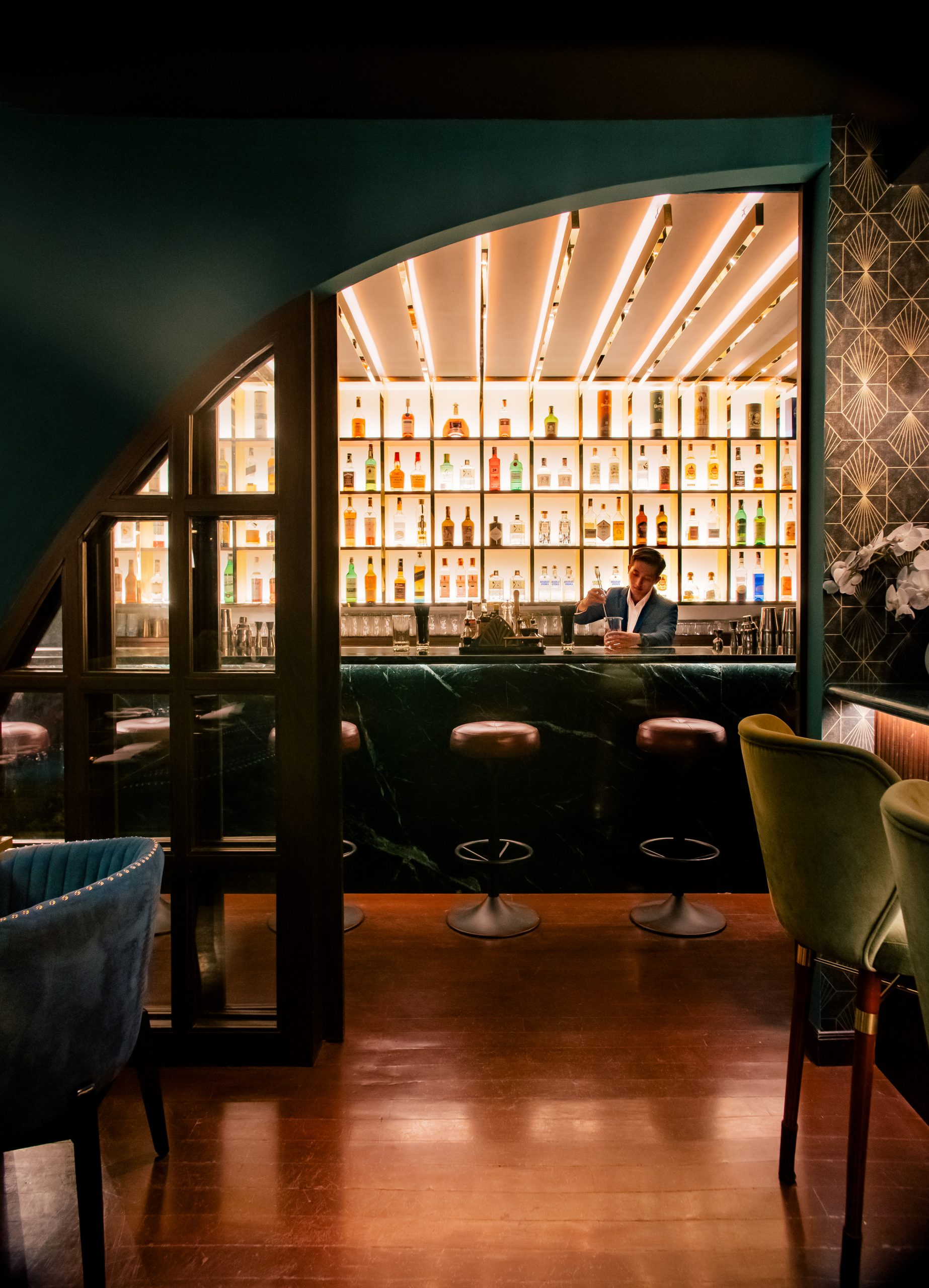 Mia Restaurant Grandly Reopens with Good New Things
As restrictions ease, Mia Restaurant, Bangkok, is now ready to welcome you back with tempting offers and new experiences.
Rooms
On the second floor, Rooms is a stylish dining space offering a seasonal 8-course tasting menu creatively curated by where Chef Top and Chef Michelle, drawing inspiration from their formal training in Michelin-starred restaurants in Europe and Asia, as well as their Thai and Malaysian upbringings.
Highlights from the new menu include Pea Tartlette with Smoked Curd and Finger Lime, and Foie Gras Biscuit with Dark Chocolate and Piquillo Pepper. More playful plates to look forward to are Shiitake Chawanmushi with Fermented Mushroom and Black Truffle; and the 48-Hour Slow-Cooked Short Rib served with a series of beef-based condiments; and Black Sesame Ice Cream served with White Chocolate and Cherries as a sumptuous ending of the dandy day.
With Mia's extensive wine list, comprising more than 115 labels from all over the world, diners can opt for a wine pairing with either four or six glasses of wine.
8-Course Tasting Menu: 2550++
Wine pairing (4 glasses): 1650++
Wine pairing (6 glasses): 2300++
Due to government social distancing regulations and the on-going curfew, Rooms currently offer staggered seating. You can choose between a 6-6.30pm or 7-7.30pm start to your meal.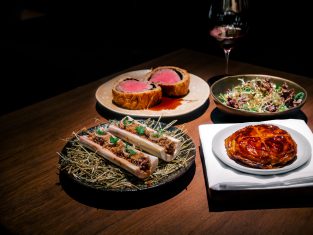 The Curtain
The Curtain is a vibrant bar and eatery where you can sit comfortably with your friends and enjoy Mia's signature tastes like Foie Gras Donut; Hot Smoked Salmon with Ikura Salsa and Potato Velouté; Grilled Pork Chop with Braised Lentils and Chorizo Jam, as well as Mia's famous Tarte Tatin with Vanilla Ice Cream, along with playfully crafted cocktails.
The cocktail bar opens with a new menu featuring eight creative cocktails, including Be a Movie Star with Whiskey, Pineapple Juice, Popcorn Syrup and Angostura Bitter; and Casa del Fumo with Tequila Reposado, Mezcal, Antica Formula, Spiced Coffee Syrup, Chocolate Bitter and All Spice Smoke.
Due to government social distancing regulations and the on-going curfew, The Curtain currently offers two seatings, one at 6pm and the second at 8.30pm.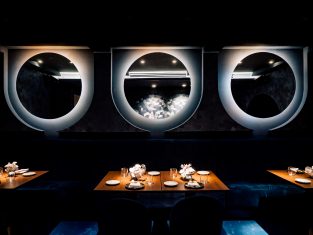 Mia
30 Attha Kawi 1 (Sukhumvit Soi 26)
T. +66 (0) 2 258 6745
E. reservation@miarestaurantbkk.com
Open Tuesday to Sunday from 6pm