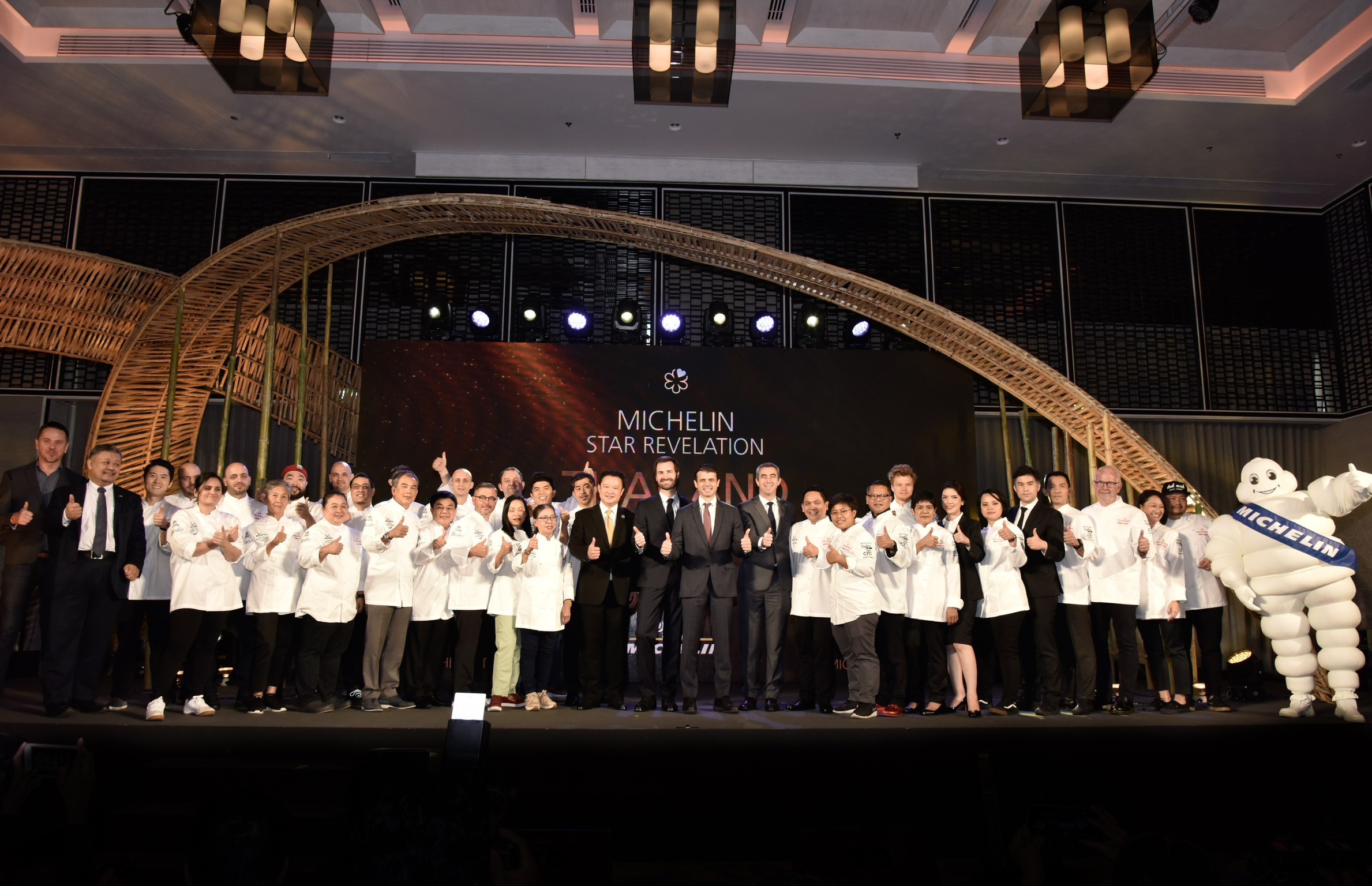 29 Eateries In Thailand Win Michelin Stars For 2020
Michelin today announced the winners of MICHELIN Star and Bib Gourmand distinctions; together with the official launch of the third edition of The MICHELIN Guide in Thailand, entitled The MICHELIN Guide Bangkok, Chiang Mai, Phuket & Phang-Nga 2020. Featured in this latest edition are 282 dining and 74 lodging establishments – with a total of 5 two-star, 24 one-star, and 94 Bib Gourmand eateries.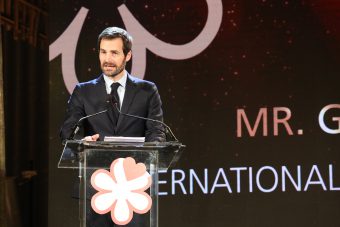 Gwendal Poullennec, International Director of MICHELIN Guides, revealed: "This year, the locavore movement, or the use of locally-sourced ingredients, are becoming the true stars of Thailand's foodscape. The trend indicates Thailand's rich diversity and high quality of local produce. In addition, we see the glorious rise of traditional Thai cuisine, as – for the first time ever globally – two traditional Thai restaurants, both promoted from one star, are on The MICHELIN Guide's two-star list."
The 2020 MICHELIN Guide selection welcomes two new additions to the two-star category: R-Haan, where food captures the authentic essence of both regional and royal Thai cuisine, using fresh, high-quality ingredients from all over the country; and Sorn, a restaurant with a focus on long lost recipes and the art of Southern Thai cuisine, using ingredients sustainably sourced from a trusted network of farmers and fishermen, as well as refined and sophisticated cooking techniques. Both restaurants have been promoted from their previous one-star rating. Three two-star restaurants – namely, Le Normandie, Mezzaluna, and Sühring – have retained their distinction.
Mezzaluna
Sühring
Le Normandie
Of the 24 one-star establishments in this latest edition, Khao, a restaurant offering traditional Thai dishes that pay tribute to locality, is the only one promoted from a MICHELIN Plate to one-star status; while three are completely new entries. These three new entries are: Chef's Table, a restaurant serving contemporary French menu, using premium quality ingredients, curated by chef from a 3-MICHELIN Star restaurant; 80/20, where its imaginative contemporary Thai cuisine is a result of the perfect fusion between the best local ingredients and internationally refined cooking techniques; and Table 38, a chef's table restaurant with very limited seating, serving reinterpreted and updated Thai street food and ancient dishes. In addition, it is of note that all previous one-star holders that are still in business, retained their status – including PRU, the only one-star restaurant in Phuket.
Ginger Farm
Huan Soontaree
Surf & Turf By Soul Kitchen
As for the Bib Gourmand list, a total of 94 establishments are featured, 61 of which are located in Bangkok, 17 in Chiang Mai, 14 in Phuket, and 2 in Phang-Nga. Chiang Mai emerges in its very first year covered by The MICHELIN Guide, with an impressive number of Bib Gourmand eateries. Among them are Ginger Farm Kitchen, a restaurant specializing in Northern Thai food that embraces a farm-to-table concept with most produce coming from its own farm; Huan Soontaree, where authentic fare made with high-quality local ingredients is what makes this place a great dining spot; and Khao Soi Mae Manee, a well-known street food vendor serving the iconic Khao Soi (egg noodles in coconut-based curry broth) for over 30 years.
TWO STARS
---
Excellent cuisine, worth a detour.
Bangkok & SURROUNDING PROVINCES
Le Normandie
Mezzaluna
R-Haan ♦
Sorn ♦
Sühring
ONE STAR
---
High quality cooking, worth a stop.
Bangkok & SURROUNDING PROVINCES
80/20 ♦
Bo.lan
Canvas
Chef's Table ♦
Chim by Siam Wisdom
Elements
Gaa
Ginza Sushi ichi
J'AIME by Jean-Michel Lorain
Jay Fai
Khao ♦
Le Du
Methavalai Sorndaeng
Nahm
Paste
Ruean Panya
Saawaan
Saneh Jaan
Savelberg
Sra Bua by Kiin Kiin
Suan Thip
Table 38 ♦
Upstairs
BIB GOURMAND
---
Inspectors' favourites for good value.
Bangkok & SURROUNDING PROVINCES
100 Mahaseth
Ann Guay Tiew Kua Gai
Baan Benjarong Pai
Baan Phadthai
Baan Somtum (Sathon)
Baan Yai Phad Thai
Baannai
Bangkok Bold Kitchen (Central Embassy) ♦
Beer Hima (Prachachuen)
Bokkia Tha Din Daeng
Chai Phochana
Chakki
Charoen Saeng Silom
Choy (Phuttha Monthon Sai 2)
Eat Pad Thai
Elvis Suki (Soi Yotse)
ERR
Go-Ang Kaomunkai Pratunam (Pratunam)
Guay Jub Mr. Joe
Guay Jub Ouan Pochana
Guay Tiew Kua Gai Suanmali (Khlang Hospital Intersection)
Guay Tiew Mu Rung Rueang
Here Hai ♦
Hia Wan Khao Tom Pla
Jao Nai Fish Ball (Ekkachai)
Jay Oh
Jidori Cuisine Ken
Jok Prince
K. Panich
Khua Kling Pak Sod (Prasanmit)
Klang Suan ♦
Konchong Konprung ♦
Krua Apsorn (Sam Sen)
Lai Rot (Rama 6)
Lay Lao (Ari)
Lim Lao Ngow (China Town)
Mae Khlong Hua Pla Mo Fai
Maverick (Soi Yotse)
Nai Mong Hoi Thod
Ongtong
Phan Fa
Plu ♦
Polo Fried Chicken (Soi Polo)
Poon Lert Room (Phlapphla Chai Intersection)
Praram 9 Kaiyang (Rama 9) ♦
Rat Na Yot Phak 40 Years
Ruen Ton
S.B.L.
Sa-at Sawoei (Kanchanapisek Road)
Sae Phun
Sanguan Sri
Sanyod (Sathon-Bang Rak)
Sawang Bami Kam Pu (Si Phraya)
Siam Charming ♦
Somsak Pu Ob (Charoen Rat)
Ten Suns
Thai Niyom
The Local
Tung Sui Heng Pochana (Stadium One) ♦
Watsana Khao Man Gai
Weng (Woeng Nakhon Kasem)
CHIANG MAI
Gai Yang Cherng Doi ♦
Ginger Farm Kitchen ♦
Han Thueng Chiang Mai ♦
Huan Soontaree ♦
Huen Muan Jai ♦
Khao Soi Mae Manee ♦
Khao Tom Yong (Suthep Road) ♦
Krua Ya ♦
Kuakai Nimman ♦
Meena Rice Based Cuisine ♦
Na Chantra ♦
Racharos ♦
Rote Yiam Beef Noodle ♦
Saiyut and Doctor Sai Kitchen ♦
Sanpakoi Kanomjeen ♦
SP Chicken ♦
The House by Ginger ♦
Phuket & Phang-Nga
Bang Pae Seafood
Chomchan
Chuan Chim
Go Benz
Hong Khao Tom Pla
Khrua Luang Then
Khrua Nong
Kin-Kub-Ei ♦
Mor Mu Dong
Naam Yoi ♦
One Chun
Raya
Roti Taew Nam
Surf & Turf by Soul Kitchen
Ta Tuay
The Charm
♦ = NEW