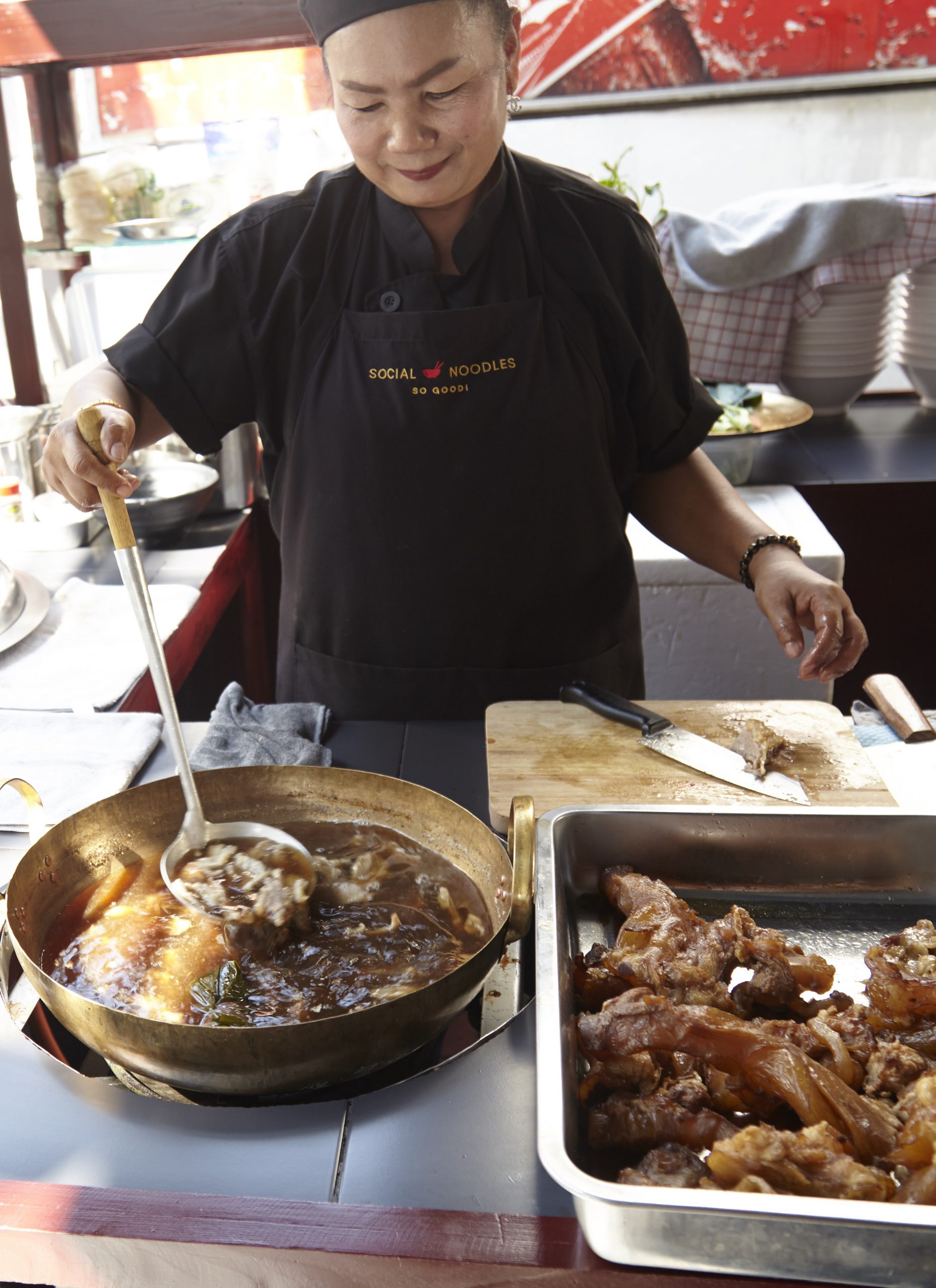 Noodles and Wines Come Together at Social Noodles!
Among beef aficionados, the experience of pairing beef steak or degustation with decent red wines is a mere exaltation. How about pairing a hot, aromatic bowl of beef noodle soup with well-chosen wine, doesn't it sound novelly compelling? At Social Noodles, not only you can take pleasure in a bowl of beef noodle, you can also ask for a wine recommendation to pair with the noodle soup and try various reinvigorating cocktails after the meal.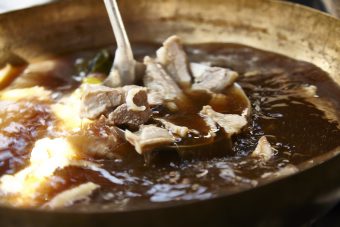 Pairing rich soup with a wine can amazingly transform the experience. When savouring it with bold red Cotes du Rhone RS Rouge, the French wine's hint of fruitiness and dryness complements the beef's aroma so well. With peppery Australian Baan Shiraz & Co, the pleasant aftertaste of the soup lasts longer. Topped on the noodles are braised shank beef, sliced beef, and meat balls to beef up the experience. If you aren't into beef, other delicious options like classic Pad Krapow or Thai Prawn Omlette are available as well, and yes, you can try pairing with a wine if you want to. Please note that not a single MSG will be found here.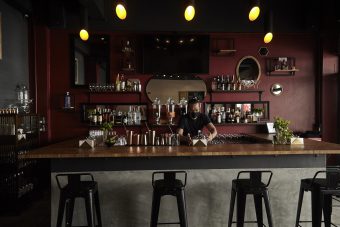 The meal time with your friends or colleagues can become joyously "social" thanks to the fully stocked bar to craft you signature glasses like Oliang Martini or Ros-mopolitan to keep your conversation flowing. The restaurant's wonderful array of wines comes from sustainable boutique wineries across the globe, which are mostly produced in small batches. And if simply chatting is not "social" enough, you can jazz up the place with a karaoke session if you'd like it!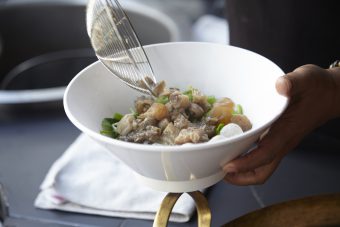 Social Noodles is located on Sukhumvit Soi 22, Bangkok. For more details, check out Social Noodles Facebook Page or socialnoodles.com