Private Epicurean Journey at Your Home by Côte by Mauro Colagreco
In the comfort and safety of your residence, Côte by Mauro Colagreco at Capella Bangkok brings the luxurious tastes of Riviera to your own dining room, Led by chefs Davide Garavaglia and Marc Vasseur, and a culinary team handpicked from Michelin-starred restaurants across the globe.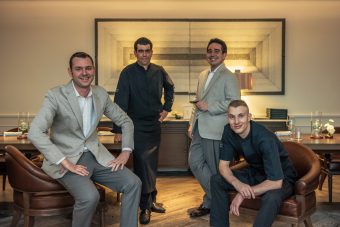 From a 9-course 'Carte Blanche' menu to a fine seafood feast, the team will thoughtfully arrange your choices to offer you a culinary experience as if you are at Côte. Capella Bangkok's head sommelier, 'Jay' Thanakorn Bottorff, will be on hand to ensure your dinner is matched with the finest wines from the restaurant's cellar. Rest assured that the team follows the strictest safety regulations (including a Covid-19 test 48 hours prior to arrival), without compromising on food or service standards.
The at-home experience is available upon request with a minimum of 3-day advance reservation required. A minimum charge may apply. To enquire, contact +66 (0) 2 098 3818 or email cote.bangkok@capellahotels.com. To find out more, visit www.cotebkk.com