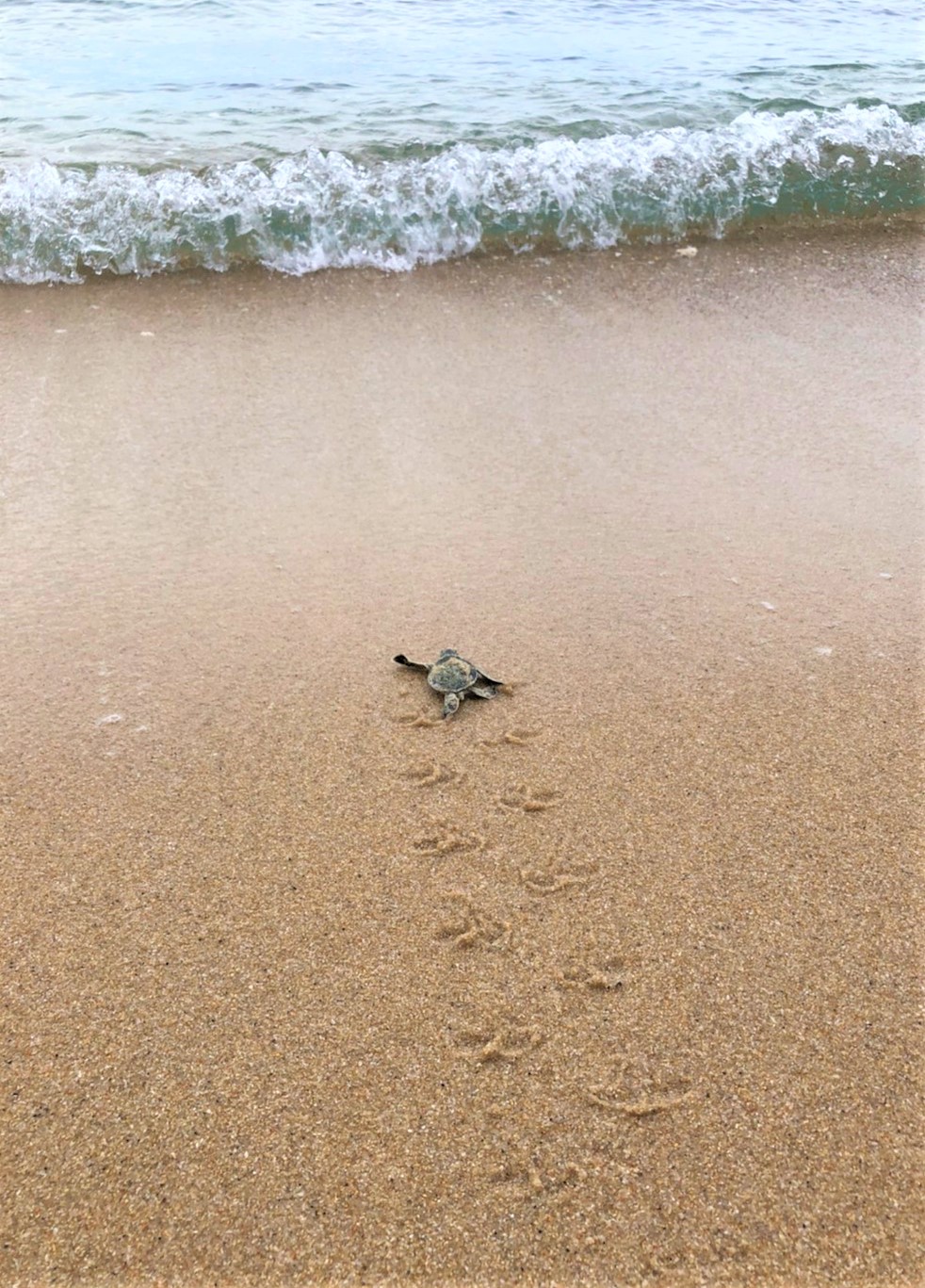 Rare Turtles are Born at Koh Samui's Top Resorts
In the course of the lockdown due to the spread of coronavirus, nature gets a chance to take some rest and revive itself. Creatures that are scarcely seen during normal days make a heart-warming return, including turtles.
At Koh Samui, some turtle mothers has laid eggs on the shore during the quiet time. With attentive help from environmentalist beachfront resorts, the newborns are safe from nest to nest, and there could possibly be more baby turtles hatching here in the future. It is completely wonderful to be able to witness the birth of such endangered animals.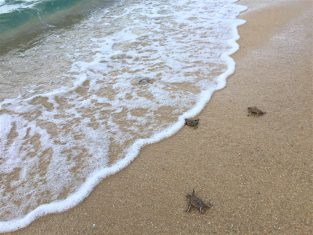 During the past few months, some 200 green turtles (Chelonia mydas) has been born on the secluded beach at Banyan Tree Samui resort, under watchful protection of the hotel's resident marine biologist, Thepsuda Loyjiw and her team. Since a giant mother turtle laid the eggs in late February and early March, they've matured in the protective custody of Loyjiw's team and the local Department of Marine and Coastal Resources.
Luckily, these babies survived from natural predators in this protected area thanks to the 5-star hotel's professional sustainability team. Recently, Banyan Tree Samui was recognised by EarthCheck as meeting the highest standards  for environmentalism in the country.
Watch the hatchlings here:
Green Turtle Hatchlings at Banyan Tree Samui

More green turtle hatchlings recently surfaced and made their way to sea!The second nest – discovered on 24 February – produced 57 hatchlings and the third nest – discovered on 8 March – produced 53 hatchlings.An additional two nests remain on our private beach and we anticipate these nests to hatch in the coming week or two!Stay tuned for updates!Video courtesy of our associate: @Muenpromsan Kittipong

โพสต์โดย Banyan Tree Samui เมื่อ วันอังคารที่ 28 เมษายน 2020
Earlier this month, 87 endangered turtle eggs were discovered on the strech of beach at Silavadee Pool Spa Resort. Back in 2012, the resort had found turtle eggs and has become their home since then, where the mother turtle regularly returned every two years. Having been working closely with Marine and Coastal Resources Research Center of Chumphon province, the resort's team has obtain good knowledge on how to look after the turtle nest.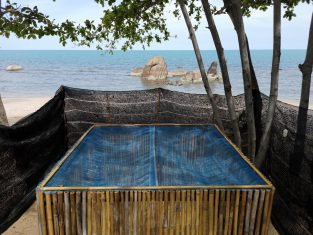 The most recent nest has been kept safe with an enclosure to protect the eggs from potential predators, for the eggs to hatch naturally in the next 50-6- days, and letting the baby turtles returning to the sea, their true home, straight away.
The return of the endangered mother turtle every two years may indicate this luxury resort's successful "back to nature" concept and practices.