Rediscover The Magic of Spring with The Roku Spring Experience 2023
Roku Gin introduces a range of seasonal springtime cocktails at Bangkok's top bars
More than any other craft gin, Roku Gin is a true celebration of springtime. It's an exquisitely balanced blend of six unique Japanese botanicals – sakura flower, sakura leaf, yuzu peel, sencha tea (green tea), Gyokuro tea (premium green tea grown in shade) and sanshō pepper. Each of these botanicals are harvested, infused and distilled only at the height of the season to ensure that their flavour and freshness are at their peak – a concept called shun in Japanese. The result is an exceptional gin, meticulously crafted to offer the best of every season.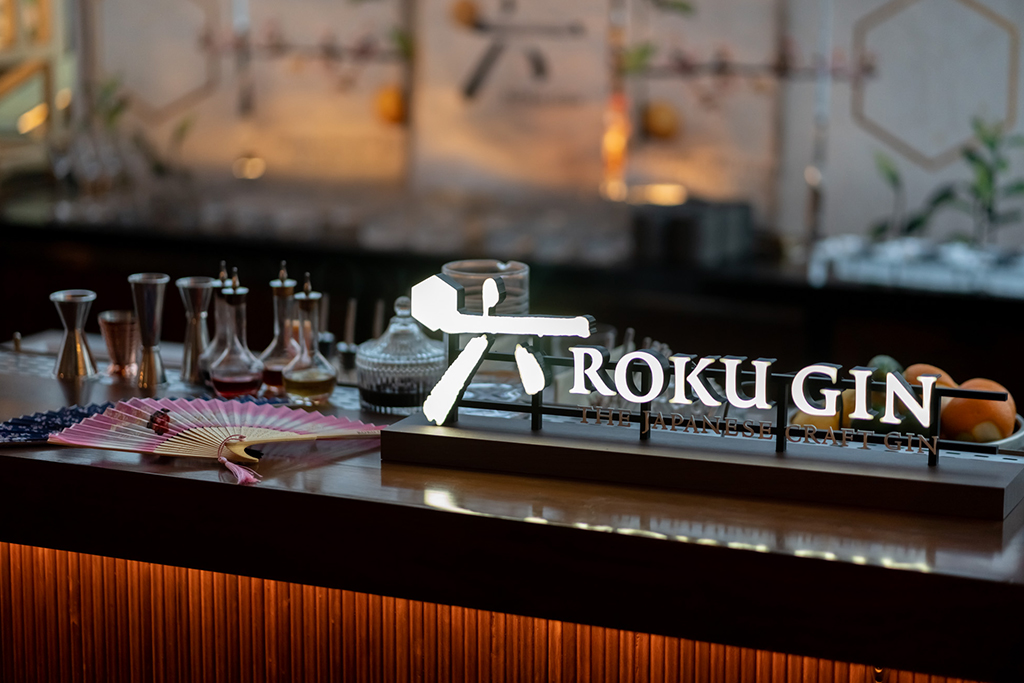 Distilling the Best of Spring in Three Cocktails, So with springtime upon us, Roku Gin is celebrating the season at some of Bangkok's top bars.
each bar will present three different Roku Spring cocktails that bring springtime flavours to life in unexpected and refreshing ways. Each cocktail has also been crafted to impart the blessings of the season to guests, helping them discover their own shun or best version of themselves.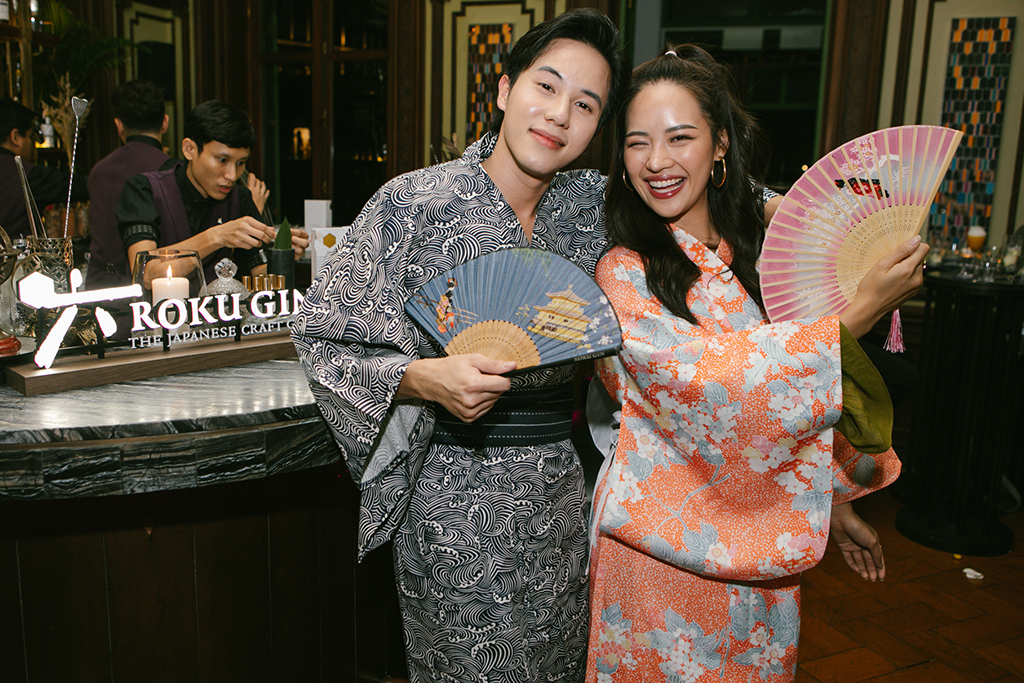 The House on Sathorn: The Honeyed Richness of Mango
Fragrant, strikingly sweet and with a rich, buttery texture, Thai mangoes are beloved throughout the world. To maximise their flavour, Thai mangoes are picked during the hottest months of the year – their shun – and are available from March to May, the very same time that Japan celebrates spring. For K Pakorn Jatinai, Head Mixologist at The House of Sathorn, mangoes and Roku Gin are a match made in cocktail heaven: "Mangoes are definitely one of the most beloved fruits in Thailand – it's everywhere in Thai cuisine, art and festivities. Its tropical, fruity flavours with hints of floral and citrus notes make for a beautiful pairing with Roku Gin's delicate notes and aromas, creating a unique and very balanced cocktail experience."
Lennon's: The Tropical Hit of Pineapple
Filippo Sanchi, Bar Director at Rosewood Hotel, chose sweet, tangy and unforgettably tropical pineapple as the star of his trio of cocktails: "I picked pineapple because its big and powerful flavour is the perfect way to showcase the freshness of spring. Not only that, the fruit's floral notes also complement Roku Gin's own botanicals marvellously. Through my cocktail creations, I want to stimulate the curiosity of our guests with all the complex, vibrant flavours of spring."
Waldorf Astoria Bangkok: The Sweetness of Peach
"With its big, juicy fruitiness and intense sweetness, peach is my favourite fruit," says Michele Montauti, Beverage Manager at Waldorf Astoria Bangkok. "Peach has been close to me since the beginning of my career in Italy. That's why I've created three beautiful ways to showcase peach: in a sweet and sour drink, a refreshing highball style and a martini to express the power of peach's flavour while keeping the taste as clean as possible."
Mahaniyom: The Lusciousness of Strawberry
No other fruit embodies springtime in Japan more than the strawberry. Harvested at its peak in spring, strawberries give a luscious and heady aroma to any cocktail, as Thirawat, Bartender at Mahaniyom will attest: "At Mahaniyom, our philosophy is to maximise every ingredient we use, to respect the innate nature and flavours that are already present and simply to bring them out for our guests' enjoyment. In this spirit, our team wanted to connect Japan's most famous springtime flavour – the aromatic strawberry – with Roku Gin to capture the mood of spring and share this with our guests."
Sinnerman: The Simplicity of Grape
Guiseppe Carneli, Consultant at Sinnerman Bangkok, believes that grapes are the perfect pairing with Roku Gin's delicately balanced flavour profile: "Grapes bring this unique combination of sweetness and tartness to cocktails, and its many different varieties makes it the ideal fruit to offer a range of taste profiles. "Through my cocktails, I want to impart a feeling of springtime simplicity to my guests," Guiseppe adds. "I truly believe that simple things are the best-tasting ones, and with my Roku Spring cocktails, I want to transport my guests to the streets of Japan in spring."