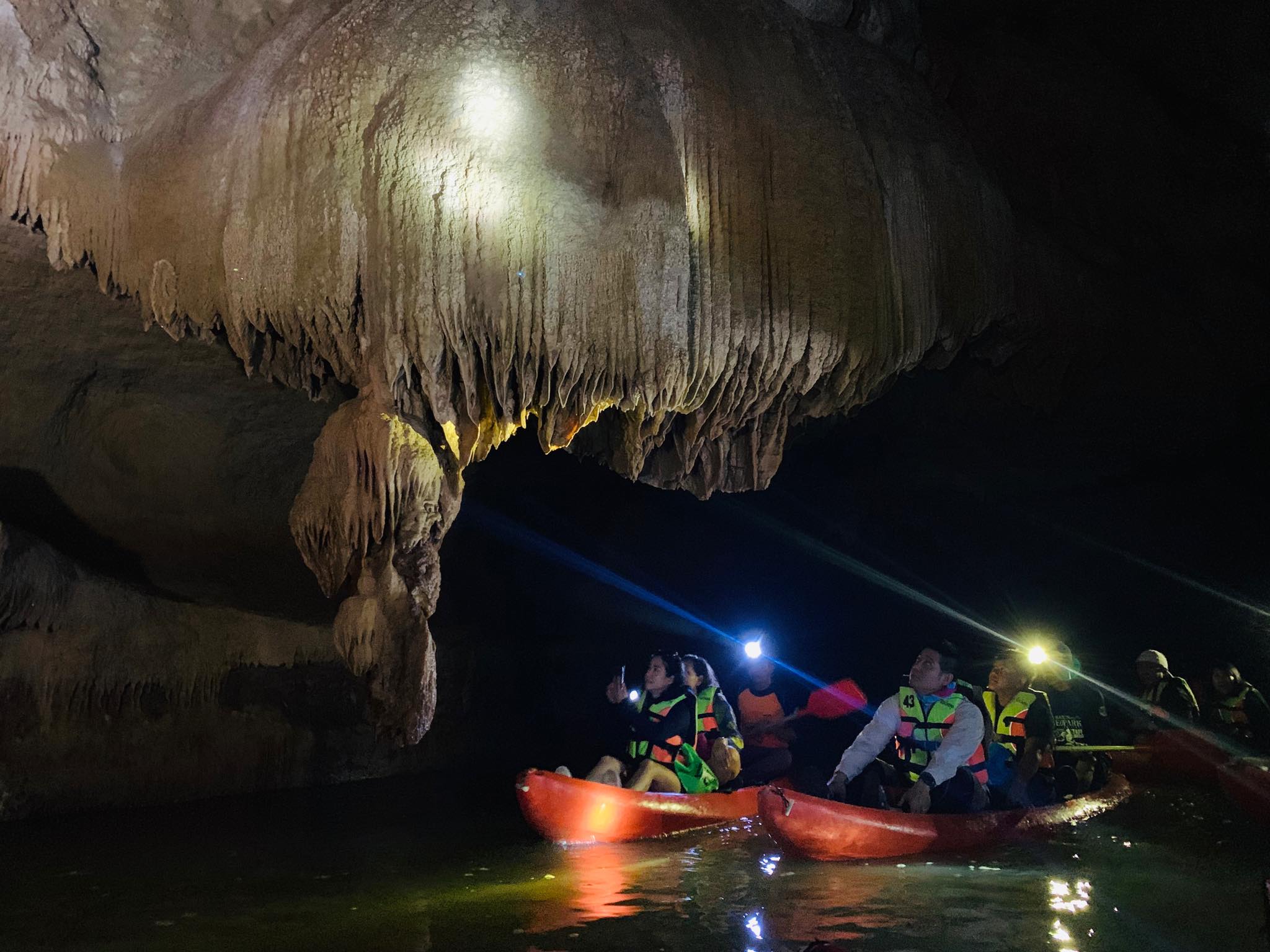 Satun's Top 8 Secret Spots And Fun Activities
Located on the western coast in the South of Thailand, Satun is a small and tranquil province next to the Malaysian – Thai border. There is an abundance of pristine nature and mountainous forests with more than eighty beautiful surrounding islands. The well-known and famous islands are Muko Tarutao, Muko Adang – Rawi, and Muko Phetra. In 2018 Satun was nominated Thailand's first Unesco Global Geopark for its renowned natural beauty and geological significance. Here are the top 8 secret spots and fun activities to do in Satun Geopark.

→ 'Stegodon Sea Cave'
Formerly called 'Tham Wang Kluai', 'Tham Le Stegodon' is a sea cave with seawater intrusions depending on sea levels, which is why it is also known as 'Tham Le'. The cave is renowned after the discovery of elephant and rhino fossils from Pleistocene Epoch, especially the Stegodon elephants, which became the cave's name.


Stegodon Sea Cave is positioned inside a limestone mountain range, curving into different directions. The distance from the entrance to the exit point of the cave is approximately 4 kilometers, which is considered to be the longest cave in Thailand. Tourists can tour the cave on a small canoe boat and enjoy the beauty of stalactites and learn about 500 million years old ancient creature fossils that were found within.
→ Satun Geopark Museum
Satun Geopark Museum was founded to provide academic information, promote scientific studies and youth participation and to raise locals' environmental awareness, encouraging them to find ways to preserve Satun's Geological areas.


Artifacts are exhibited on tables and walls, with signs describing their stories. The displaying exhibitions within the museum include Ancient fossils found in Satun, Satun geological information, Satun geographical 3D model, Satun Geopark section and Rocks exhibition.
→ Mu Ko Phetra National Park
Mu Ko Phetra National Park consists a part of the Andaman sea with islands, mountains, and plateaus between mountains and the sea. The national park spread with an area of 3 kilometers from the coast. The sea area of this national park consists of 22 islands, lying from north to south. The islands are unique for their steep eroded limestone caves, sinkholes, cliffs and ridges, which was the result of coastal erosion and sea tides.
Apart from going island hopping on tourist boats, visitors can also enjoy diving in different areas of the national park and be amazed by the colorful ocean ecosystem filled with sea creatures, coral reefs, coral algae, and rare sea anemones.
One of the must-visit tourist attractions is Khao To Ngai Fault Plane, where Mu Ko Phetra National Park headquarters is located. Known in Thai as 'Khao To Ngai Time Crossing Zone', the fault plane consists of rocks from two different geological periods including red sandstones from the Cambrian period (542 – 488 million years) and limestones from the Ordovician period (488 – 444 million years). Therefore, walking on the coastal bridge along this natural wonder can make you feel like walking through different time periods.

→ Tarutao National Marine Park
The name 'Tarutao' was derived from the word 'Ta lo trao', which could mean "island with fresh water" or "many islands" in the Malay language. However, both words can be used to describe this beautiful island, which has a waterfall and streams flowing through various bays including Ao Pantamalaka, Ao Son, Ao Makham, Ao Taloh Udang, and Ao Taloh Wow. All of these have canals or streams flowing towards the sea.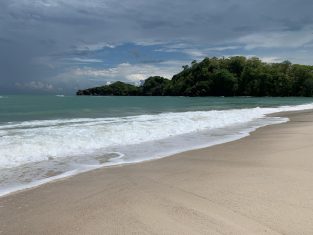 Tarutao National Marine Park has 7 big islands. In addition to Ko Tarutao, which has a land area of 152.01 sq.km. or 95,000 Rai. There are also Ko Adang, Ko Rawi, Ko Lipe, Ko Klang, Ko Batong and Ko Bitsi. All of them belongs within two archipelagos, which are the Tarutao islands and the Adang-Rawi islands.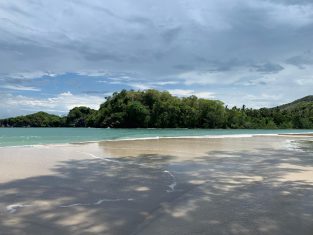 Tarutao Island also has a place in Thai history as it used to be a prison for political prisoners, among them were prisoners from the failed Boworadet rebellion and Nai Sip rebellion. Life on the island was supported by the government until the Second World War ended in 1945. Desperate to find food and necessities, prisoners on the island turned themselves into a group of pirates. Known as 'Tarutao Pirates', they attacked cargo vessels passing by Ko Tarutao to Penang, Langkawi, and Malaga until Thai and Malaysian governments managed to defeat them in 1948.
Today, Tarutao National Marine Park is considered an important tourist attraction and diving site. It is also declared by UNESCO as an ASEAN heritage site.

→ Prasat Hin Pun Yord
Located at Ko Khao Yai, a giant limestone island in Mu Ko Phetra National Park, 'Prasat Hin Pun Yord' is a natural wonder caused by the lifting of the earth crusts for hundreds of millions years, giving it thousands of peak rocks similar to fairy tale castles, hence the name "A thousand peak castle".
During low tide, visitors can kayak through a small stone cave leading into the castle area and rest on a small beach, enjoying this beautiful natural wonder.

→ Panya Batik
Panya Batik group is a community enterprise that fused the local identity with local wisdom by developing and design different textile patterns that tell the story of Satun's geological diversity. The unique patterns were derived from ancient sea creatures of the Ordovician period (444 million years) including Nautiloids and Trilobites. Moreover, colors that are for their textiles came from natural ingredients, including minerals, leaves, tree barks and fruits found within the area.

FACTS
---
Getting there
Visitors can fly into Hat Yai, which is 95 kilometres to the northeast and serviced by several airlines.
Hotel
Royal Hill Satun Hotel, located high on a hillside above The Mu Ko Phetra National Park; tel. +92 746 7999. Beautifully decorated in traditional style, the hotel has very large rooms and gorgeous view from a balcony.
Shopping
Andaman Pearl – 5 Stars (OTOP)
Andaman Pearl shop offers Andaman pearl jewelry that was designed by local craftsmen, guaranteed by 5-star quality rating from OTOP. Moreover, South Sea pearls from Australia are also available.


Kim Yong Market
Located at a two-story building on Lamai Songkror Rd. in Had Yai, Songkla. Kim Yong Market is a big souvenir market offering products such as electrical appliances, dry food products, home appliances, clothes, bags, shoes, toys, imported products, duty-free products, food and snacks that are perfect as souvenirs, especially dried nuts like cashew nuts, almonds, pistachios, and dried fruits. Batik fabrics with southern patterns are also available for shoppers to enjoy.
---
About Local Experience 360°
The tourism industry is considered as an important mechanism driving Thai economy. Aside from increasing Thailand's sources of income, the tourism industry also increases opportunities for other industries, which leads to increasing employment and better income distribution through emphasizing on the importance of tourism with the goal of distributing income towards locals in their areas by promoting more travel secondary city tourism.
Tourism Authority of Thailand (TAT) sees the importance of tourism and encourages the promotion of story-driven tourism, creating new tourism products for foreign visitors by focusing on each region's values, providing a unique eye-opening experience and inspires foreign tourist market to encounter Thai local way of life. Visitors are able to choose and design their own happiness from traveling around Thailand in order to deeply experience Thai local values, increasing the value of Thai ways of living, allowing people to know Thailand as they have never known before.