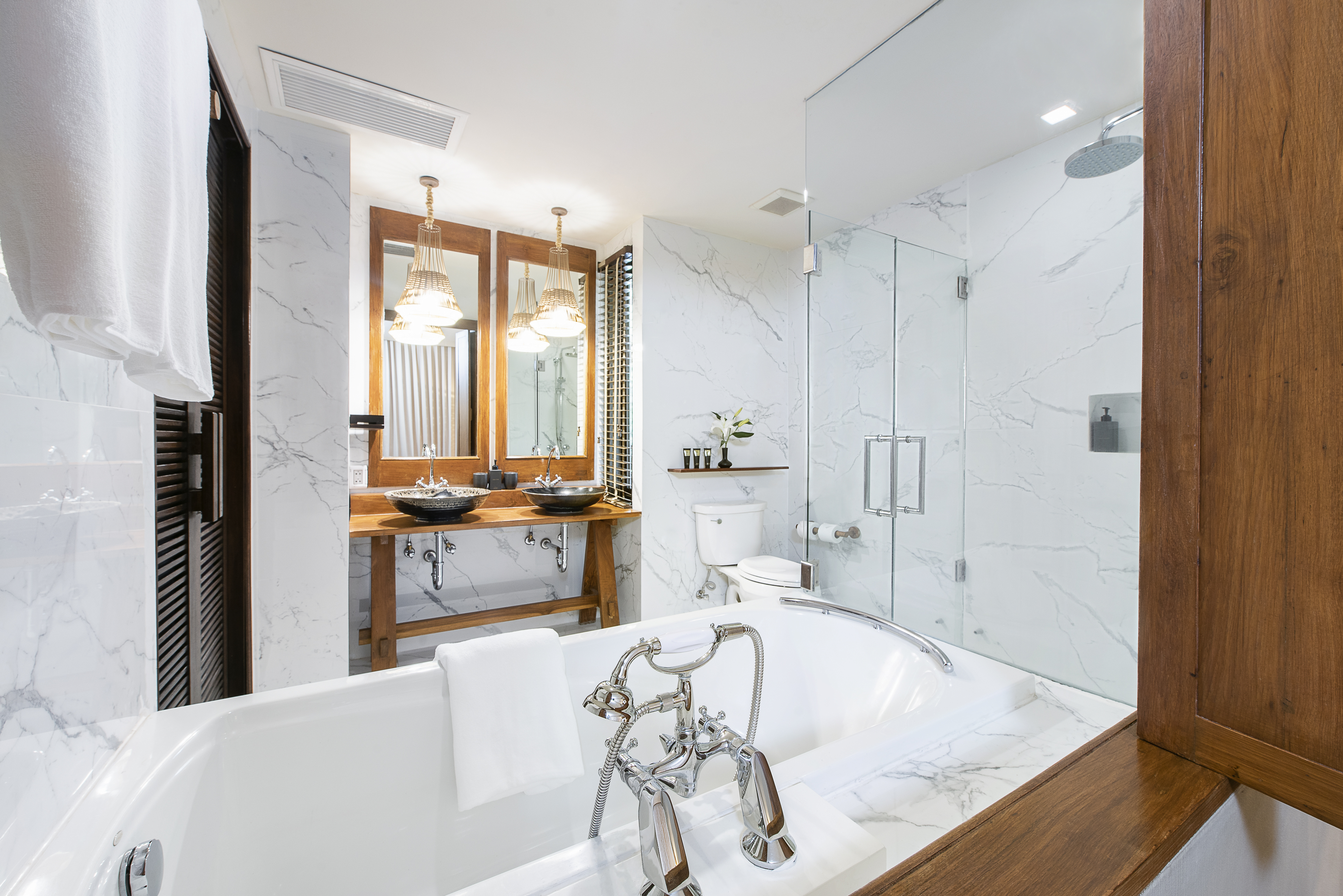 7 Incredibly Fun Things to Check Out at Silavadee Pool Spa Resort
First opened in May 2008, Silavadee is the most luxurious hideaway where you arrive to escape the hustle and bustle of life to be pampered by attentive and exclusive service. Located on Samui island, one of the most famous islands in the world
With a total of 80 rooms, pool villas and pool villa suites we provide the perfect spot for you to unwind and be embraced by nature. Rooms and villas range from 50 up to 300 square meter.
Along with a complete renovation of all Bathrooms of the Deluxe Rooms which now combine sleek white marble with warm wood elements Silavadee also introduces its new Logo and several changes, to stay one for the most private and luxurious hideaway resorts on the island of Samui.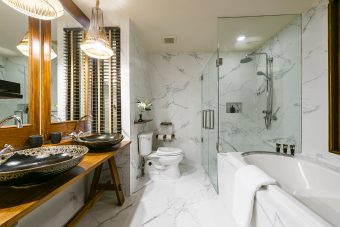 In addition to the resorts refreshed Logo and accommodation, the property also introduces a new Food and Beverage Concept for its "Sun Lounge", a culinary concept inspired by the local surroundings, providing guests with a selection of dishes made with fresh flavors and local ingredients as well as several products that are grown in their own garden. A healthy cuisine with a farm to table approach paired with a raw juice selection, organic wines and other organic Beverages makes Sun Lounge the ideal spot to rest, relax and feel good during the day.
Along with this new culinary direction Silavadee equally introduces additions to the guest activity and spa program that complement the wellbeing aspect.  A selection of curated experiences and packages will offer guests the opportunity to get in touch with the local community, Thai culture and nature. Experience mindful wellness activities such as Dawn Yoga, Ocean Breath, Thai Boxing or Healthy cooking classes and sleep meditation.
Nature was incorporated during the design of the resort in every possible way and with the 11th anniversary we wish to introduce the above mentioned changes and a new aspect of Silavadee and its facilities.
To mark its 11th Anniversary guest at Silavadee can enjoy the following activities and specials during the month of May:
Wine pairing Dinner with world famous Francis Ford Coppola Winery
Featuring Emily Putnam from Francis Ford Coppola Winery as a guest speaker. The dinner menu will be matched over multiple courses with "Director's Cut" labels from the film director's vineyard, presented by Putnam. The price for the dinner, to be held on May 17th is 2500THB including wine. Cocktails start at 18:00 followed by Dinner and Music at 19:00.
The Venue for the Dinner will be "STAR" the resorts ultimate Roof Top Venue with breathtaking Views over Lamai Bay.
Moet Chandon Champagne Breakfast
Throughout the month of May Guest can order this intimate Champagne Breakfast on the Beach.
This will be the utmost romantic breakfast featuring a bottle of Moet Chandon, fresh Strawberries, House smoked Salmon, freshly baked Croissants with homemade jams and French Butter, just to name a few. A discrete Beach Butler will stand by to ensure to be at your service should there be any request. Plush Cushions and draping will be prepared to make this Breakfast the highlight of your stay at Silavadee. This Breakfast is priced at 8.900 THB net per couple including a bottle of Moet Chandon Champagne
Turtle Release
The secrete beach at Silavadee is home to the Green Sea Turtle, which is endangered in the Gulf of Thailand and around the world. Each year since 2012 the beach is the place where those beautiful creatures lay their eggs. Together with the Marine and Coastal Resources Research Center (MCRRC) Silavadee and invited guests will release 11 Turtles to the sea on May first 2019 as part of the annual tradition and also as part of the anniversary celebration. Silavadee is honored to be a part of preserving this critically endangered species and will continue maintaining the natural environment of the secret beach.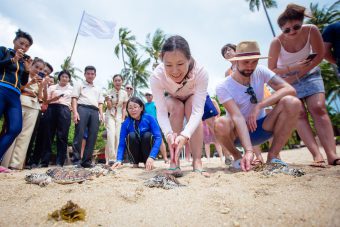 To show the appreciation of 11 years of success and wonderful experiences with guests from around the world, Silavadee is proud to announce that for every booking in May, made through the Hotels Website, 111 THB will be donated to the MCRRC.
Oyster Bar
On every Friday at STAR from 18:00 onwards
Head to "STAR" the ultimate Rooftop venue and order freshly shucked Oysters from the Oyster Bar. Choose between French Fine de Claires, Japanese Kamamoto or Samui Oyster all displayed on Ice and opened in front of you. Prices will be per order and the fallowing pairings are equally available
3 Oysters of your choice including one Glass of Moet Chandon 1.111 THB net
3 Oysters of our choice with a glass of Chablis 1.111 THB net
Movie Night at Sun Deck
Resident Guest at Silavadee can enjoy a Movie Night under the Stars at the Sun Deck every Sunday from 18:00 onwards. Featuring the most famous movies of the Birth year of Silavadee with complimentary Popcorn. Blockbusters such as Mamma Mia, The Dark Knight or Benjamin Button were all published in the same year that Silavadee opened its doors for the first time.
Cocktail Time
To celebrate, the Mixologist at Silavadee has created a Special Anniversary Cocktail named "The STAR" which is available in all Outlets composed of delicate and natural flavors, to represent the core ideas of Silavadee.


Wellness and Spa
Guest can enjoy a series of Signature Treatment like "Sila Wellness" or "Silavadee Journey" which both are 120 min treatments with a special reduction on the net price of 1111 THB.
Silavadee Pool Spa Resort
208/66 Moo 4, Maret,
Koh Samui, Surathani, Thailand