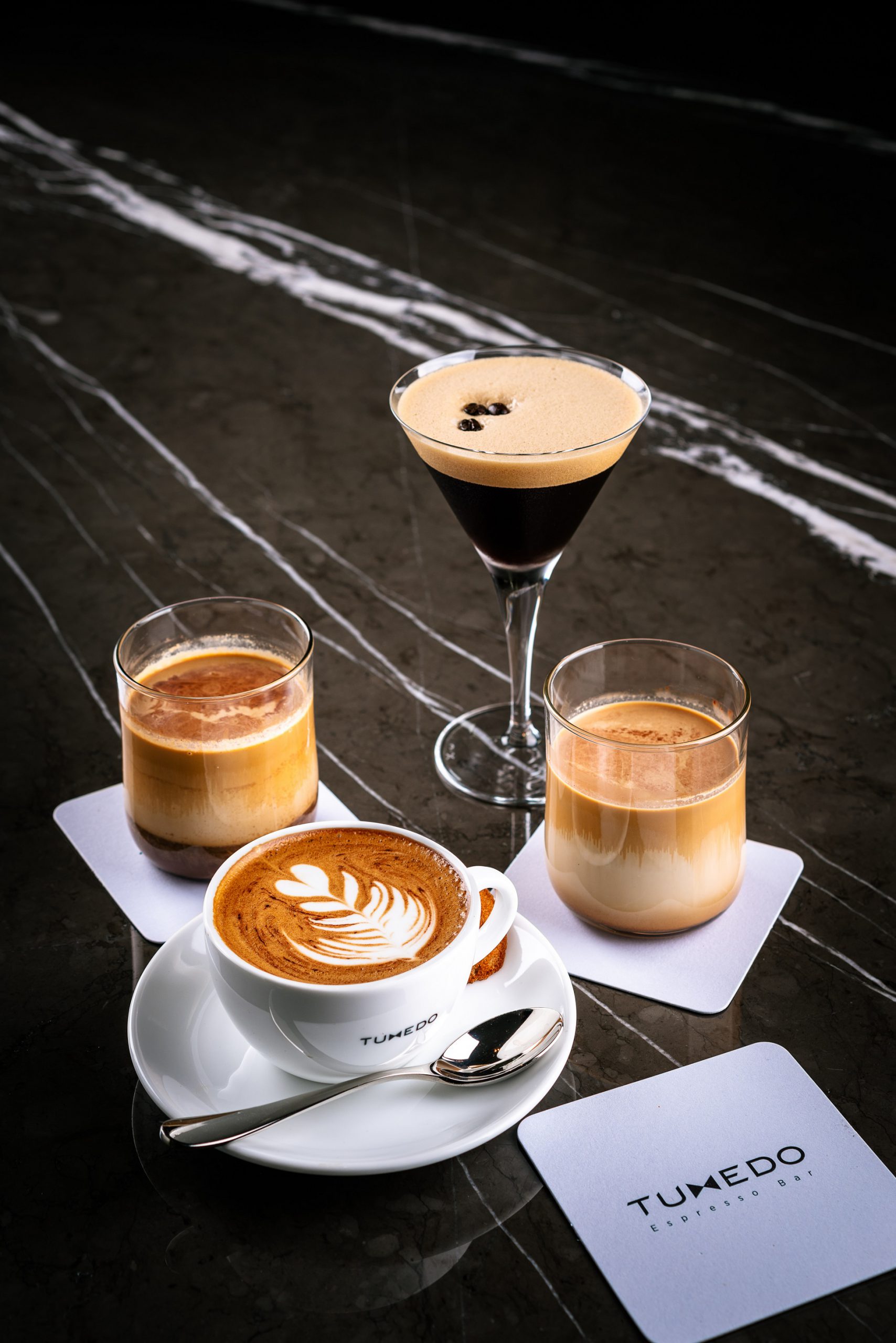 Take Pleasure In Exceptional Espresso at Tuxedo Espresso Bar in Bangkok
After having been the joy of people in Singapore, Tuxedo Espresso Bar arrives in Bangkok and resides at Carlton Hotel Bangkok Sukhumvit. The elevated sophistcation in forms of coffees and pastries it brings will stun your senses in an unforgettable way.
There are 3 elements that makes Tuxedo stands out: the premiumness of its coffee and pastries derived from cutting-edge techniques, crackerjack baristas who know well about the beans and all, and an alluring array of menu.
Menu standouts include 48 hrs Cold Drip using a special Cold Drip "tower" AKMA by Dutch Lab, Australian-style Magic combining ristretto, steamed milk and milk foam, Tokyo-influenced DirtyTuxedo coffee with special chocolate sauce, and chilled Thai-style Neat Tuxedo.
For baked treats, boulangerie and viennoiserie are made daily in an adjacent glass-fronted pastry kitchen, featuring hand-craftedartisanal breads, traditional scones, croissant, brioche, crumble pastries, sandwiches and much more. The highlight goes to its signature, Tuxedo Marble Cake.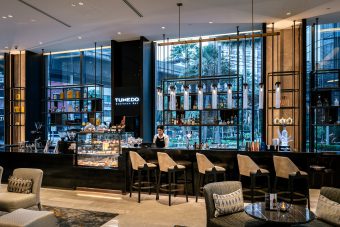 Tuxedo Espresso Bar at Carlton Hotel Bangkok Sukhumvit charmingly combines European coffeehouse culture with a Southeast-Asian twist. Located at the hotel's lobby level with direct access from pavement alongside Sukhumvit Road with outdoor seatings also available. Open daily  from 7:00 to 9:00.