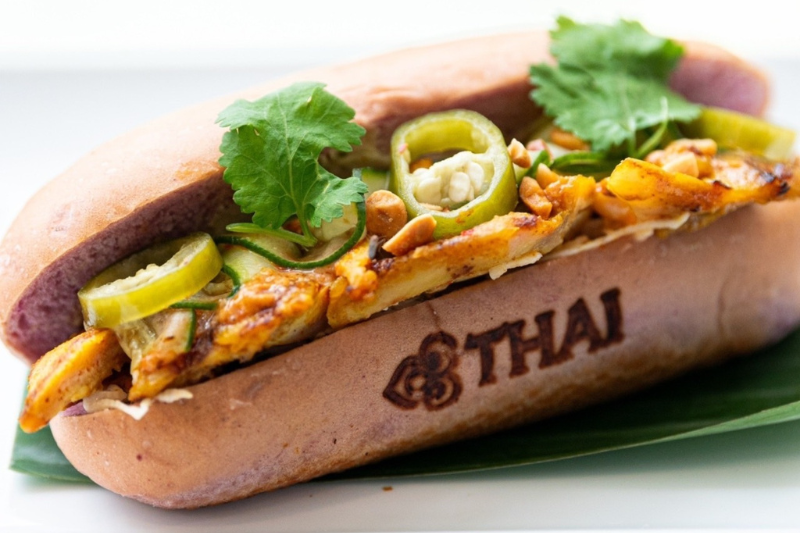 Talking Tales
"TASTE OF THAI TALES", the Exclusive Inflight Menu Curated by Chef Bo, has recently been unveiled with the aim of enhancing the journey with fantastic food services along the way.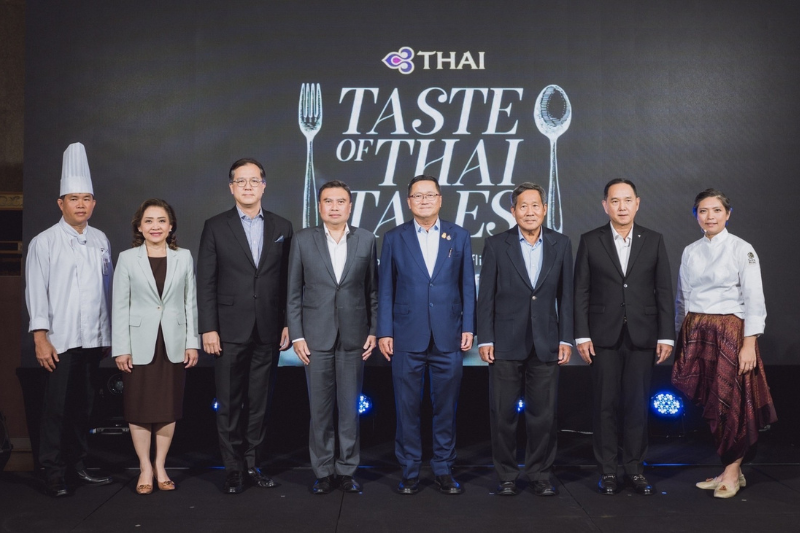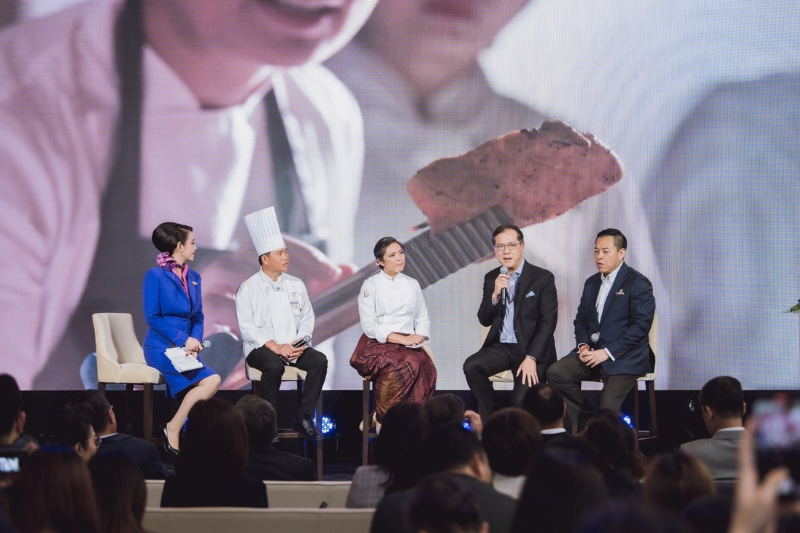 Thai Airways International Public Company Limited (THAI) introduced the exclusive inflight menu at the "TASTE OF THAI TALES" event, presided over by Mr. Chai Eamsiri, THAI's Chief Executive Officer, and THAI executives at THAI's head office. The new menu, designed to enhance passenger satisfaction through a new culinary experience, was curated by Chef Duangporn (Bo) Songvisava, Asia's Best Female Chef of 2013, who appeared in Netflix's Chef's Table Season 5. She worked alongside THAI Catering Chef Suchat Nanta, who demonstrated the preparation at this event.
This adjustment was initiated with the idea of enhancing passengers' inflight experiences through the six Ayatana senses: sight, taste, smell, hearing, touch, and feeling. Inspired by Thai culinary culture, Chef Songvisava, the owner of the Food Trust BKK (Bo.Lan), selected local ingredients to blend with an international menu in designing these inflight meals. These meals have been available on THAI Royal First and Royal Silk classes on flights to Europe, Australia, and Japan since July 2023.
• All Day Dine
The Roll series:
Thai-Northern Curry Sausage in a Sweet Potato Bun, topped with Sauerkraut, Pickled Ginger, and crispy pork crackling.
Meatball with Spicy Tamarind Sauce in a Sweet Potato Bun, topped with Pickled Cucumber, Shredded Cabbage, and Semi-Dried Tomatoes.
Grilled Honey Pork with Holy Basil and Chili in a Sweet Potato Bun, topped with a Soft-Boiled Egg and Fried Chili.
Chicken Satay in a Sweet Potato Bun with Shredded Cabbage, Pickled Cucumber, and Green Chili.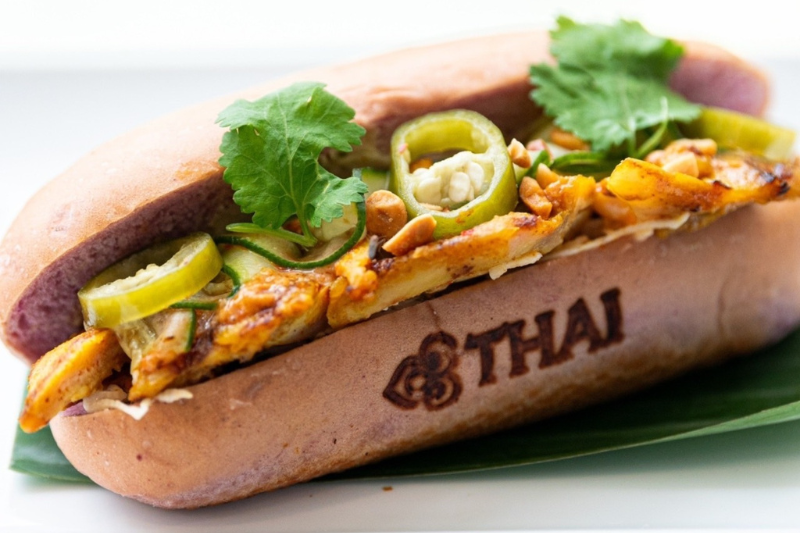 The Pie series:
"Hung Lay" Pork Curry Pie with a Pickled Garlic and Ginger Skewer.
"Khao Soi" Chicken Pie with Pickled Cabbage, Lime Wedge, and Chili Oil.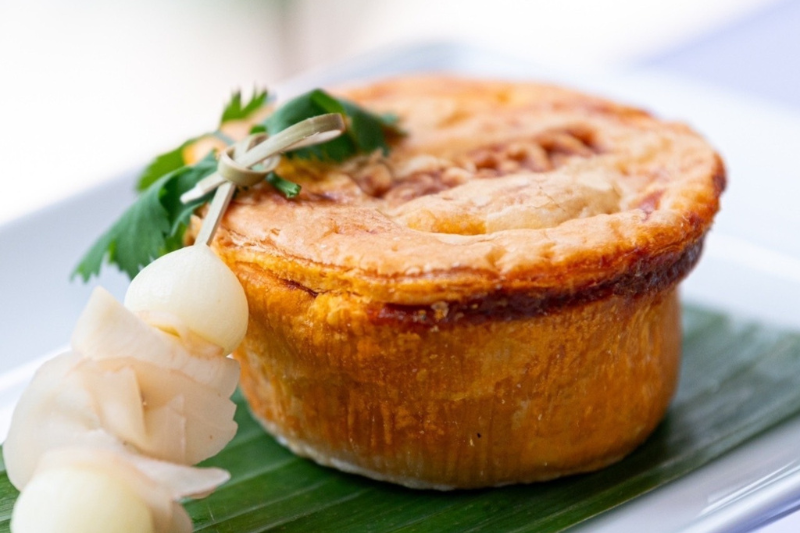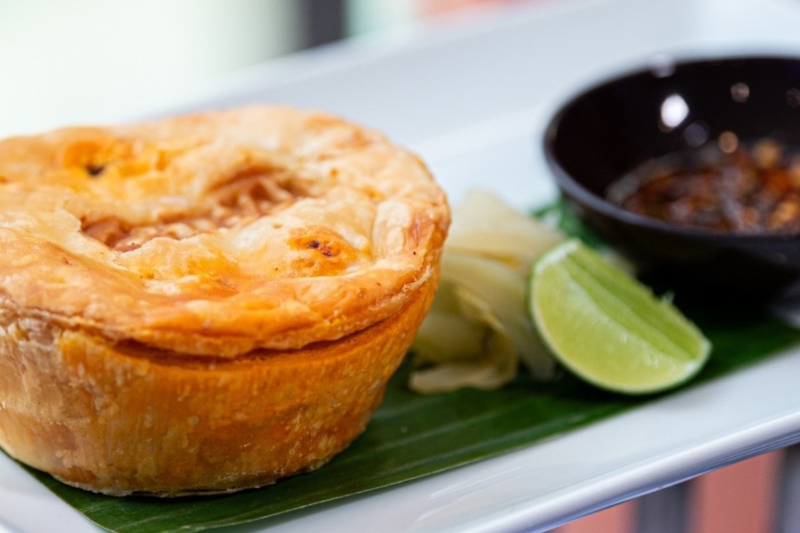 • The Main dishes: (*starting in 2024)
Lamb Cutlets in Red Curry with Green Banana, served with Thai jasmine Rice, five-spice braised Soft-Boiled Egg, Stir-Fried Green beans, and Thai Grilled Sweet Corn.
Prawns in Red Curry with Pineapple (Gaeng Khua), served with Thai jasmine Rice, Thai Turnip Omelet, and Stir-Fried Aubergines with Sweet Basil.
• The Ochazuke Breakfast series:
Thai Jasmine Rice in "Tom Nok Mhor" Style Soup with Smoked Fish.
Thai Jasmine Rice in "Tom Klong" Style Soup with Smoked Fish and Thai Herbs.
Tapioca Pearls in Clear Soup with Young Coconut and Thai Basil, topped with Shredded Chicken, Poached Tiger Prawns, and Onsen Egg.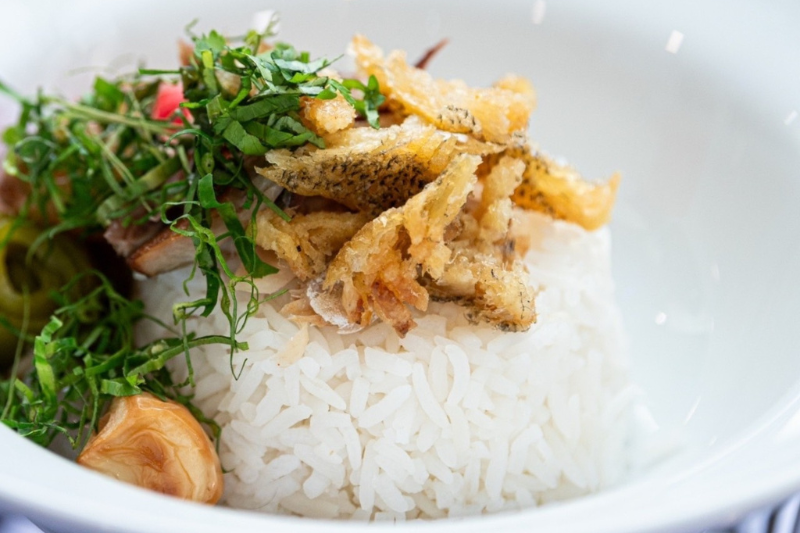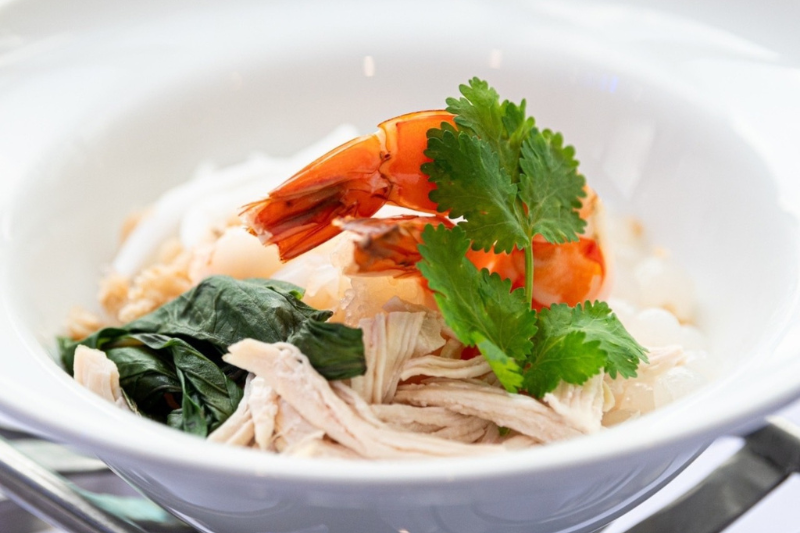 • The Heritage series:
Thai Rice Vermicelli Noodles with Prawn and Peanut Sauce (Sen-Mee Nahm Prik).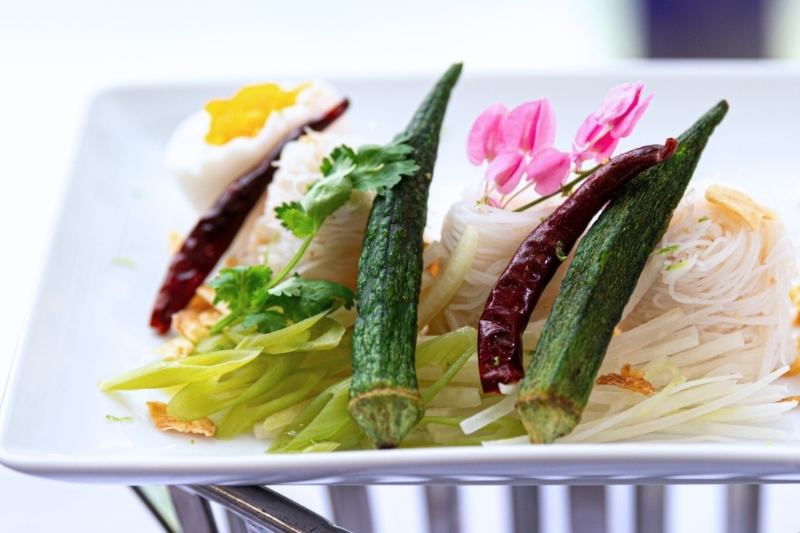 THAI strives to introduce new products and services for optimal passenger satisfaction. As the national carrier, THAI is honored to strengthen the position of Thai food as a form of national soft power for global recognition, as well as to support local ingredient manufacturers.