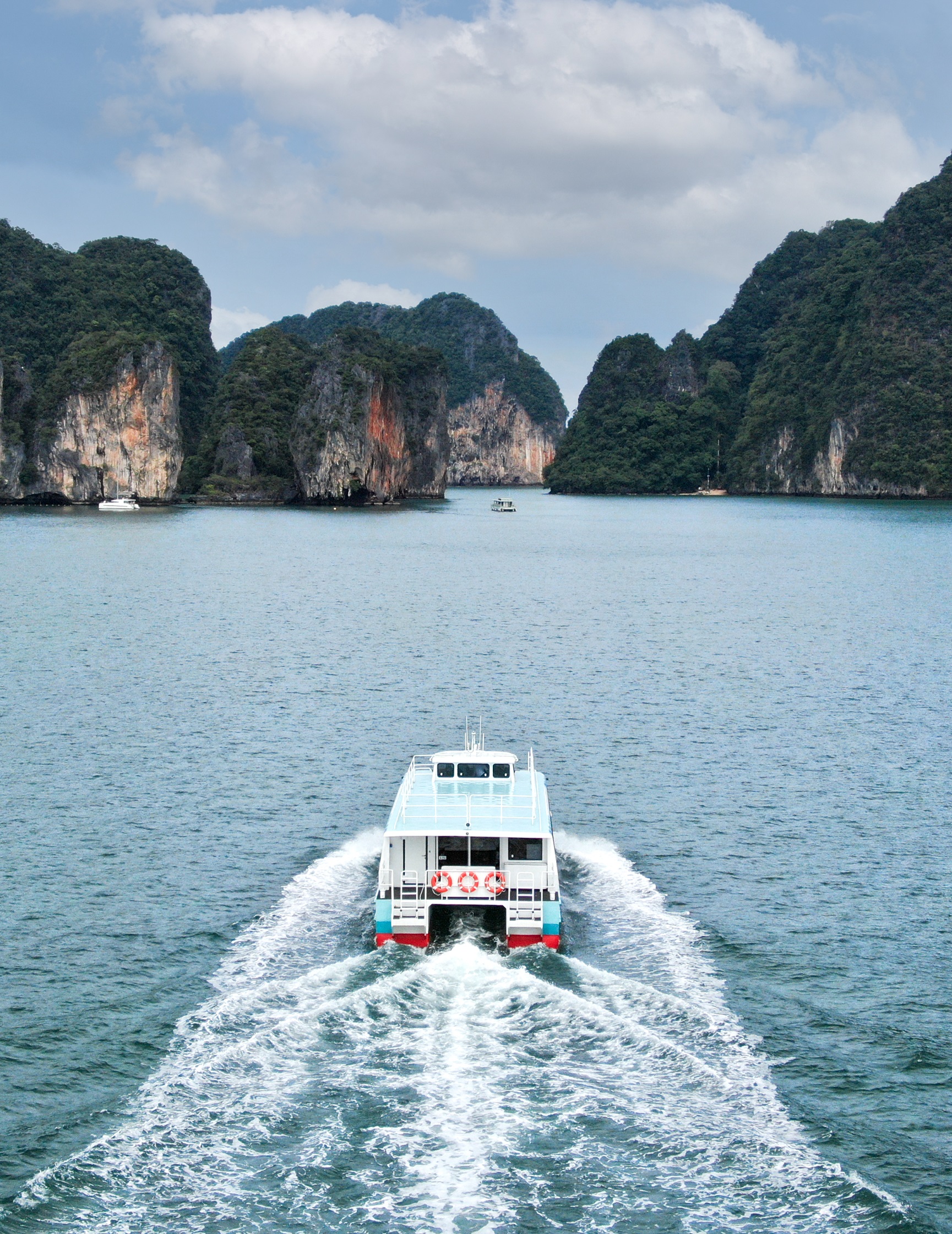 Thailand's First Eco-Friendly Banpu NEXT e-Ferry Launched in Phuket
Banpu NEXT,  in collaboration with Phuket Patri Tour, has recently lauched innovative Banpu NEXT e-Ferry in Phuket as Thailand's first marine tour electric ferry, starting its first route with Phuket – Phang-nga tour. Tourists are welcomed to embark on a clean energy ferry to take pleasure in green tourism, visiting the country's most stunning spots in gorgeous Phang-nga Bay including Ko Pa Nak, Ko Hong, Khao Ta Pu (James Bond Island) and Khao Phing Kan.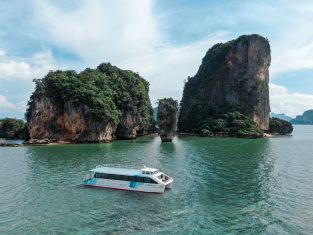 Key features of Banpu NEXT e-Ferry include its capabilities in terms of traveling comfort, high level of safety, being built under ISO 9001: 2015 standards for quality management system, and energy-saving and eco-friendly advantages because it does not create any oil and noise and air pollutions.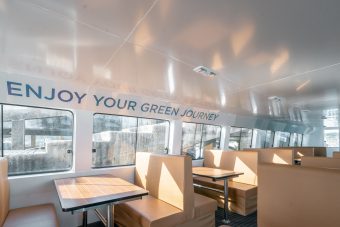 If all of  marine tourism activities in the Andaman Sea and the Gulld of Thailand are electrified like Banpu NEXT e-Ferry, over 53 million liters of fuels can be saved and 140,000 tonnes of CO2 emission can be reduced in one year, which is equivalent to planting 17 million trees. This pioneering project could lead to massively beneficial changes to the environment, without having to sacrifice the joy of travelling.
For more information and for booking a chartered tour, please call + 66 (0) 76 263 558, visit website www.phuketpatritourgroup.com or go to Facebook page 'Phuket Patri Tour'.