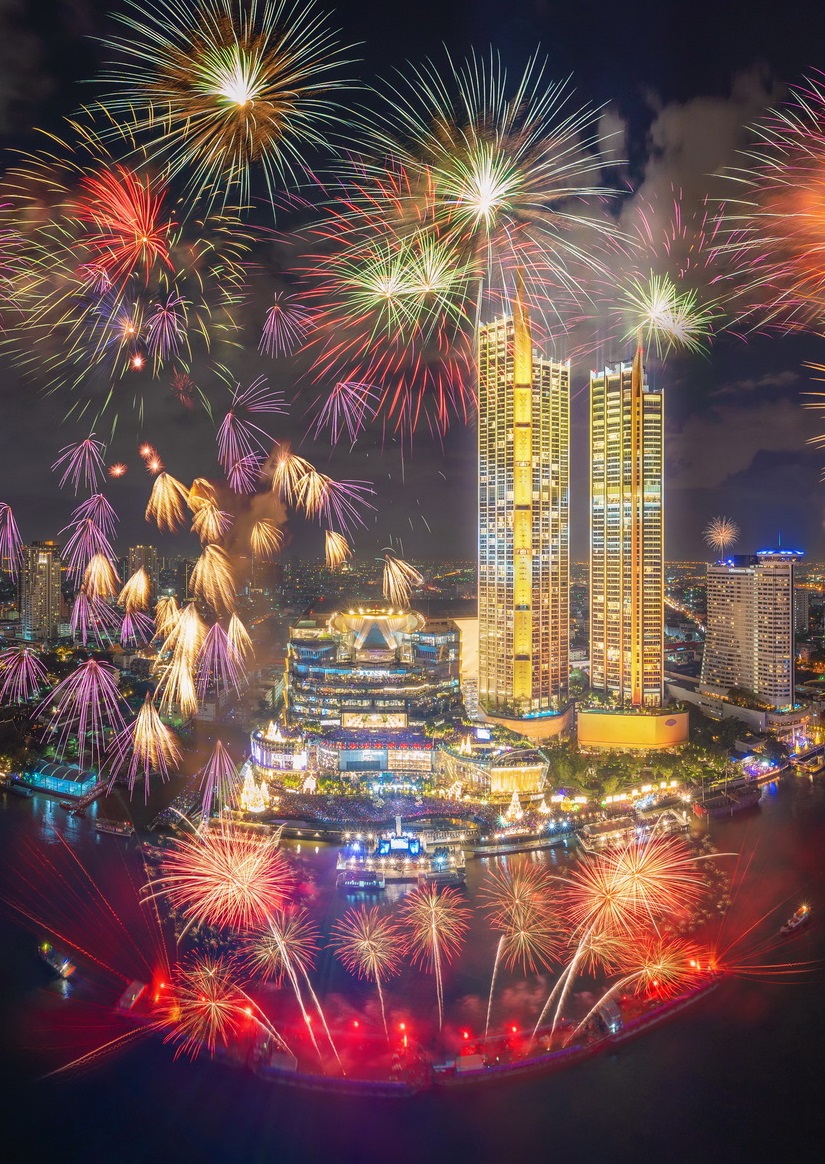 The Mega-Phenomenon "Amazing Thailand Countdown 2021" at ICONSIAM
The Tourism Authority of Thailand (TAT) joins forces with ICONSIAM and entrepreneurs along the banks of Chao Phraya River to unite Thai hearts by organizing the mega-phenomenon "Amazing Thailand Countdown 2021" promising to become the most spectacular celebration of Thailand to ring in the New Year, under the concept of "The Wonders of Happiness upon the River", representing hope, faith, prosperity, and happiness.
The mega-event will feature  over 20,000 spectacular, eco-friendly fireworks, which are made from Thai sticky rice, that will be lit up along the most beautiful curve of the Chao Phraya River spanning an area of over 1,400 meters and within a distance of over 5 kilometers of the city-wide celebration. Each act signifies auspicious meanings of Big Hope, Believe, Brilliant Life, Beautiful World, Blooming Wealth, Be Together (presented by True Corporation), and Best Begin.
In addition to a myriad of entertainments throughout the night of New Year's Eve by top artists and the avant-garde fireworks, one of the unmissable activities is the "Amazing Thailand Countdown 2021" video and photography contest under the theme of "Magic upon the River", granting over THB 500,000-worth prizes to the winners.
The countdown celebration event will be broadcast live on Thairath TV 32 HD Channel as well as on the online platforms via Facebook pages of ICONSIAM, Thairath Online, Khaosod and TrueID application.
ICONSIAM is easily and rapidly accessible via the complete modes of transportation – cars, rails, and boats. The operation of Bangkok's Gold Line electric rail route in December will also ease the public transportation.