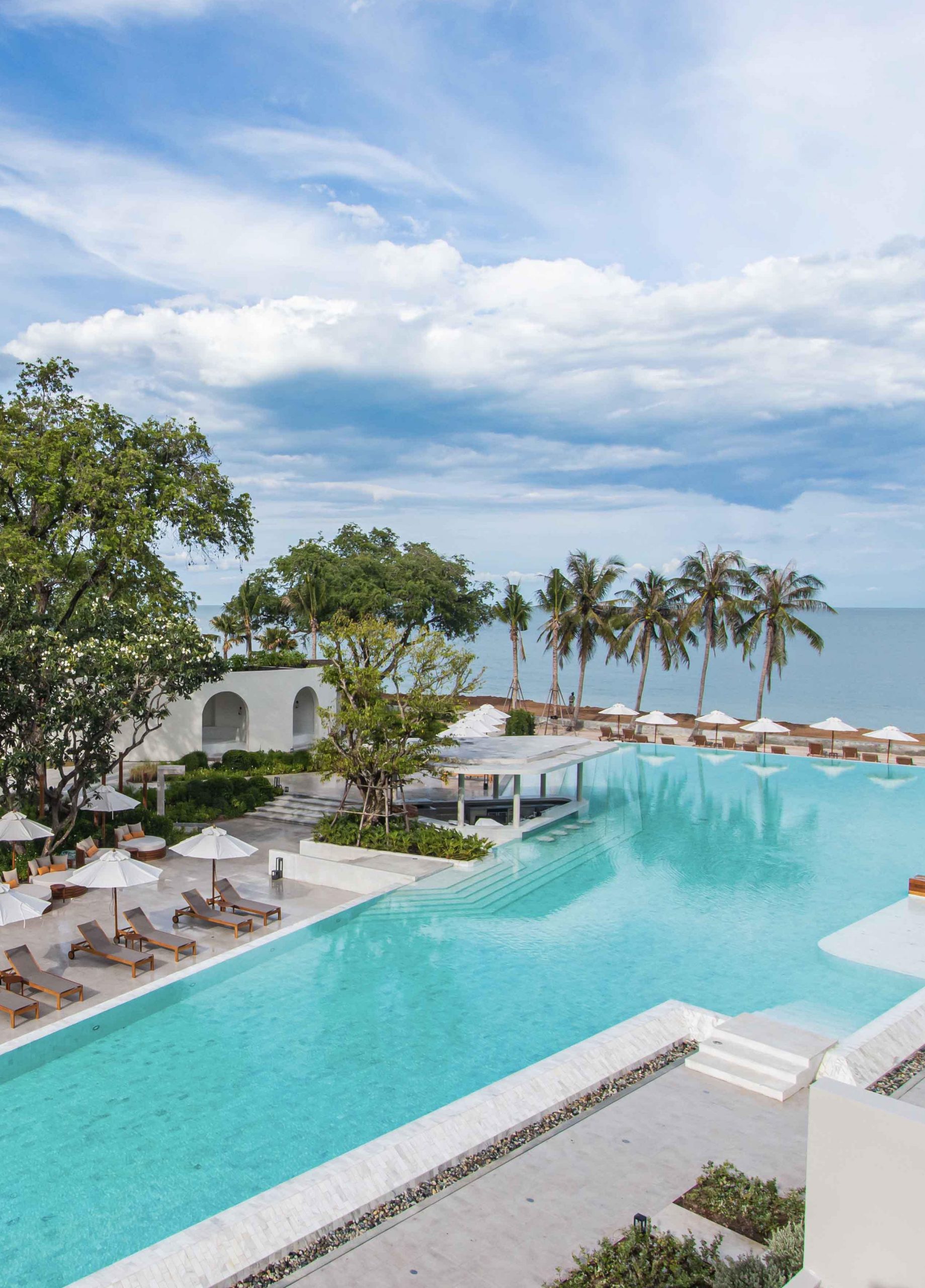 The Regent Group Unveils Thailand's Lastest Luxury Boutique Stay "VALA Hua Hin"
VALA, a member of the Small Luxury Hotels of the World, has recently run a soft opening of a 5-star beachfront boutique resort, VALA Hua Hin – Nu Chapter Hotels. With its uniquely luxurious character and outstanding architectural design, and first-rate services, VALA is the new dream destination for seekers of seaside tranquility within a few hours' drive from Bangkok.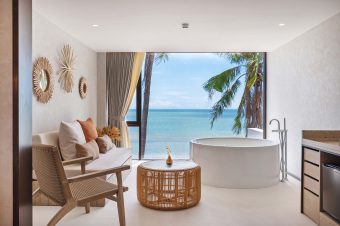 Managed by new generation group, Nu Chapter Hotels, VALA Hua Hin's distinctive character draws on the "Nature's Touch with a Modern Design" concept on a vast beautiful land while featuring 97 rooms and suites in the 3-storey building, so privacy is gauranteed. Besides, All the rooms boast a sea view and spacious terrace. The resort is surrounded by an abundance of lush trees and overlooks an extensive stretch of beach. This stunning location allows guests to enjoy a panoramic view of the ocean, a rare sight to be found in Hua Hin and Cha-Am, making VALA the ultimate retreat for tourists to slow down during the holidays and return home feeling more energetic and rejuvenated.
While VALA VILLAS zone featuring 13 secluded pool villas with uninterrupted sea views, are designed in the 'Glamping' style with maximum privacy. Five of them are situated in the nearest area to the beach. Garden area and a spacious terrace can be decorated for outdoor activities such as private BBQ dinner parties. Butler service is on hand to take care of every little detail throughout the stay.
Here, guests can try exotic cocktails made with local ingredients created by VALA Hua Hin in collaboration with Vesper, a bar ranked 11th in Asia's Top 50 Best Bar Awards.  For lunch, selections of Thai and international favorites are served. For dinner, WOODS transforms into a more sophisticated setting with a menu of tapas, seafood and grill curated from a decadent combination of fresh locally-sourced produce and fine ingredients.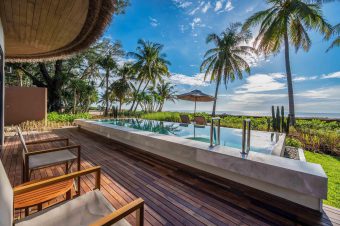 VALA Hua Hin also offers a range of activities including morning meditation, yoga on the beach, Thai massage, tai chi, boxing, cooking/cocktail class, art for kids and a visit to an organic farm. Guests are invited to explore both the hidden gems of Hua Hin – Cha-am and local dishes rarely found outside the area.
Visit www.valahuahin.com for more information and reservation.