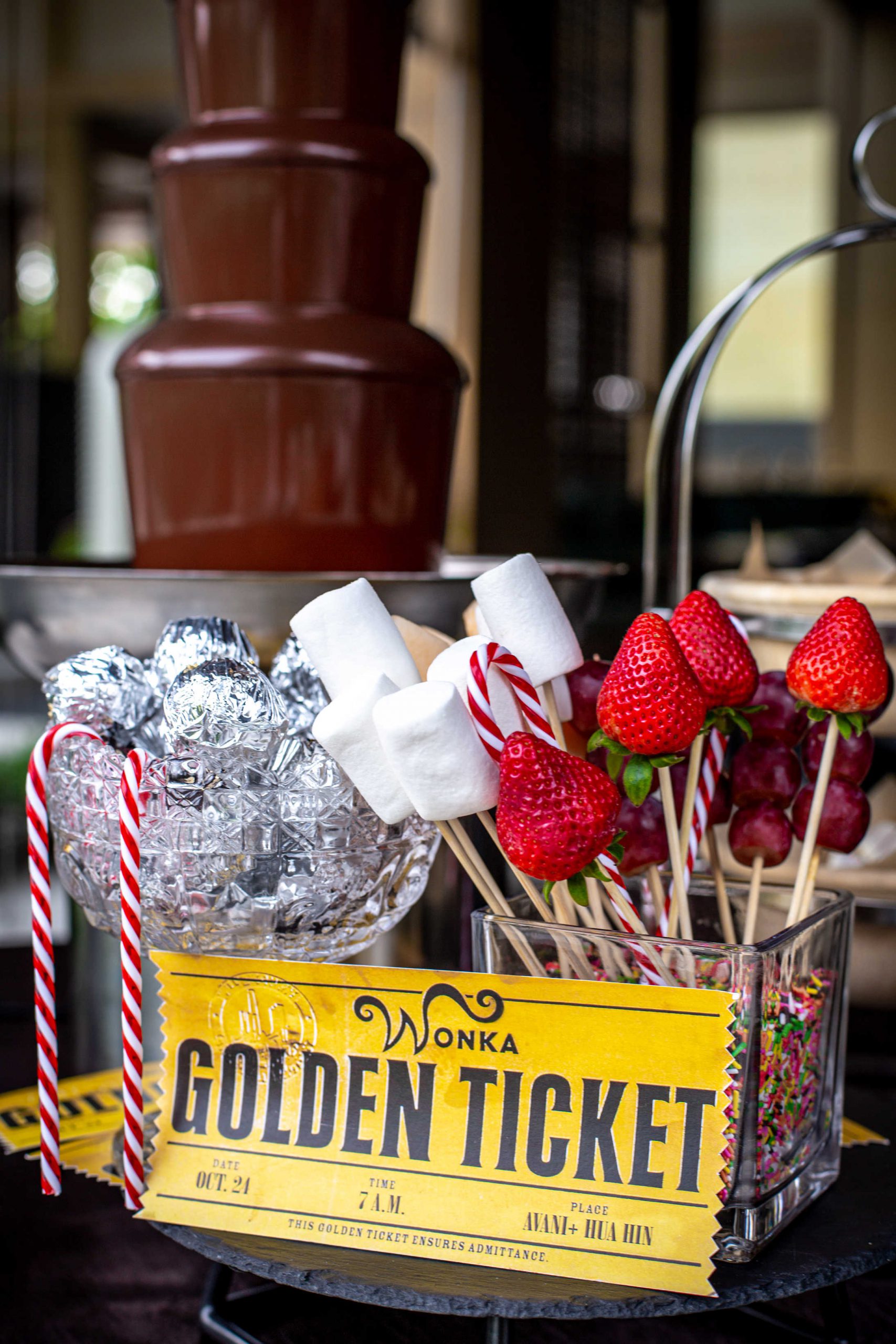 Wake Up to a "Breakfast in Wonderland" at Avani+ Hua Hin Resort
This October, Avani+ Hua Hin Resort's presents an elevated family time that brings storytelling and adventure to your breakfast table by transforming the space into a magical wonderland!
On 24 and 25 October 2020, bookings for all rooms, villas, and suites will receive a complimentary access to the creatively-themed "Breakfast in Wonderland" inviting you and your kids to venture through tropical beaches of "Pirates of the Caribbean", a winter heaven of "Frozen", and a world filled with sweet treats of "Charlie and The Chocolate Factory".
The ad-hoc wonderland comes live culinary stations, beautiful balloons and makeup artists, magicians and costumed characters, AvaniKids games to keep the little ones busy after breakfast, as well as decadent chocolate treats of Willy Wonka, a Frozen-inspired selection of flavoured yoghurt mousses and sorbets and treasure chests overflowing with delightful flavours.
Reachable within only 2.5-hour drive from downtown Bangkok, the family-friendly Avani+ Hua Hin Resort boasts 2 swimming pools and a scenic lake, oceanfront dining, sprawling tropical gardens and an AvaniKids' club with a dedicated kids' pool. Price starting from THB 9,643++ (or starting from THB 6,643++ under "Rao Tiew Duay Kan" (We Travel Together) campaign.
To book your stay and experience the resort's 'Breakfast in Wonderland', please call +66 (0) 32 898 989 or email avaniplus.huahin@avanihotels.com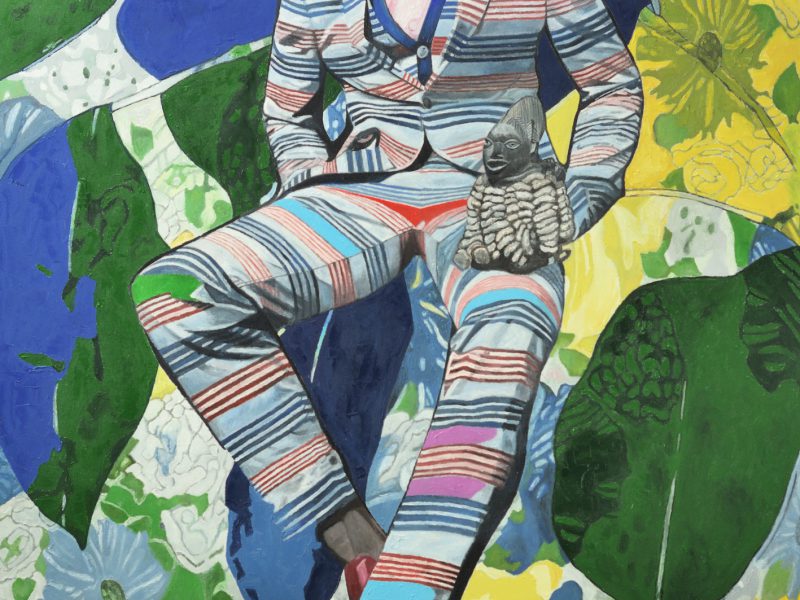 By Lifestyle+Travel
Since 2016, ART x Lagos has been a cornerstone of the African art scene, as well as the first of its kind in West Africa. Over 30,000 visitors, from art collectors, art patrons, scholars, to critics and more, have traveled from all over the globe to visit this cutting-edge art fair. The fair has also hosted delegations from leading global art institutions. The growth of the scene is undoubtedly indicators of Lagos' position as a fast-emerging and exciting cultural hub. As this year has given most people a reason to reflect and pivot, these galleries represent the resilience and creativity of the African continent. Visitors to the online fair via ARTXLAGOS.COM will be able to explore 200 works from leading artists offering up new perspectives on histories grounded in Africa and its people. BLOOM ART LAGOS Lagos, Nigeria Currently a unique fusion of an art gallery and private studio, Bloom Art Lagos offers intimate exhibitions in an accessible format that is supported by coveted ancillary programming, tailored to each exhibition. Inspired by a desire for innovative approaches to showcasing and challenging Nigerian artists, the gallery offers pointed perspectives on contemporary visual art, connecting it to significant cultural precedents. Featured Artists: Angela Amami Isiuwe, Gbenga Offo, Olu Ajayi, Richardson Ovbiebo and Uchay Joel Chilma. ED CROSS FINE ART London, UK Ed Cross Fine Art collaborates with emerging and established artists on the African continent and its Diaspora, seeking to stage conversations between practitioners and international audiences, as guided by its artists. The exhibition platform seeks to amplify voices historically silenced, and to create space for their independent development. Featured Artists: Abe Odedina, Tiffanie Delune and Wole Lagunju. GALERIE CÉCILE FAKHOURY Abidjan, Côte d'Ivoire Opening its doors in 2012, Galerie Cécile Fakhoury had by 2018 expanded to Dakar, Senegal, and Paris, France. Strongly rooted in their respective identities and stories, the artists it represents distinguish themselves through the use of a language that abolishes barriers and rejects geographical stigmatisation. Featured Artists: Aboudia, François Xavier Gbré, Ouattara Watts, Roméo Mivekannin and Sadikou Oukpedjo. GALERIE MAM Doula, Cameroon With nearly 25 years of experience and a strong professional reputation in the art market, Galerie MAM continues to offer exciting programs to its collectors and art lovers, in addition to providing advisory and logistics services. The gallery plays a significant part in the promotion of contemporary African art offering a robust program with a diverse catalogue of works. Featured Artists: Bernard Matussière, Boris Nzebo and Claudie Poinsard. Kó Lagos, Nigeria In Yoruba, kó translates as a verb meaning 'to gather' or 'to build'. The art space is dedicated to promoting modern and contemporary art with a dual focus on championing Nigeria's leading artists from the modern period and celebrating emerging and established contemporary artists across Africa and the Diaspora. It aims to support the visual arts in Africa by providing a platform to communicate, share and grow. Featured Artists: Ben Osawe, Chike Obeagu, Chioma Ebinama, Isaac Emokpae, Toyin Loye and Uzo Egonu. LOUISIMONE GUIRANDOU GALLERY Abidjan, Côte d'Ivoire LouiSimone Guirandou Gallery was formed from pioneering gallery Arts Pluriels, one of the first traditional and contemporary art galleries in Africa. Through an eclectic program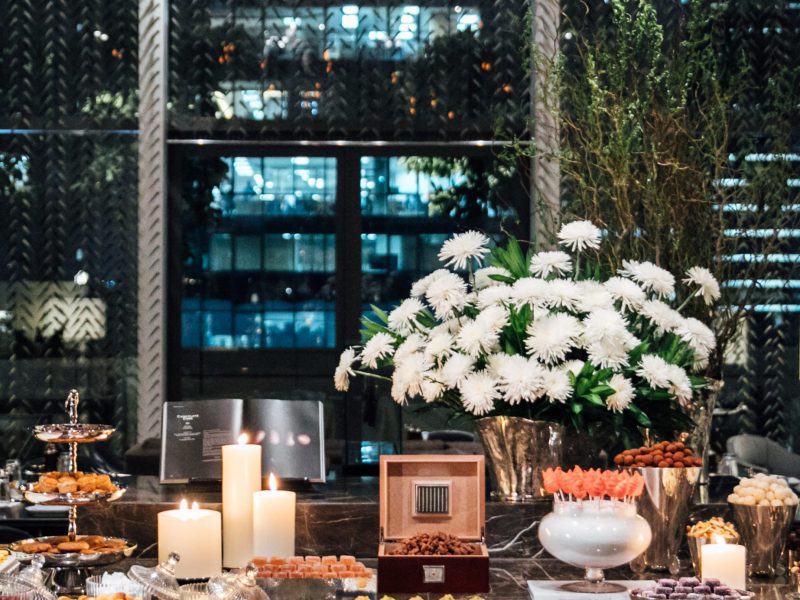 By Lifestyle+Travel
Rosewood Bangkok introduces "Sweet Soirée" – a new evening dessert concept at Lakorn European Brasserie under the romantic theme of "Love Letter to Thailand". As the sky at dusk is turning glamourous pink, you can enjoy an expansive array of intricate all-you-can-savour desserts including mignardises, chocolate bonbons, pâte de fruits, marshmallow, mini tartlets, cannelés and cookies, as well as a choice of one exquisitely crafted patisserie from award-winning Executive Pastry Chef Florian Couteau. You can also enjoy pairing the confections with unlimited infused gin from 20:00 until 23:00, featuring one of three gin-of-the-week flavors: pineapple, strawberry or mango, while the vinyl-spinning DJ plays the funky tunes. For the Sweet Soirée debut, Executive Pastry Chef Florian Couteau created "A Love Letter to Thailand", showcasing Thailand's alluring tropical fruits on the extravagant desserts. It deliciously exemplifies the "Partners in Provenance" program of Rosewood Hotels & Resorts®, in which hotel chefs share a passionate commitment to source, present and beautifully showcase locally produced, fresh, sustainable and seasonal ingredients. Sweet Soirée is available every Friday from 18:30 to 22:30 at THB 888++ per person, including one plated dessert and unlimited access to the sweets buffet. For more information or reservations, please call +66 (0) 2 080 0070 or email bangkok.lakorn@rosewoodhotels.com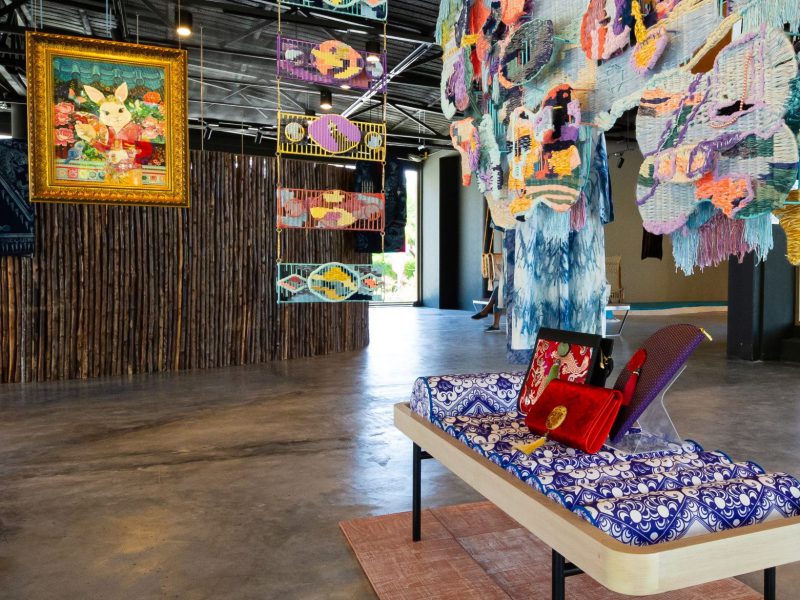 By Lifestyle+Travel
Phuket is an island of sophistication with an ever-evolving cultural scene. The recent opening of Living Art Gallery has elevated the local art scene to international level. Set in the centre of Blue Tree, the lifestyle hub of Phuket, the new gallery promises to showcase revolving exhibitions of works by Thai artists of different genres, as well as by designers who work closely with Thai artisanal communities, which the gallery intends to support. Led by Somchat Krainara, The Living Art Gallery will host its inaugural annual festival in Phuket during 26 - 29 November 2020. "Phuket is a tourist destination because of its local attractions. The city has its own charms and characteristics, drawing in visitors from all over the world. The city is incredibly rich in culture, and by bringing art into Phuket I'm hoping it will enhance the art and cultural reputation of the destination -- in other words making Phuket become known as a MICE destination for arts, and creating a truly cultural and creative city," said Somchat. Both the gallery and the upcoming festival hold on to the same purpose – to provide a platform for emerging Thai artists to showcase their work to an international audience, and to support artisanal communities across Thailand with opportunities to make connections with art lovers, fellow artists and designers, and an international audience. Living Art Gallery is divided into four zones: Zone 1: Peranakan Culture (Baba-Yaya) in Phuket Province Inspired by the traditional Peranakan houses of Phuket old town, Awika Samukrsaman – the apparel designer – creates woven textiles in pastel hues that interpret the patterns, colours and symbols of southern Thai culture. Awika has been w orking closely with local communities to preserve the local traditional knowledge of textiles and weaving, while pushing it into a contemporary direction. Within the conceptual Peranakan house, the vivid and intricate embroidered paintings of Sunisa Assawinrungroj are displayed. Stirred by the death of her pet rabbit, Sunisa embroidered delicate rabbits in traditional Phuket dress into these pieces. Hanging in one corner is Rungcheewan Kamvichit's collection of contemporary tie-dyes, made using fine Thai silk and the rare Shibori tie-dye technique. On the opposite side hang a painting titled Sao Phuket by Sarawut Yasamut which depicts a southern woman carrying a Chinese-style food basket and embraced by flowers native to Phuket and Indonesia. Ongkorn Sinlapangkul is also featured in this zone, with the artist's special interpretation of the colours and sights of Phuket in two fantastical paintings of a seahorse and woman with a dragon mask. Zone 2: Forest and Landscape of Phuket The second zone of the gallery takes visitors on a journey through Phuket's landscape from the viewpoint of artists. It kicks off with a special collection of nature-inspired ceramics crafted by master artisan Professor Somlak Pantiboon, known for his pottery studio Doi Din Dang in Chiang Rai. Also hailing from northern Thailand, but from Chiang Mai, is Likit Tunoud who describes the interaction of humans and nature, and its oftentimes destructive consequences, in intricate ink-on-paper drawings. Adding his influence to this zone is Professor