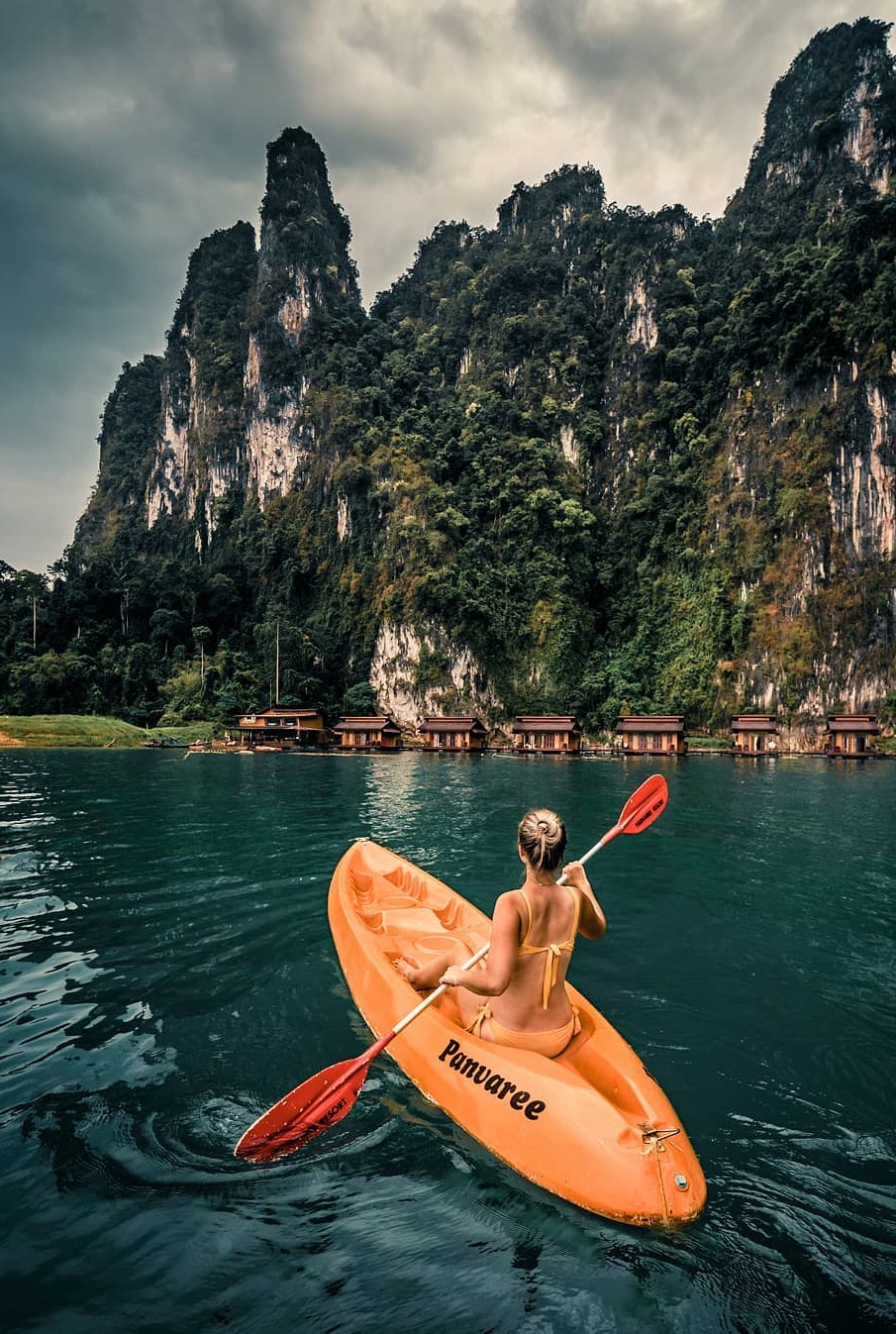 #TiewThip, Plan Your Imaginary Trip Now, Travel Later!
Even though it would take some more time for tourism to get back to the normal state, you can still look forward to bright days at the beach, adrenaline-rushing activities, or a romantic conversation in an embrace of mountains. Now, you can #TiewThip (meaning "imaginary travel" in Thai) to these high rated places recommended by booking.com, starting with picking a card that suits your emotion best, so you know where you want to set foot in once it's safe to do so.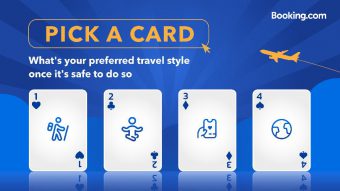 Card No.1: Adventure
This card shows that you are craving for an adventurous trip. With a venturous instinct, you are seeking for destinations where you can express your curiosity and athleticism while exploring the beauty of nature.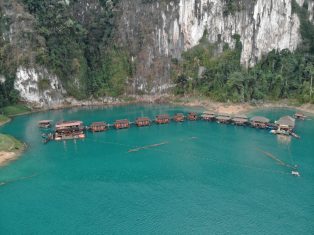 One of the best choices for travelers who seek an adventure-based trip is Kanchanaburi. There are plenty of outdoor activities that can be joined whether it be mountain climbing, hiking, trekking tour or zipline while kayaking on the seemingly endless river or the big dam is always a top of mind activity for everyone. At the Panvaree Resort, guests in the raft resort are surrounded by breathtaking scenery of the river and can enjoy an all-free private kayak.
Card No.2: Relaxing
This card reveals your true simple need to take a relaxing trip to de-stress and spend quality time close to the stunning coast.
If you desire a relaxing trip that is close to nature – get refreshed and enjoy the peaceful and stunning surroundings of Khao Yai, Nakhon Ratchasima. Have you ever visited DusitD2 Khao Yai on your best weekend trip? If not, why don't you plan your next trip at this resort which offers verdant views, which harmoniously goes along with the deluxe decor design.
Card No. 3: Instagrammable
This card shows your creativity and self-expressive spirit as you are a content creator! You always seek to explore the hidden or off-the-beaten track destinations, and opts to stay in unique accommodations in order to differentiate yourself from the crowd.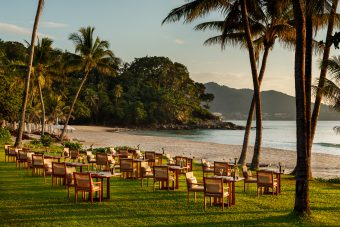 If the uniqueness and picturesque spots matter to you, destinations that offer breathtaking views of nature as Phuket is the must-visit one. The Surin Phuket is surrounded by coconut trees on the white sand private beach with its clear turquoise waters, this beachfront property is the perfect tropical getaway, and perfect location to capture your memorable shots.
Card No.4: Sustainability
This Card reveals the traveler's true soul of conservation with a will of traveling that creates a positive impact to the environment and society. Have you ever imagined that travelers can take a trip while also supporting the destination's recovery efforts and that their money's going back into the local community. Let's explore what Koh Samui has.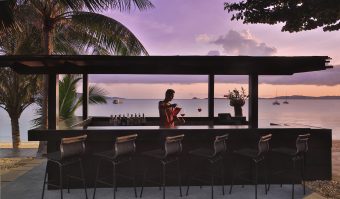 To make your journey more sustainable, consider an eco-friendly or green accommodation. Anantara Bophut Koh Samui Resort is one of the eco-accommodations available on Booking.com. This resort offers a luxurious stay with plenty of leisure activities, whilst ensuring ecological conservation and partnerships with local communities through their practices. Moreover, travelers can enjoy their evening by visiting a nearby local market or area in order to support the local economy.