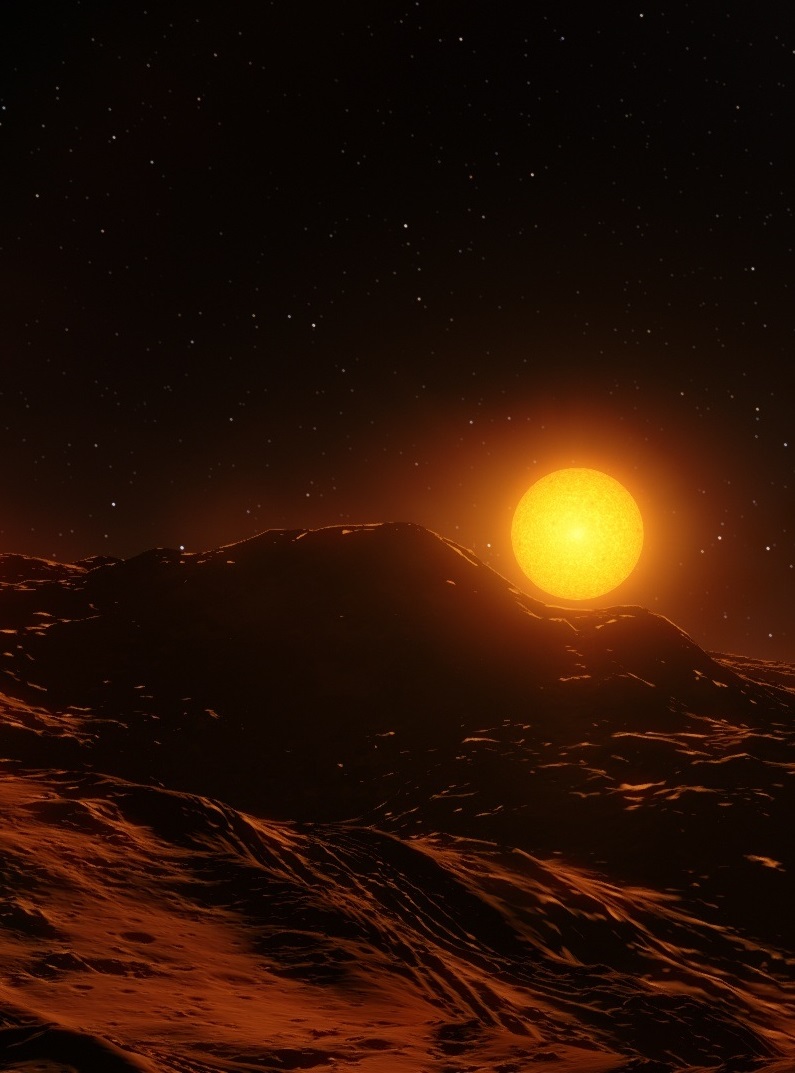 Travel the Galaxy with NASA's Exoplanet Travel Bureau
The world is wide, but the galaxy is far wider, and there are endless possibilities out there. New discoveries always reveal amazements, one of which is the revelation of "exoplanet" or extrasolar planet – a planet beyond our Solar System.
For a literally otherworldly experience, you can take a virtual tour with Exoplanet Travel Bureau by NASA, and learn more about exoplanets that have been discovered so far, from the hot world, Kepler-10b, the first exoplanet to come to light, to the lava-filled planet 55 Cancri e, and more exotic strolls in the outer space.
Visit this page to take a trip with the Exoplanet Travel Bureau.

By Lifestyle+Travel
Dusit Thani Krabi Beach Resort is delighted to be re-opening from Saturday 18 July 2020 with the "Dusit Care – Stay with Confidence" programme of services to enhance hygiene and peace of mind throughout your stay. By implementing the high standard protocols, the resort has recently been awarded Amazing Thailand Safety and Health Administration (SHA) certificate. This well-thought-out programme includes frequent sanitization of rooms and public areas, temperature scans on arrival and the provision of appropriate space in restaurants. Dusit Care Kits containing hand sanitizer gel, a face mask, and antibacterial wipes are placed in every guest room, allowing guests to explore with confidence. To celebrate the re-opening, guests will find some major "Wellness and Healthy Lifestyle" enhancements to the already well-defined luxury such as: Malati Pool and CocoVida Pool Restaurants feature new food menus with half the dishes vegetarian options, including Crunchy Quinoa Power Bowl and Vegan Salad Bowl. Both restaurants also include a new Tapas section features a variety of locally inspired items such as Krabi Lemon Pepper Grilled Squid and fresh Thai Cold Spring Rolls with home-grown herbs. The drinks list includes a "BeWell" section with healthy, replenishing and nutritious drinks, whilst a no- and low-alcoholic drink section features carefully crafted beverages that taste as good as their stronger namesakes. Dusit Thani Krabi Beach Resort has added to its popular program of "BeWell Fitness & Wellness" Premium Retreats with a new De-stress & Relax Retreat that is designed to soothe body, mind and soul - enriching, nourishing and harmonizing. At tranquil Linger Longer Spa, two new signature treatments have been added, to calm body and soul. The Garden of Deep Calm Treatment soothes and nourishes the skin, melts tension away and helps create an inner peace.The Clarity of Mind Treatment targets the hotspots of the upper back, shoulders, neck and head with firm massage, releasing overworked muscles and promoting whole body energy flow. For more information and booking, visit www.dusit.com/dusitthani-krabibeachresort

By Lifestyle+Travel
This august, you can witness 128 original works and memorabilia by Andy Warhol at River City Bangkok (RCB). World's renowned Andy Warhol (1928-1987) became well known in the 1960s as a Pop artist choreographer, director, and writer, blurring the lines between fine art and mainstream culture. He predicted that "In the future, everyone will be famous for 15 minutes", foreshadowing our own social media-fueled reality. ANDY WARHOL: POP ART showcases four categories of his work: Self-Portraits and Photos; Celebrity Portraits; Magazine and Album Covers; and, Silk Printing and Others. Portraits include Marilyn (1984) and Liz Taylor (1971). Other works include Interview Magazine Covers and Campbell's Soup Can (1967). Early bird tickets are offered for adults (THB 300), students and seniors (THB 200 with ID required) until 11 August only at Ticketmelon. Discover ANDY WARHOL POP ART from 12 August until 24 November at RCB Galleria, 2nd floor, River City Bangkok. Stay updated for more activities via Facebook: River City Bangkok.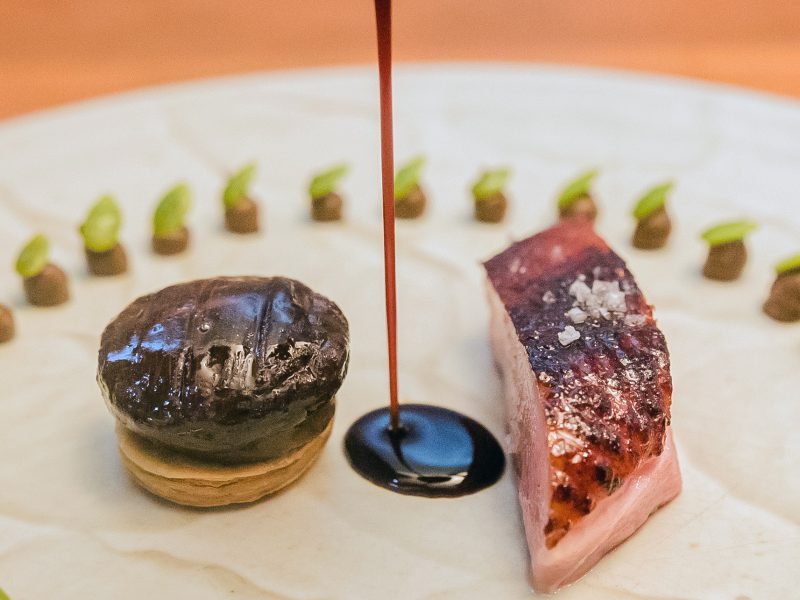 By Lifestyle+Travel
One of the must-visit spots for foodies, Michelin-starred PRU at Trisara Resort Phuket, is now open again. In addition to elevated safety and sanitisation, PRU returns with stronger relations to the local farming and artisan community, an exciting new dinner menu, and gourmet product line available for delivery, in accordance with Trisara's "Dine Good Do Good" ethos. Trisara has implemented numerous updates at PRU to allow for a safe dining experience, including: Tables and chairs removed in the dining room to further limit restaurant occupancy and allow for physical distancing without detracting from ambience Tables and chairs reconfigured for increased physical distancing while still offering magnificent ocean views  Restaurant hosts will guide physical distancing at entrances, waiting areas and queues All surfaces will be sanitized regularly, and UVC sterilization of entire table setup QR Code menus will be implemented that enable guests to scan and access on their mobile phones. Strict HACCP guidelines enforced for food preparation, receiving, and storage of all products Hand sanitizer will be readily available to guests\ Face masks are required for staff Moreover, PRU restaurant and Trisara resort also launch a special gift voucher 'A Night Under The Stars at PRU and Trisara' for an exquisite evening under the starlit sky of Phuket. Enjoy a 5-course eco-system based meal with wine pairing at PRU Restaurant, followed by a one-night stay in our Ocean View Pool Junior Suite with panoramic views of the Andaman Sea. Purchase gift card for THB 24,000+++ and valid for a stay until 30 September 2021. For more information, click here or contact reservations@trisara.com  and call +66 76-683-320 PRU restaurant is now open Friday to Monday for 6 pm dinner service. Reservations are required. For more information on PRU, please visit www.prurestaurant.com. To make a reservation please contact +66 76-310-232 or prureservations@trisara.com