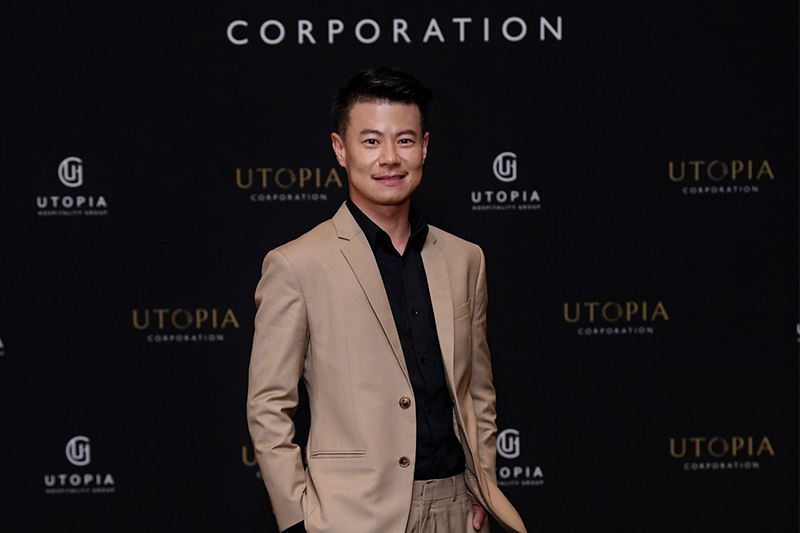 Utopia Corporation Launches Ground-Breaking 'Utopia Hospitality Group'
Utopia Corporation (UCORP), one of Phuket's leading real estate developers, led by Mr. Hachi Yin, Chief Executive Officer and Founder of Utopia Corporation, and Ms. Nalina Suranakarin, Chief Brand Officer, Utopia Corporation, recently launched Utopia Hospitality Group (UHG), a new flagship hospitality management company under UCORP.
Being a dynamic new player in the Asia-Pacific hotel sector, the UHG comes with a vision to create daring concepts and lifestyle experiences that transform the world of hospitality, provide flexibility and openness to create a level playing field in the post-pandemic era for hoteliers. They will benefit from multiple levels of expertise from management and marketing services to property technologies from UHG.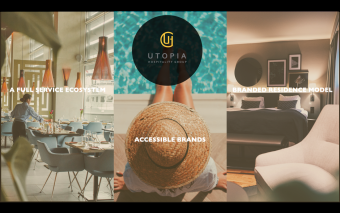 Under the umbrella of UHG, prominent lifestyle hotel and resort brands will offer new travel experiences that meet the needs of smart and savvy travelers in the new era through three brand categories: the Midscale Aparthotel Brand merges the modern lifestyle and sense of belonging to a community with the comfort and flexibility of an apartment to meet the needs of a new generation of smart travelers with the motto 'Live Your Own Way'; the Upscale Lifestyle Resort Brand is a 5-star resort brand that occupies the space between lifestyle resort and wellbeing retreat, all in accordance with the slogan 'Live Slow, Play Well'; and the Ultra-Luxury Brand, in collaboration with Tonino Lamborghini, the legendary luxury brand from Italy that epitomizes refined luxury products and designs. The Tonino Lamborghini Boutique Hotel Phuket will be the first hotel under this brand in Thailand, set to welcome guests in 2025.
UHG's plan also includes the creation of two immense landmarks located in the northern and southern regions of Phuket including Bay of Icon, which will be a new destination for high-end global investors and travelers, and the Utopia Dream, a mixed-use development with a low-rise condominium to be constructed in Nai Harn.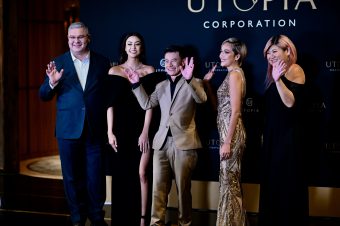 UHG commemorated its launch with a mini gala dinner at​ Blue by Alain Ducasse, who's the current living chef with the most Michelin stars in the world.