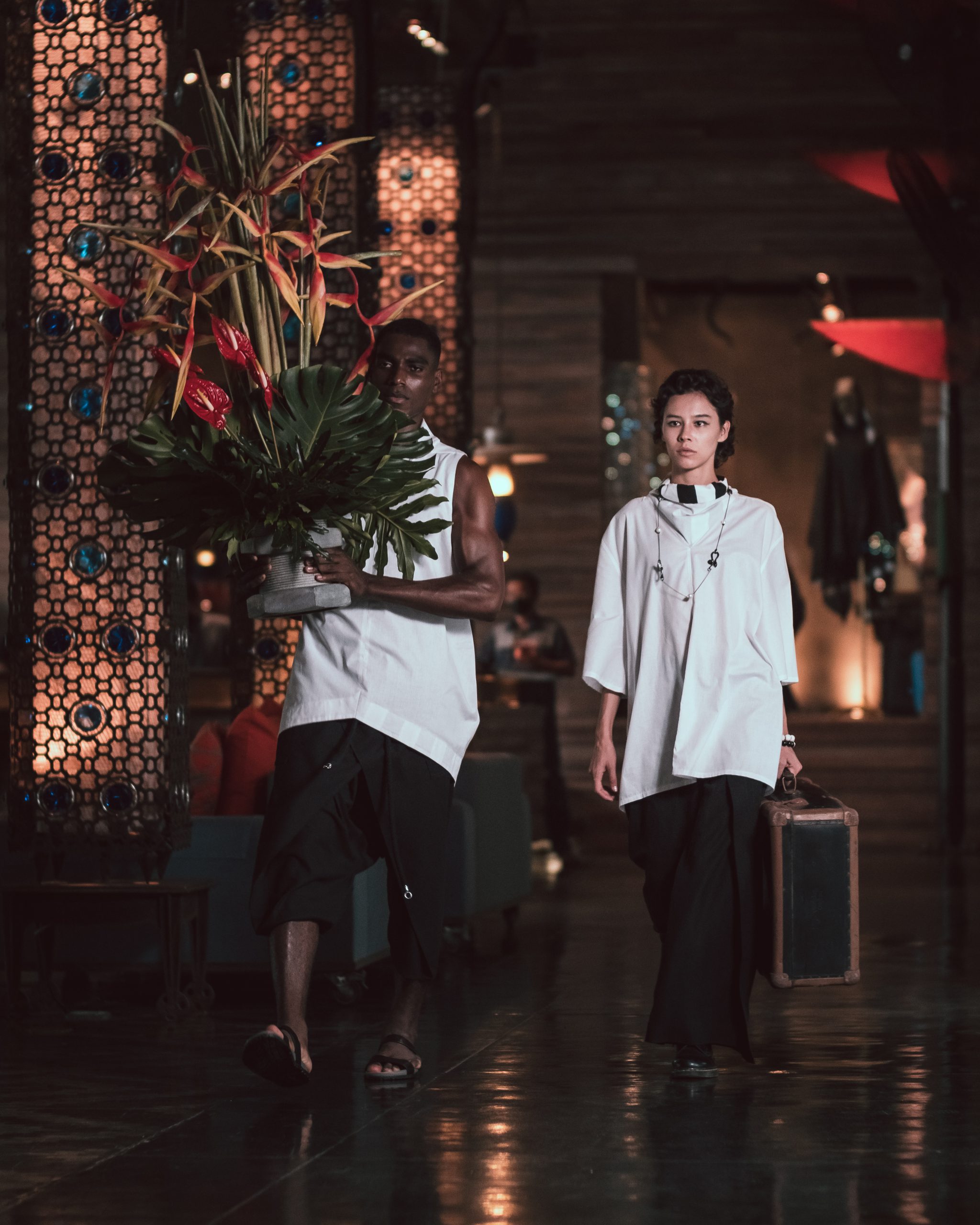 'THE SLATE X FRED' – The Cutting-Edge Streetwear Collection Inspired by The Slate Phuket
In collaboration with London-based luxury unisex streetwear brand 'This Is Fred', art-oriented five-star The Slate in Phuket has launched the dashing collection of gender-fluid streetwear, inspired by the avant-garde design by Bill Bensley of the resort that reflects the island's rich industrial history.
THE SLATE X FRED collection adopts the enigmatic monochrome accents and the confluence of hardness and softness, creating wearables that highlight every movement of a wearer. The collection features trousers, tops, ponchos, jackets and more.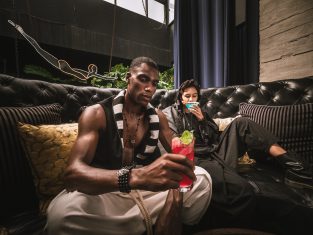 The collection is crafted by Frederick (Fred) Morrison, who has presented his collections at the prestigious Paris and Berlin fashion weeks. This Is Fred produces pioneering gender-fluid urban wear, with striking designs that are inspired by the angularity of architectural forms and the fluidity of natural shapes. This unique partnership gives guests and local residents the opportunity to view and buy This Is Fred's stylish streetwear in Thailand for the very first time.
"I discovered Fred in Shoreditch, a very creative and artistic area in East London where you can find one-of-a-kind vintage shops and independent fashion labels. I always prefer small independent brands to well-known international ones. His geometric cut and shape, use of materials and the gender-fluidity of the brand immediately reminded me of The Slate," said the resort's co-founder and owner, Krystal Prakaikaew Na-Ranong (known to her friends as Khun Moo). "This Is Fred has a similar brand philosophy to The Slate. Our brands have an avant-garde approach and a very bold way of thinking. I invited Fred and his partner to stay at The Slate at the beginning of 2020, just before the pandemic, to discuss our collaboration. Fred was very much inspired by the resort's architectural attributes and we decided to create THE SLATE X FRED collection together."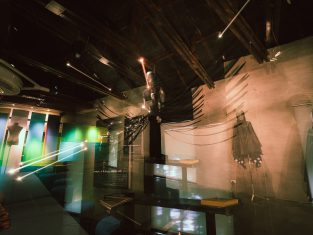 The one-of-a-kind collaborative works are showcased at Shades, the art gallery at the resort's lobby, and can be purchased at The Stockroom and  www.thestockroomonline.com