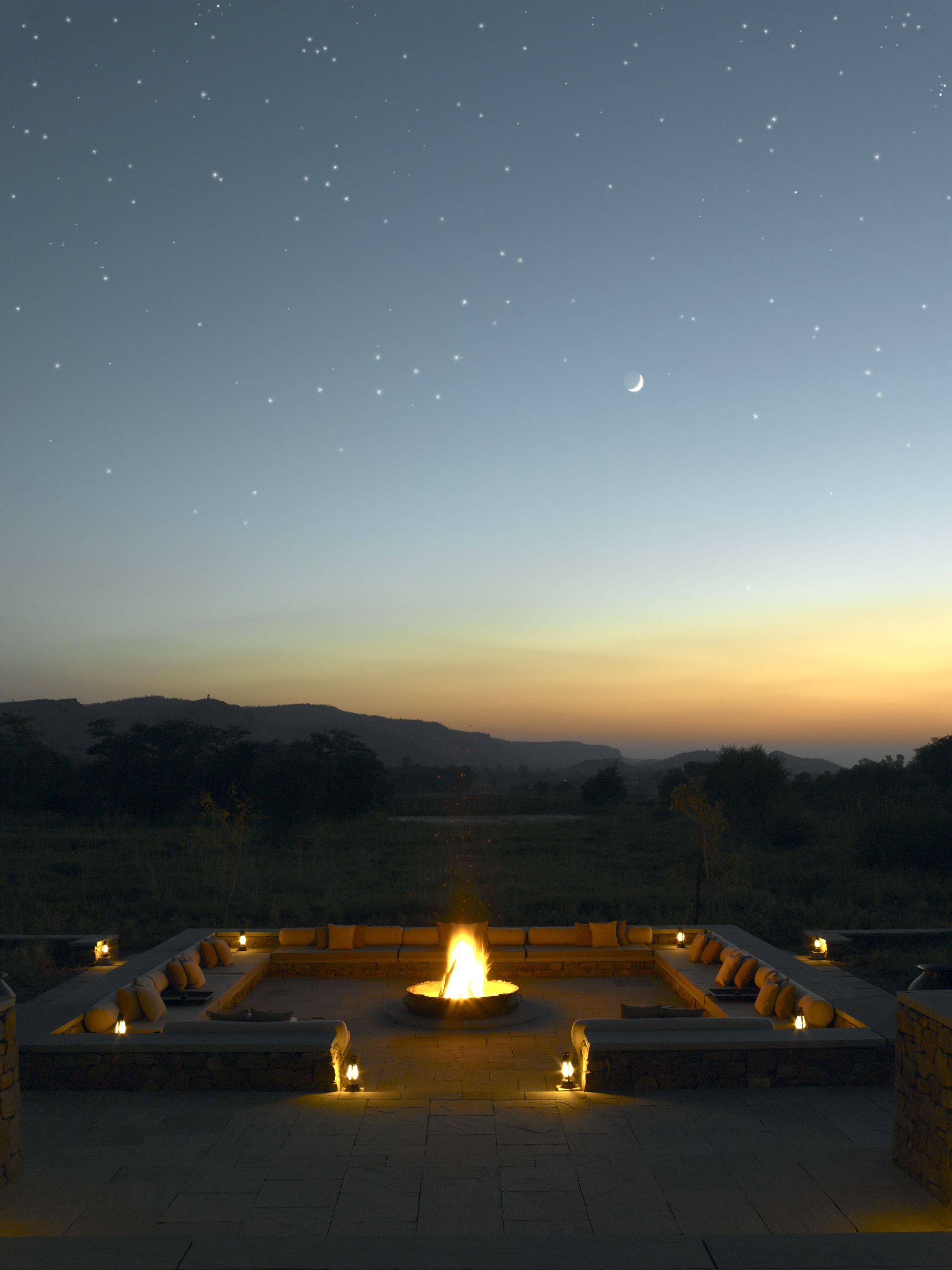 Aman's "A Camp of Your Own" Extraordinary Experiences
To reconnect with precious nature, to be surrounded by magical scenery, Aman invites you to unwind at 3 exquisite tented camps with every convenience at hand. Aman's "A Camp of Your Own" experience comes with offers that will enable a stay without constraints.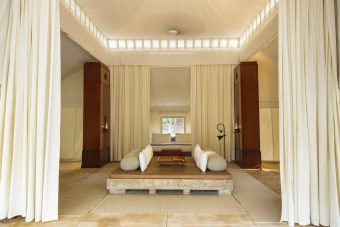 AMAN-I-KHAS, INDIA
(A Camp of Your Own is available until May 2021)
Set on the threshold of Ranthambore National Park, Aman-i-Khas is a secluded wilderness camp in rural Rajasthan. Designed by renowned architect Jean-Michel Gathy, the camp's 10 Mughal-style tents provide airy living spaces, an expansive bedroom and a light-filled bathing area featuring a deep soaking bathtub and shower. The tent interiors comprise of fresh white linen, cotton drapes and oyster-grey cashmere throws, conjuring up zen-like sentiments of calm. Cuisine at Aman-i-Khas is influenced by its surroundings and utilises ingredients that have been harvested on nearby farms or sourced from one of the camp's three organic gardens. The Spa Tent is centred around a bubbling fountain and houses two double treatment rooms offering an extensive menu of treatments rooted in the principles of Ayurveda, an ancient form of Indian medicinal healing.
Until 31 May 2021, groups catching up with family and friends and desiring a private insight into the destination can now commandeer the camp as their own by booking the 10 tents on an exclusive basis via the new A Camp of Your Own experience. With nature serving as a base for finding balance and rekindling social bonds, guests are invited to enjoy undisturbed seclusion amongst loved ones.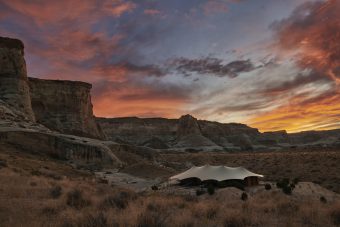 CAMP SARIKA, USA
(A Camp of Your Own is available from April until October 2021)
Newly debuted Camp Sarika by Amangiri is a luxury encampment surrounded by 600 acres of raw wilderness in the heart of the Utah desert. The camp is located a 30-minute hike, or five-minute drive from Amangiri and overlooks iconic flat-topped mesa rock formations. It is surrounded by five national parks, each offering unique and diverse scenery, as well as numerous national monuments. With just 10 tented-pavilions, the camp enables a unique back-to-nature experience for guests, with a main pavilion and restaurant, two spa suites, one main swimming pool and a Jacuzzi.
Serving as a springboard for exploration of the area, the camp offers desert and mountain hiking with its own trail system, morning and afternoon wellness experiences, its own Via Ferrata route and horseback riding, as well as many other adventure activities. Guests are invited to enjoy a deeper immersion in Native American culture every evening, with storytelling and star gazing around the fire pit. Two spa suites at the camp offer relaxation and rejuvenation with an extensive menu of spa therapies inspired by traditional Navajo wellness practices. Yoga and guided meditation are available al fresco, allowing guests to reground themselves within the astounding natural beauty of the camp's surroundings.
Camp Sarika is now offering guests the opportunity to book the remote sanctuary exclusively throughout 2021 for up to 30 people. The ultimate group hideaway, A Camp of Your Own is available on select dates from April to October 2021, for stays of three nights, and enables a private immersion into the destination via bespoke wellness experiences, outdoor excursions and carefully crafted cuisine. Where fresh air is found in abundance, Camp Sarika serves as an idyllic backdrop to any intimate celebration, whether with friends or family, and a well-awaited reunion at the camp guarantees new discoveries and an adventure like no other.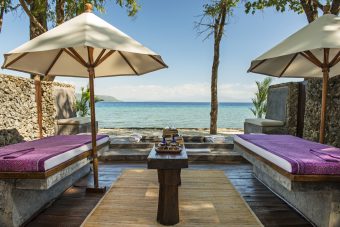 AMANWANA, INDONESIA
(A Camp of Your Own is available from January 2021)
The only occupant of Moyo Island in Indonesia, Amanwana is a remote hideaway framed by 32,000 hectares of protected jungle, overlooking the turquoise Flores Sea. From January 2021, Amanwana will offer a new A Camp of Your Own experience for those wishing to book the camp on an exclusive basis. Guests are now able to enjoy a four- or six-night package, with three- or five-nights spent at Amanwana and one night in a private villa at Aman Villas at Nusa Dua on Bali's southernmost peninsula.
Situated on a completely private island, each Camp of Your Own stay includes all meals, as well as a group beach barbeque dinner for an authentic island experience, daily snorkelling trips and complimentary laundry to ensure a seamless return. To make group stays extra-special, visitors are invited on a waterfall excursion to Barry's Falls, where a cascading limestone waterfall appears through the forest in an unmissable fairy-tale experience and a guided cave trek, showcasing another of Moyo Island's hidden gems. In addition, each tent and its guests will receive a couple's massage to find an equilibrium to the adventure. Those opting for the six-night offer will also experience a complimentary daily diving excursion, a traditional family-style Sumbawa Feast and a cocktail and canapé seaside soirée one evening.
With only 12 guest tents, the open-air seaside sanctuary is located steps from a coral-rich shoreline. It is this rich marine diversity that enables world-class diving and snorkelling, and the camp's Dive Centre offers daily excursions to the surrounding coral reefs guided by a team of experienced instructors. Trips into the tranquil water offer encounters with Hawksbill and green sea turtles, moray eels, lobsters, parrot fish, banner fish, surgeon fish, trigger fish, tuna, blue spotted rays, barracuda, small reef sharks, dolphins, giant manta rays and even whales. Above sea-level excursions are available too and watersports include cruising, fishing, SUPs, kayaking and Hobie Cat sailing.
Meals at Amanwana are determined by the island and all are enjoyed al fresco at the beach-side restaurant or in the bar. Cuisine includes Indonesian and Western fare, with produce sourced from the camp's organic vegetable garden. Guests are often invited to catch their own fish, which can be served along with the catch of the day from local fisherman.
For more details, visit www.aman.com