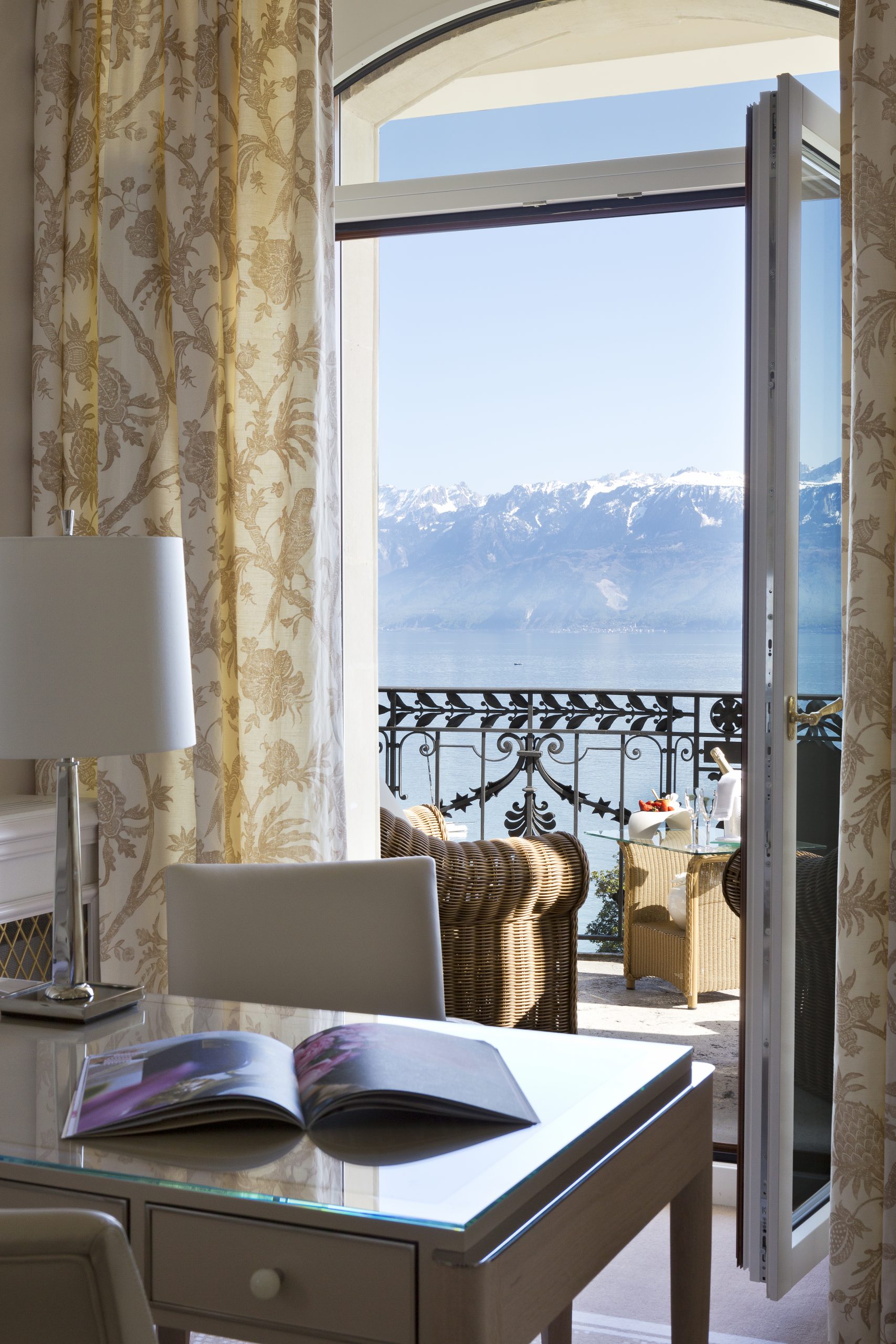 Beau-Rivage Palace Lausanne Has Reopened
Just in time for spring, the Beau-Rivage Palace has opened its door once again, with some exquisite upgrades!
Adjacent to radiant Lake Geneva, all rooms at the Beau-Rivage Palace boasts a mesmerising view with first-rate in-room facilities. To ensure highest safety, the property is commited to highest level of cleanliness and hygiene measures at its lakeside gardens, five restaurants and bars including two Michelin starred Anne-Sophie Pic, enhanced Cinq Mondes Spa, and all other facilities.
For further information and reservations, visit www.brp.ch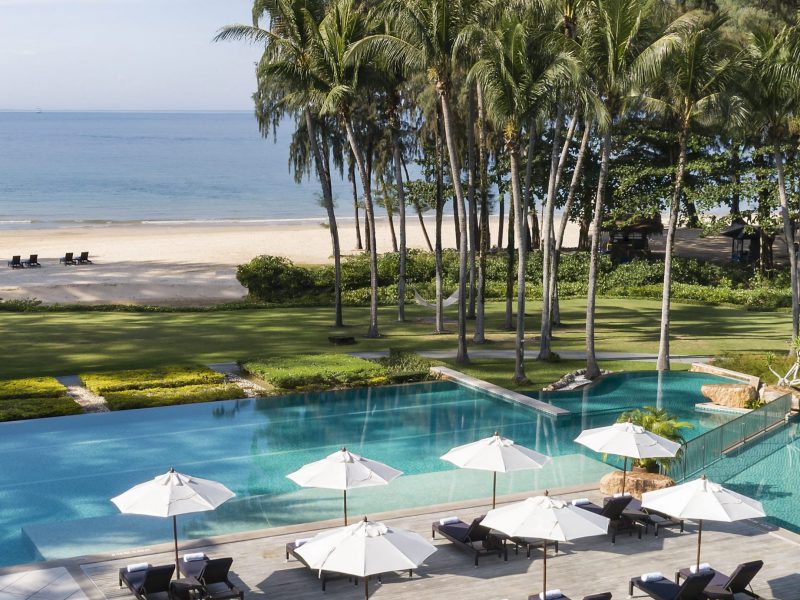 By Lifestyle+Travel
Sit by an extended stretch of soft sands, five-star Dusit Thani Krabi Beach Resort is now offering a chance to escape with special perks for Thai residents: Stay for 2 nights and receive a THB 1,200 F&B credit per room to enjoy signature dishes and beverages at Mangosteen's Restaurant and CocoVida Pool & Bar Stay for 3 nights and receive a THB 2,400 F&B credit per room to be used at Mangosteen's Restaurant and CocoVida Pool & Bar Both promotions also include more benefits as follows: Complimentary daily breakfast for 2 persons Early check-in from 8:00 a.m. and late check-out up to 3:00 p.m. 20% off foods and beverages at all resort's outlets Complimentary use of all water sports equipment and access to outdoor group sessions "Two for the price of one" spa treatments 20% discount on tour program (if booked with our tour desk) 20% discount on laundry service Free high speed internet access in room and wireless in public areas These offers are for bookings and stays from now until 31 October 2021. Reservations can be cancelled or changed up to 24 hours before arrival date. For more information and to make a reservation, call +66 (0) 75 628 000 or visit www.dusit.com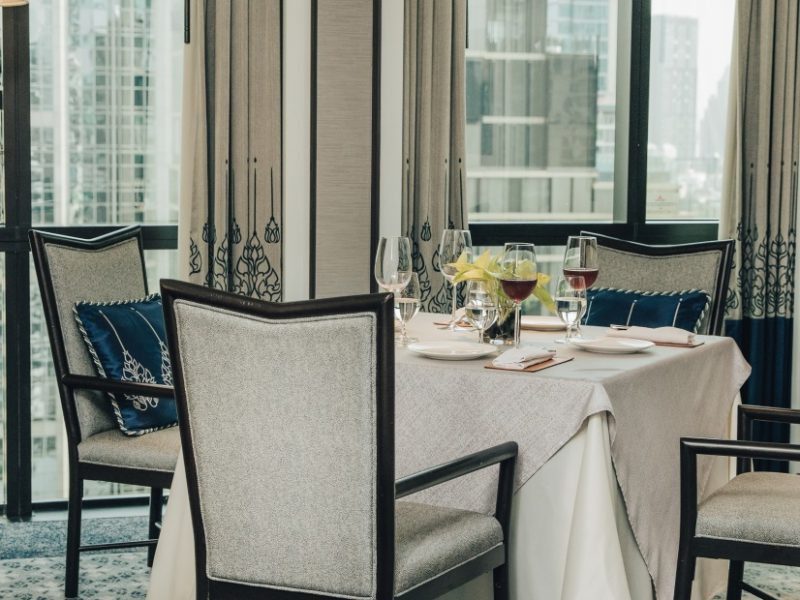 By Lifestyle+Travel
Bangkok's latest temping dining and staycation experience! The Athenee Hotel, a Luxury Collection Hotel, is now offering a "Dinecation" package, inviting you to stay completely safe while savouring top-notch cuisine. The package allows you to stay at the hotel at any time in May and June 2021 and receive a credit package for VIP private dining at your beautiful room! With room rates starting from THB 4,800++ per night, you will receive THB 4,800 credit net per day to be used with any of the four restaurants at the hotel's Epicurean Hub, with an assigned personal butler to make sure you have everything you need. The package also includes early check-in from 06:00 onwards and late check-out until 18:00. The Dinecation experience can be booked until 31 May 2021. Maximum occupancy is three adults per room, or two adults and two children per room. Marriott Bonvoy members will receive 1,000 bonus points. To reserve, please call +66 (0) 2 650 8800, email to Reservations.TheAthenee@luxurycollection.com, or visit www.theatheneehotel.com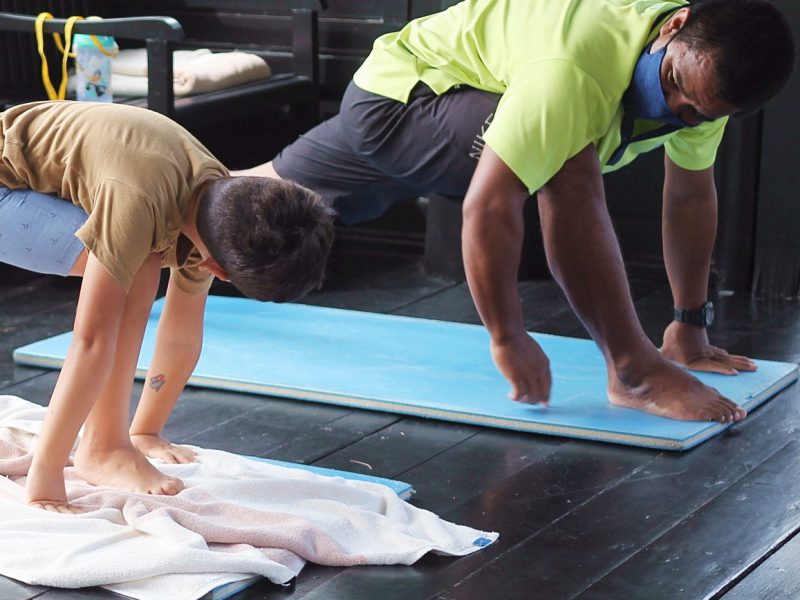 By Lifestyle+Travel
As people are heading toward more health-conscious lifestyles, Dusit International launches its new group-wide wellness concept, Devarana Wellness, aiming to enhance guest's experience at Dusit Hotels and Resorts worldwide with well-being elements inspired by traditional Thai and Buddhist wellness principles. Devarana Wellness cares for physical and mental well-being of all Dusit's guests by inviting them to slow down and relish in self-care, as well as offering them one-off wellness experiences. By fusing ancient Thai healing practices into innovative practices, Devarana Wellness concept delivers holistic well-being based on 3 key principles: Pause (yoga, meditation, breathwork, Thai herbal medicine, and activities that enhance emotional resilience); Focus (personalised food menus and fitness and movement activities for physical vitality); and Growth (workshops focused on sustainability, community outreach programmes, and special retreats for families, couples, and business and leisure travellers); alongside other wellness micro-moments to pamper your body and mind throughout your stay. Each property will focus on guests' most shared concerns including destressing, detoxifying, and enjoying a deep restorative sleep. For further details, please visit www.dusit-international.com