What's Happening – Datebook

VAULT FESTIVAL, LONDON, UK (28 JANUARY – 22 MARCH)
---
Eight weeks of first-rate arts, VAULT Festival turns Waterloo into the venue of immersive experiences as London's biggest, boldest, and wildest arts festival! Throughout 18 spots, you will lose yourself into cutting-edge theatres, comedies, and live performances from both established and emerging artists, aiming to send important messages to the world. Sustainability is one of the major ethoses of this year's festival. Visit www.vaultfestival.com for further details and schedule.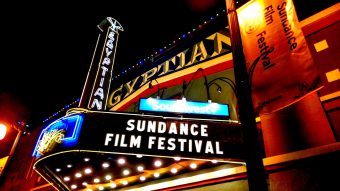 SUNDANCE FILM FESTIVAL, UTAH, USA (23 JANUARY – 2 FEBRUARY)
---
Where international people gather for the love of artful storytelling, Sundance Film Festival has long been the magnificent platform of fresh voices, for both audiences and filmmakers. Being America's hugest independent film festival, attendees can discover the new light of documentaries, short films, and other forms of storytelling through daily talks, multimedia installations, to live performances. Check out www.sundance.org for the line-up


SOMETHING NOUVEAU, BANGKOK, THAILAND (14 JANUARY – 16 APRIL)
---
Inspired by art pieces by Klimt, Mucha, Beardsley and the art by the nature, SOMETHING NOUVEAU is the new multimedia exhibition at the new Museum of Digital Art (MODA) Bangkok. As Art Nouveau has been recognised as the glorious age of art, architecture, and design, its being "avant-garde" never ceases to inspire modern artists or amaze art aficionados. You can indulge into otherworldly experience of multimedia art at 2nd floor, RCB Gallery, River City Bangkok. Book your ticket at www.zipeventapp.com/e/Something-Nouveau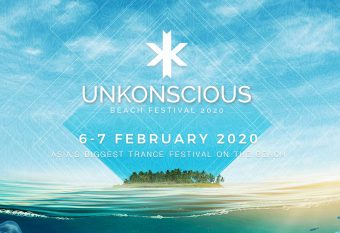 UNKONSCIOUS BEACH FESTIVAL, PHUKET, THAILAND (6 – 7 FEBRUARY)
---
This February, the Paradise Beach has been turned into a wonderland on the beach for electronic music lovers. With the world's famous DJs and artists lining up and marvellous light shows to fill you with epicness, bring your best dance moves with you and enjoy the best blast! Find out more about the festival at unkonsciousfestival.com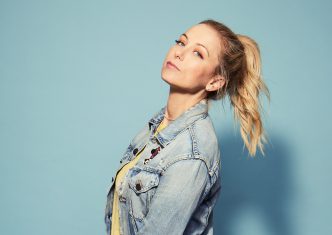 Iliza: The Forever Tour Live, Bangkok, Thailand (22 February)
---
American comedian Iliza Shlesinger, star of five Netflix comedy specials, is bringing her wickedly funny stand-up show to Bangkok as part of The Forever Tour around the globe. Get ready to laugh out loud with her Iliza: The Forever Tour Live in Bangkok on 22 February 2020 at Scala Theatre, Siam Square. Tickets go on sale at all ThaiTicketMajor outlets or visit http://www.thaiticketmajor.com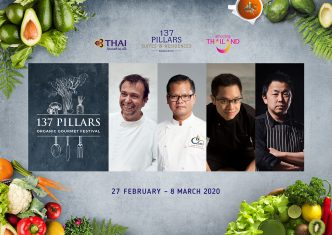 137 Pillars Organic Gourmet Festival (27 February – 8 March)
---
137 Pillars Hotels & Resorts is launching 137 Pillars Organic Gourmet Festival (POGF), a gourmet food and drink extravaganza. The event boasts a stellar lineup of Michelin-starred chefs, who will put the spotlight on Asian cuisine through a series of exclusive gala dinners, after parties with renowned international and local mixologists and an Organic Farmers' Market, showcasing the finest in local sustainable produce. For more information or make a reservation, please call 02-079-7000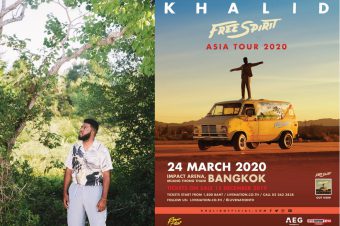 KHALID FREE SPIRIT WORLD TOUR, BANGKOK, THAILAND (24 MARCH)
---
The six-time Grammy Award nominee and four-time American Music Awards winner, Khalid will bring 'Khalid Free Spirit World Tour' to Bangkok on 24 March, after his fast sold out show in 2018. Tickets price starts at THB1,800 via www.thaiticketmajor.com, 02 262 3838 and all ThaiTicketMajor outlets.
HYUKOH LIVE IN BANGKOK 2020, bangkok, thailand (31 march)
---
Hyukoh, an indie rock band formed in 2014, consisting of OHHYUK(vocal,guitar,producer) ,DONGGEON(bass),HYUNJAE (guitar),and INWOO(drums). Shortly after the debut,the band not only gained mainstream popularity in Korea,but from all around the world. Experience their show in Bangkok with their latest music on 31 March 2020 at Moonstar studio. Tickets are available at https://ticketmelon.com/viji/hyukoh

Rex Orange County live in Bangkok 2020, Bangkok, Thailand (14 May)
---
Rex Orange County announces his debut tour of Asia, playing 5 shows across the region. His debut album, 'bcos u will never b free', self-released on Soundcloud when he was barely 18, caught a wave of
interest. The British singer and multi-instrumentalist has just completed a sell-out UK tour playing 3 huge shows at O2 Academy Brixton and currently headed to the US for more sold out shows. Tickets at www.ticketmelon.com/viji/ROC