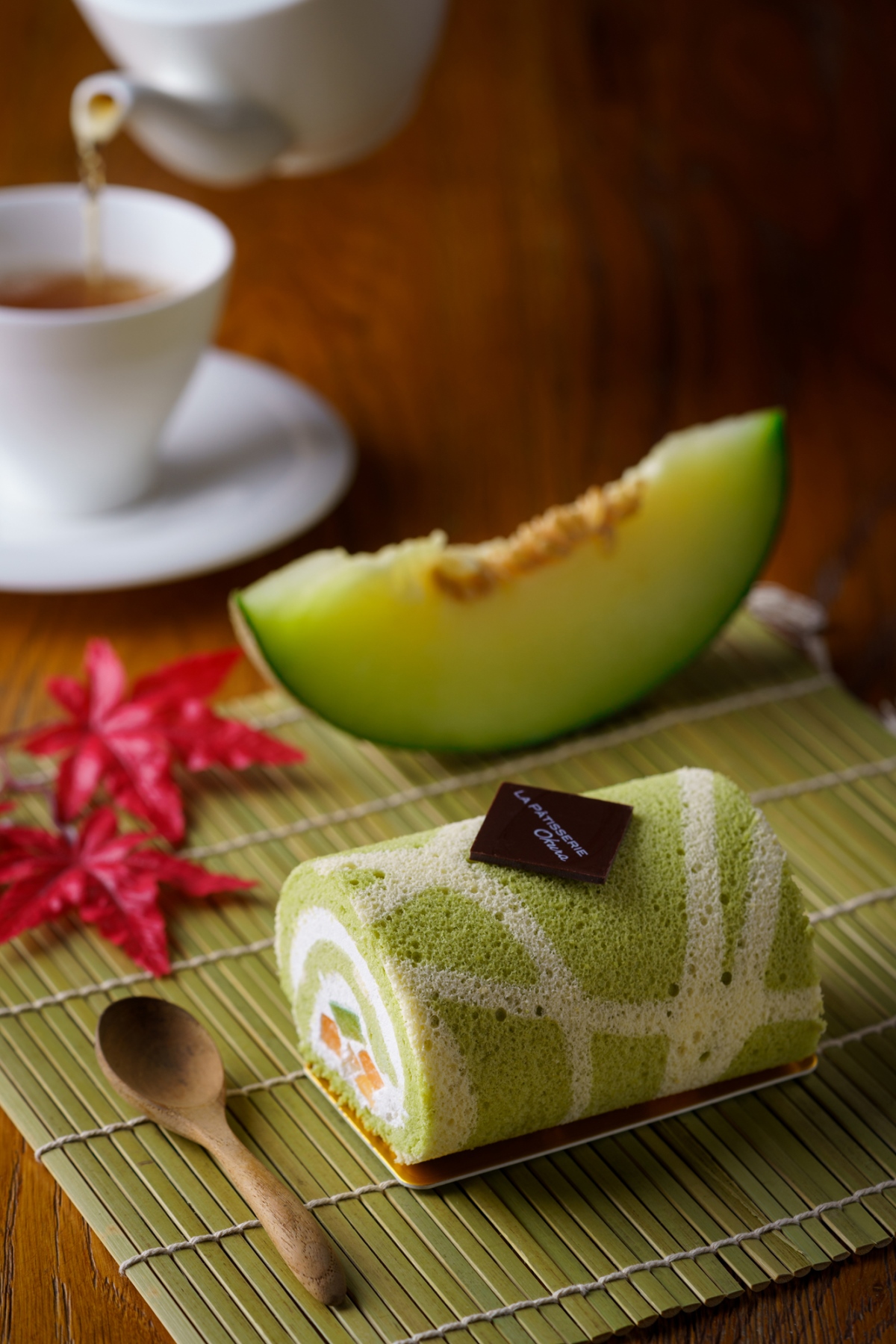 Succulent Koyo Confections at La Pâtisserie, Bangkok
The late autumn in Japan marks the Koyo, a time to count one's blessings before the onset of winter, and what better way to do so than with a reviving cup of premium tea or coffee accompanied by a delicious sweetmeat from the selection of Koyo cakes and pastries available at The Okura Prestige Bangkok's La Pâtisserie.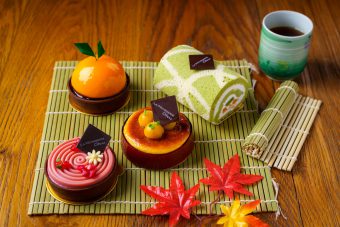 Among the delights are kabocha pumpkin cheesecake, musk melon cream roll, pomegranate tart, and a light and zesty mikan orange & chocolate tartlet. These and many other sweet treats and savoury goodies on offer at La Pâtisserie are great solo pick-me-ups or pleasures to be shared with family, friends and colleagues at any time of the day.
Koyo Confections are available Mondays to Fridays at 07:00 – 19:00, from now until 30 December 2020. Priced from Baht 160 net per piece.
La Pâtisserie is located on the ground floor, Park Ventures Ecoplex. For more information, please contact +66 (0) 2 687 9000 or email lapatisserie@okurabangkok.com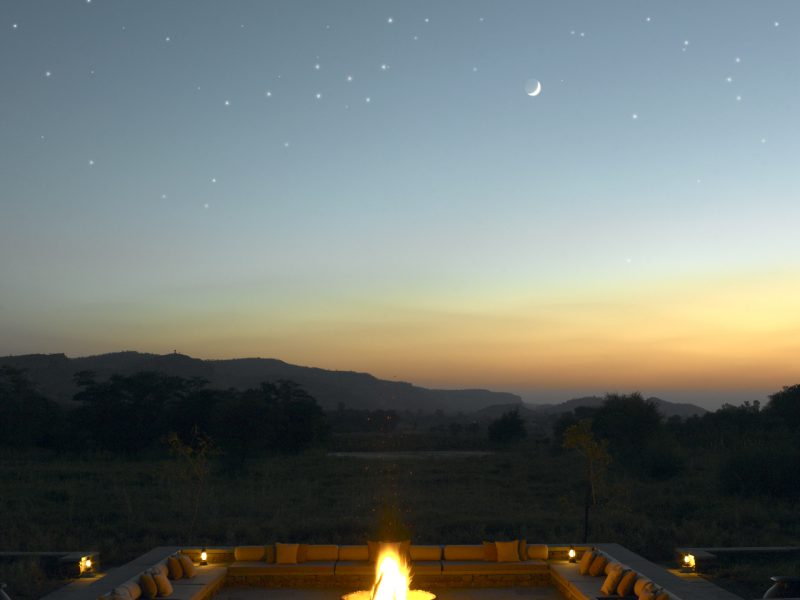 By Lifestyle+Travel
To reconnect with precious nature, to be surrounded by magical scenery, Aman invites you to unwind at 3 exquisite tented camps with every convenience at hand. Aman's "A Camp of Your Own" experience comes with offers that will enable a stay without constraints. AMAN-I-KHAS, INDIA (A Camp of Your Own is available until May 2021) Set on the threshold of Ranthambore National Park, Aman-i-Khas is a secluded wilderness camp in rural Rajasthan. Designed by renowned architect Jean-Michel Gathy, the camp's 10 Mughal-style tents provide airy living spaces, an expansive bedroom and a light-filled bathing area featuring a deep soaking bathtub and shower. The tent interiors comprise of fresh white linen, cotton drapes and oyster-grey cashmere throws, conjuring up zen-like sentiments of calm. Cuisine at Aman-i-Khas is influenced by its surroundings and utilises ingredients that have been harvested on nearby farms or sourced from one of the camp's three organic gardens. The Spa Tent is centred around a bubbling fountain and houses two double treatment rooms offering an extensive menu of treatments rooted in the principles of Ayurveda, an ancient form of Indian medicinal healing. Until 31 May 2021, groups catching up with family and friends and desiring a private insight into the destination can now commandeer the camp as their own by booking the 10 tents on an exclusive basis via the new A Camp of Your Own experience. With nature serving as a base for finding balance and rekindling social bonds, guests are invited to enjoy undisturbed seclusion amongst loved ones. CAMP SARIKA, USA (A Camp of Your Own is available from April until October 2021) Newly debuted Camp Sarika by Amangiri is a luxury encampment surrounded by 600 acres of raw wilderness in the heart of the Utah desert. The camp is located a 30-minute hike, or five-minute drive from Amangiri and overlooks iconic flat-topped mesa rock formations. It is surrounded by five national parks, each offering unique and diverse scenery, as well as numerous national monuments. With just 10 tented-pavilions, the camp enables a unique back-to-nature experience for guests, with a main pavilion and restaurant, two spa suites, one main swimming pool and a Jacuzzi. Serving as a springboard for exploration of the area, the camp offers desert and mountain hiking with its own trail system, morning and afternoon wellness experiences, its own Via Ferrata route and horseback riding, as well as many other adventure activities. Guests are invited to enjoy a deeper immersion in Native American culture every evening, with storytelling and star gazing around the fire pit. Two spa suites at the camp offer relaxation and rejuvenation with an extensive menu of spa therapies inspired by traditional Navajo wellness practices. Yoga and guided meditation are available al fresco, allowing guests to reground themselves within the astounding natural beauty of the camp's surroundings. Camp Sarika is now offering guests the opportunity to book the remote sanctuary exclusively throughout 2021 for up to 30 people. The ultimate group hideaway, A Camp of Your Own is available on select dates from April to October 2021, for stays of three nights, and enables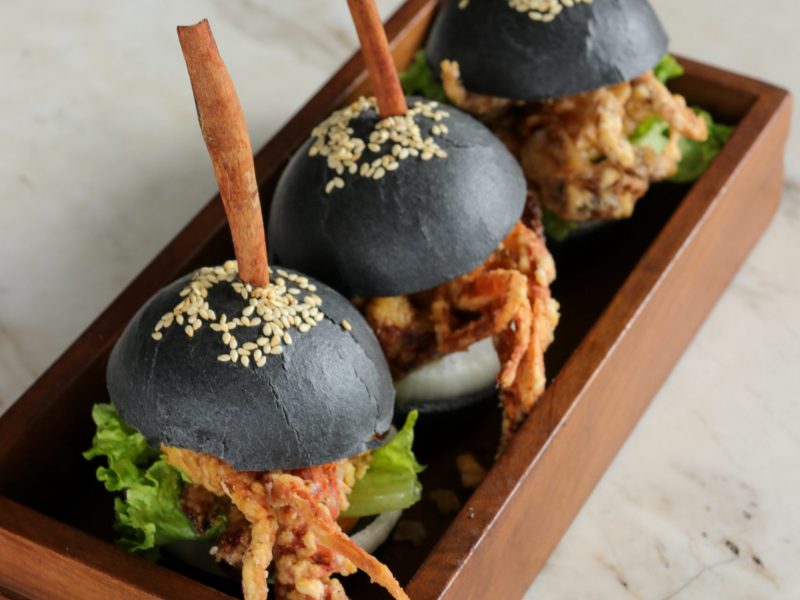 By Lifestyle+Travel
From now until 30 November 2020, Yào Rooftop Bar invites you to taste premium crab menus by Chinese Head Chef Bruce Hui alongside the bar's signature beverages, overlooking unbeatable view of Bangkok's horizon. The special crab meat menu includes: Shu Mai with Crab Meat and Shrimp topped with Black Truffle and Salmon Caviar Deep-fried Crab and Cheese Cake served with Szechuan Chili Sauce Soft Shell Crab, Foie Gras and Black Truffle with Charcoal Buns Steamed Crab Meat and Chicken Dumpling Baked Crab Shell stuffed with Sticky Rice and Shredded Coconut Baked Toast with Two Kinds of Crab Meat Sauce Deep-fried Crab Meat with Green Chives Dumplings Crab Shaped Sweet Mung bean Cake Pamper yourself with delectable treats, invigorating drinks, and magical sunset at Yào Rooftop Bar on 32nd Floor of Bangkok Marriott Hotel The Surawongse. Open daily from 17:00 - 01:00 (Last order for food is 9:00). For more information and reservation, please contact +66 (0) 2 088 5666 or visit www.yaobangkok.com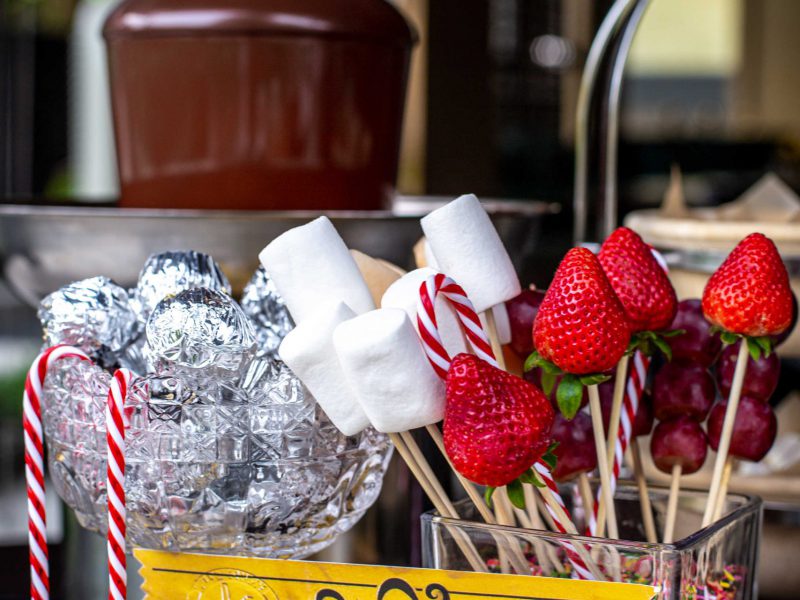 By Lifestyle+Travel
This October, Avani+ Hua Hin Resort's presents an elevated family time that brings storytelling and adventure to your breakfast table by transforming the space into a magical wonderland! On 24 and 25 October 2020, bookings for all rooms, villas, and suites will receive a complimentary access to the creatively-themed "Breakfast in Wonderland" inviting you and your kids to venture through tropical beaches of "Pirates of the Caribbean", a winter heaven of "Frozen", and a world filled with sweet treats of "Charlie and The Chocolate Factory". The ad-hoc wonderland comes live culinary stations, beautiful balloons and makeup artists, magicians and costumed characters, AvaniKids games to keep the little ones busy after breakfast, as well as decadent chocolate treats of Willy Wonka, a Frozen-inspired selection of flavoured yoghurt mousses and sorbets and treasure chests overflowing with delightful flavours. Reachable within only 2.5-hour drive from downtown Bangkok, the family-friendly Avani+ Hua Hin Resort boasts 2 swimming pools and a scenic lake, oceanfront dining, sprawling tropical gardens and an AvaniKids' club with a dedicated kids' pool. Price starting from THB 9,643++ (or starting from THB 6,643++ under "Rao Tiew Duay Kan" (We Travel Together) campaign. To book your stay and experience the resort's 'Breakfast in Wonderland', please call +66 (0) 32 898 989 or email avaniplus.huahin@avanihotels.com