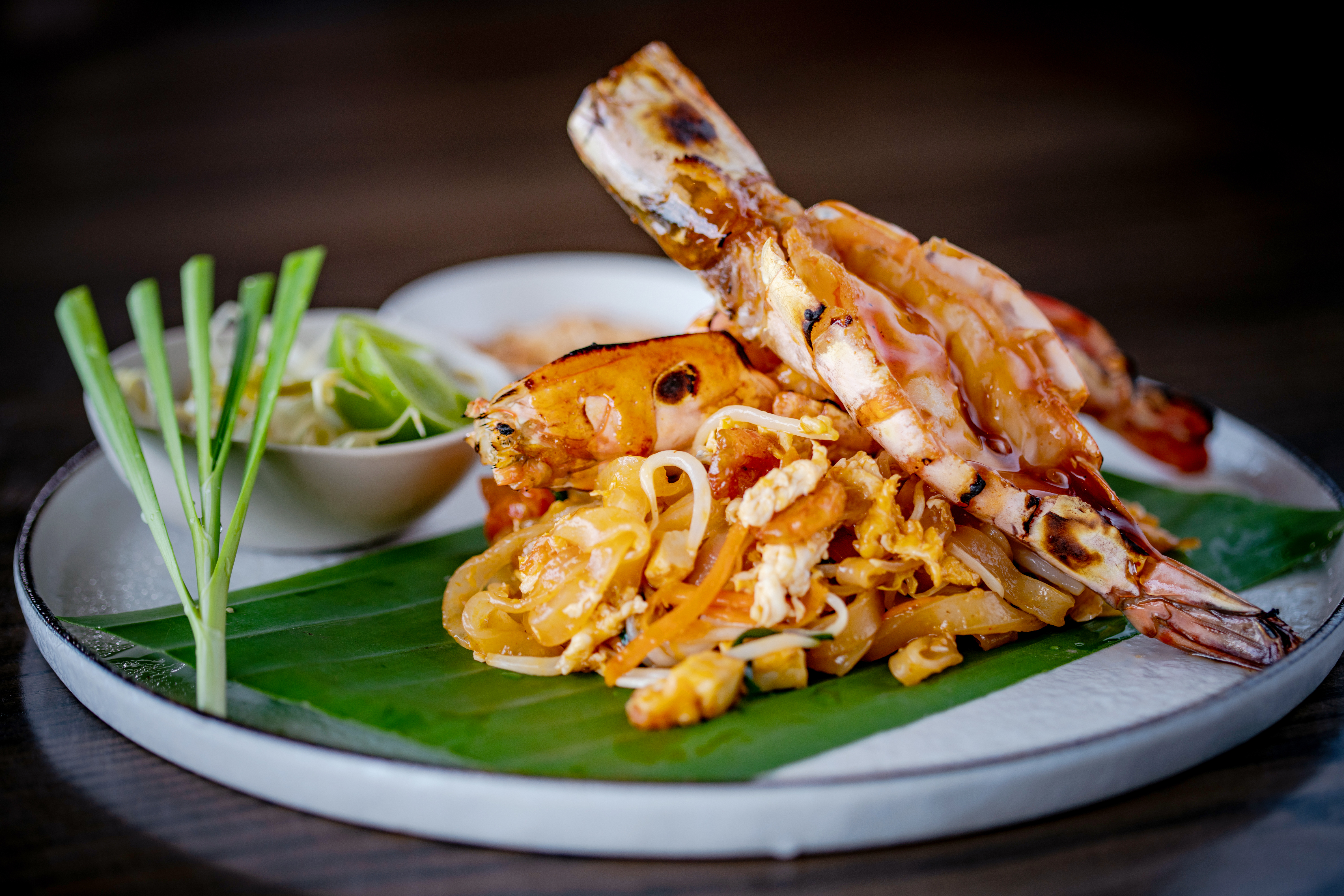 Zila Street Bistro & Bar at MASON: A Culinary Treasure for Divine Dining
Dining in a divine setting provides food for the eyes as well as the soul, which combined with palate pleasing bites, makes for a transcendent experience. Zila Street Bistro & Bar at MASON offers such an exhilarating experience.
With a sleek ambience and panoramic view of the tranquil ocean, we could not help but feel at ease as we settled down in this casual eatery, soaking in the vista as we browsed the menu. Zila Street Bistro & Bar features international all-day dining based on locally sourced fresh ingredients. The menu features a diversity of dishes from Thai to fusion and beloved Western fare. We decided on a mixture kicking off with Caesar Salad with Smoked Salmon teamed up with Pomelo and Crispy Coconut Salad, all given a vivid touch by a Vegetable Roll. Representing two continents, the two salads were a joy of fresh ingredients and tasty dressing. The spring roll stuffed with mixed vegetables and colourful flowers arrived with Thai-style spicy sauce and proved to be a smash hit as I could only manage to grab one piece before they vanished in the snap of a finger.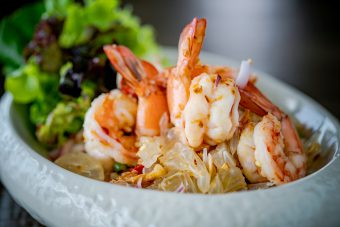 For our main dishes, we mostly picked Thai choices, looking to savour the local ingredients to the utmost. Grilled Fish Cakes made of grilled fish mousse mixed with Thai herbs were docked by a Thai style cucumber salsa. The cakes were tender and of a standard that made us eager for the rest of our order. The Pad Thai with Tiger Prawn did not let us down, featuring fresh gigantic prawns on cooked toperfection noodles in tamarind sauce. I also particularly enjoyed the Salted Egg Stir Fried Squid. For soup, we opted for all-time-favourite Tom Yum with seafood, which was so delectable I could not resist
asking for a second serving.
While the Thai dishes truly satisfied our palates, we knew we had to sample the western fare at this modern luxury resort, so we ordered an Australian Beef Burger in which crispy onion and bacon formed a great combination to ground Australian beef. The Spaghetti Aglioe Olio with Grilled Salmon came perfect, as did the aromatic Pizza Salami with its super thin crust.


Wrapping up the splendid meal, we chose Banoffee Split–chocolate crust with banana brûlée and salted caramel served with vanilla cream, as well as Pandan Custard Bread. Both were equally awesome and indulgent.
Closer to the stars is Krok-a-Café Espresso Bar by the outdoor pool on the rooftop of the property. Here, you can listen to chill out music as well as the sound of nature while indulging on signature cocktails. We recommend the MASON Signature, Zila Champagne (Chandon Brut | Fresh Salak | Salak Syrup), GinCinnamon Ginger (Bombay Gin | Fresh Ginger | Vanilla Syrup | Honey), Summer Sippers (Vodka | Triple Sec | Mango Puree | Fresh Lime Juice | Soda), and Turquoise Ocean (Bacardi Rum | Blue Curacao | Monin Rose | Fresh Lime Juice | Syrup). For mocktails, definitely spoil yourself with the colourful The Circle of The Sun (Orange Juice | Red Grenadine).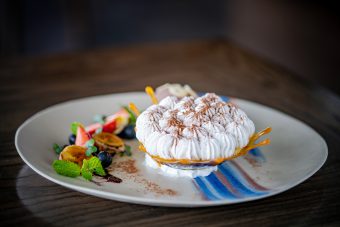 MASON
285 Moo 3 Sukhumvit Road, Na Jomtien, Sattahip, Chonburi 20250, Thailand
T: +66 038 194 699, +66 02 409 2699
Text by Natasha P
Photos by Santipong Choucharoen