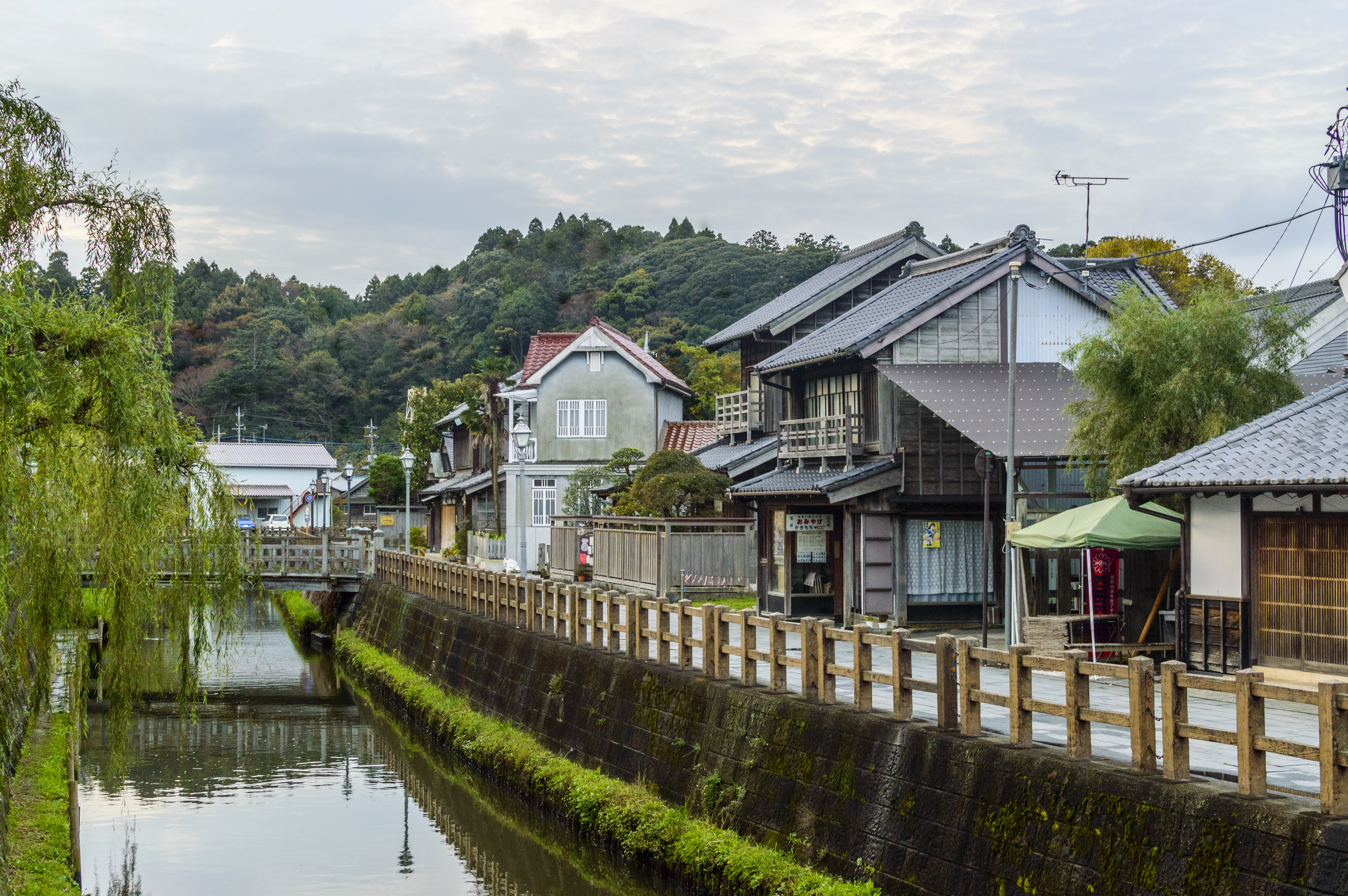 A Trip in Chiba: Tokyo's Backyard
Just outside of Tokyo, there are tons of attractions catering
very much to almost everyone. The proximity of Chiba to Tokyo
makes it a great stop on the way to the city and also makes a perfect
place to take a side trip before leaving the country.
Last winter I joined Narita Airport Transit & Stay Program for a press tour in Tako, Katori and Kozaki Town, Chiba prefecture. Narita Airport Transit & Stay Program offers free guided tours around the airport. Their tours are great for passengers in transits and tourists who have extra time after exploring Tokyo.
The tour started with Michi no Eki Tako Ajisaikan, the roadsidestation in Tako Town with a large facility comprising a restaurant, a service area, and a marketplace offering fresh produce, including the town's famous Tako-mai rice. You can purchase freshly made rice balls, giant deco sushi rolls and rice cakes, and enjoy a riverside lunch behind the premises.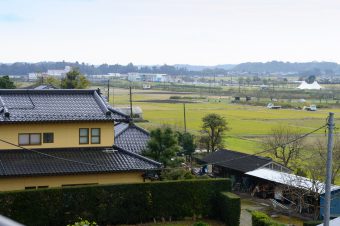 Renting an electric bike was straightforward and probably the best option to reach our next destination, Ten-Suzu, a local tempura restaurant where tempura was served freshly cooked, prepared in front of your eyes. The tour guide showed us to the counter, leaving us with the menu. I glanced over him observing the chef working solo, standing in the kitchen. His movement was unhurried, almost effortless, making the process of batter frying seemed so simple. Each ingredient was cooked separately one by one, delivered to the plate crisp and piping hot. The tempura was light, almost airy and tasted exceptionally good. To round off the meal, we were given rice, miso soup, and pickles with choices of condiments: sea salt, soy sauce and tsuyu for our tempura.
To satisfy our sweet tooth we dropped by Shiraishi, a humble shop located just a minute's walk from the tempura restaurant. Shiraishi offers a casual way to experience traditional Japanese sweets. The shop sold freshly made dango, a Japanese sweet made with rice flour with options including Mitarashi Dango (dango with sweet soy sauce) and Anko Dango (dango with red bean paste). Other desserts on offer were cupcakes, chestnut steamed buns and some classic Japanese bakery.
Then we took a ride along the beautiful rice paddies to Nichihon-ji Temple, the tranquil site known for beautiful hydrangeas. According to our guide, it used to be a major training facility for monks where the ancient sutra scrolls were kept. On the second floor, you will find the display of an impressive ancient kimono. The expansive grounds house two Shinto shrines as the temple was built before the syncretism of Shinto and Buddhism. While strolling in a small Japanese garden, you will find a pond with lively carps.
Before the darkness set in, we headed to Sawara, a small town in Katori City, an off-the-beaten-track attraction lying in a natural waterway known for its cherished ancient townscape.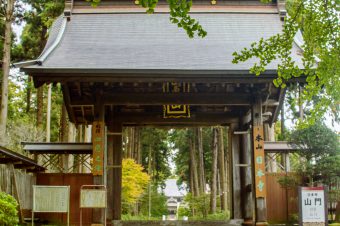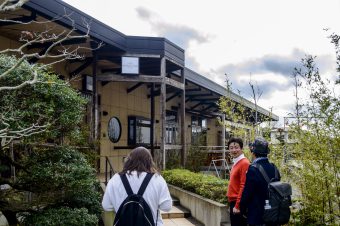 We checked in at Nipponia Sawara Merchant Town Hotel, a restored hotel comfortably located within walking distance from JR Sawara Station. YATA 103, my room, was previously part of a cotton merchant house. The room was decorated mostly with hinoki wood which filled the room with a dreamy, soothing aroma. Aside from standard amenities, a yukata (casual kimono) was also provided.
We went outside again for a delightful dinner in an ambient atmosphere at Wordsworth ワーズワース, the warm and cosy Italian restaurant. We ordered pasta dishes with some starters for sharing. My favourite was Bagna Càuda, a hot garlic and anchovy vegetable dip. The raw vegetables were fresh, sweet, succulent yet crunchy, already delicious on its own. The savoury dip was fragrant and not too thick. The restaurant was the perfect place to mark a memorable trip.
The next day I arose at five for a walk in a rustic country scene with weeping willow trees. The town was obscured with rice paper mist. Few locals jogged by, some stopped to greet each other. I could hear the leaves rustling when the wind came up. There was no convenient store, no supermarket left or right.



The hotel served Japanese-style breakfast consisting of steamed rice, grilled cod with plum sauce, an omelette, simmered shrimp with a bowl of miso soup. The wasabi-mayo stuffed omelette was succulent and incredibly soft. I felt as if I was eating pudding with chopsticks and was thinking of returning to the hotel just to savour its detectable dishes again.
Just a 10-minute walk from Nipponia Sawara Merchant Town Hotel is Hostel Co-Edo Sawara, a hostel renovated from an old warehouse. This guesthouse offers both mixed dormitory rooms and individual rooms with bathrooms. No breakfast is provided, but there is a shared kitchen with all cooking utensils and beverage vending machine. You can prepare your meals or reheat your food and enjoy them in the cosy, inviting living room flooded with natural light. There was also a bar where tourists can mingle.
Leaving the hostel, we headed to Suigo Sawara Dashi Kaikan, a museum which presents floats of Sawara Grand festival, the event held by the community twice a year. The first floor displayed two floats lavishly decorated in Kanto style engraving with a giant doll resting on the top of the floats. To make the most of the visit, do go to the second floor to see other festival items up close.
Later, we made a brief visit at Fukushin Gofukuten, a dry-goods store selling everything handmade from kimonos, handkerchiefs, traditional dolls, to fortune cats (manekineko). The place was small yet well organised and impressive. In the adjacent small museum, you can see how people in the Edo period lived, right down to the kitchen utensils they used and the home they lived in. You can explore this museum and 41 other small museums in the town for free.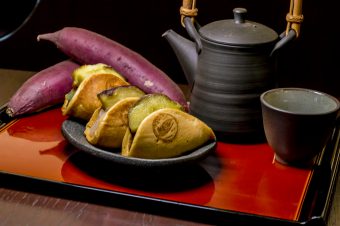 Near the souvenir shop was Sawara Jusanri, a sweet shop serving desserts made from sweet potato, both traditional items and ones that perfectly fuse with Western sensibilities. The recommended menus included baked sweet potato, dorayaki, pudding, and candied sweet potato. You can eat your purchase in the café or enjoy them on the go.
The next destination was Kozaki Town, a town renowned for preserved food and sake. We made a brief stop at Hakko no Sato Kozaki, a major road station in the town. The place offers a fair share of traditional and international food items. You can buy soy sauce, pickles, sake or cheese, yoghurt or cake if you fancy something familiar. We picked two bottles of sake, preserved squid and canned saba for tasting. The canned mackerel tasted much more delicious than I anticipated. The fish was soft, juicy and not as salty. The amazake (a low-alcohol Japanese rice wine) tasted mildly sweet and creamy, almost like soy milk. The preserved squid was briny-sweet, and went well with a cup of sake. We got some souvenirs and popped by the on-site restaurant to enjoy a laid-back lunch with our new favourite brews.
The tour also included a visit to Nabedana Kouzaki Brewery to observe the sake brewing process. The tour started with a sake tasting session on the first floor to let us understand the history of the brewery, the origin and the brewing process of sake and learn the unique characteristic of different varieties of sake, the differences in flavour and smell and how they were produced. To get better acquainted with the drink, we walked inside to observe the steaming and the fermentation process. At the end, the tour also featured free fresh sake tasting. Basically, draft sake left live enzymes including living yeast cells, cells produced by koji bacteria, all of which make for a much fresher, more fragrant taste experience. For those new to sake, the brewery also makes umeshu (Japanese plum wine), which you can learn about and sample on the site too.
Waku-Waku Nishino-Shiro was a community centre where we participated in an indigo dyeing workshop to learn the basic of folding and binding techniques to create beautiful patterns with indigo dye through demonstrations. The tour also featured complimentary miso dama, a ready-to-drink miso paste mixed with colourful dried tofu, and the whole experience was free.
Before returning home, we stopped by MEGA Don Quijote to check out what was in trend. Even for a frequent like me, visiting the store is quite an adventure. MEGA Don Quijote is probably the most familyfriendly version of the store offering a much wider range of products than classic Donki. MEGA Don Quijote is a great place to pick up a few souvenirs and gifts, in case you sipped a little too much sake earlier and forgot to pick something up. Vat refund and international shipping service are also available.
---
FACT
GETTING THERE
Tako: Take a bus from Narita International Airport.
Sawara (Katori): Take JR Narita Line from Narita International Airport to JR Sawara Station.
Kozaki: Take JR Narita Line from Narita International Airport to Shimousa-KozakiStation then take a taxi. Or, check out www.narita-transit-program.jp and join the tour without the trouble of any preparation beyond a simple reservation.
NOTE
For the sake brewery tour, the processes such as steaming the rice and preparation work happen on an irregular basis and cannot be witnessed all the time.