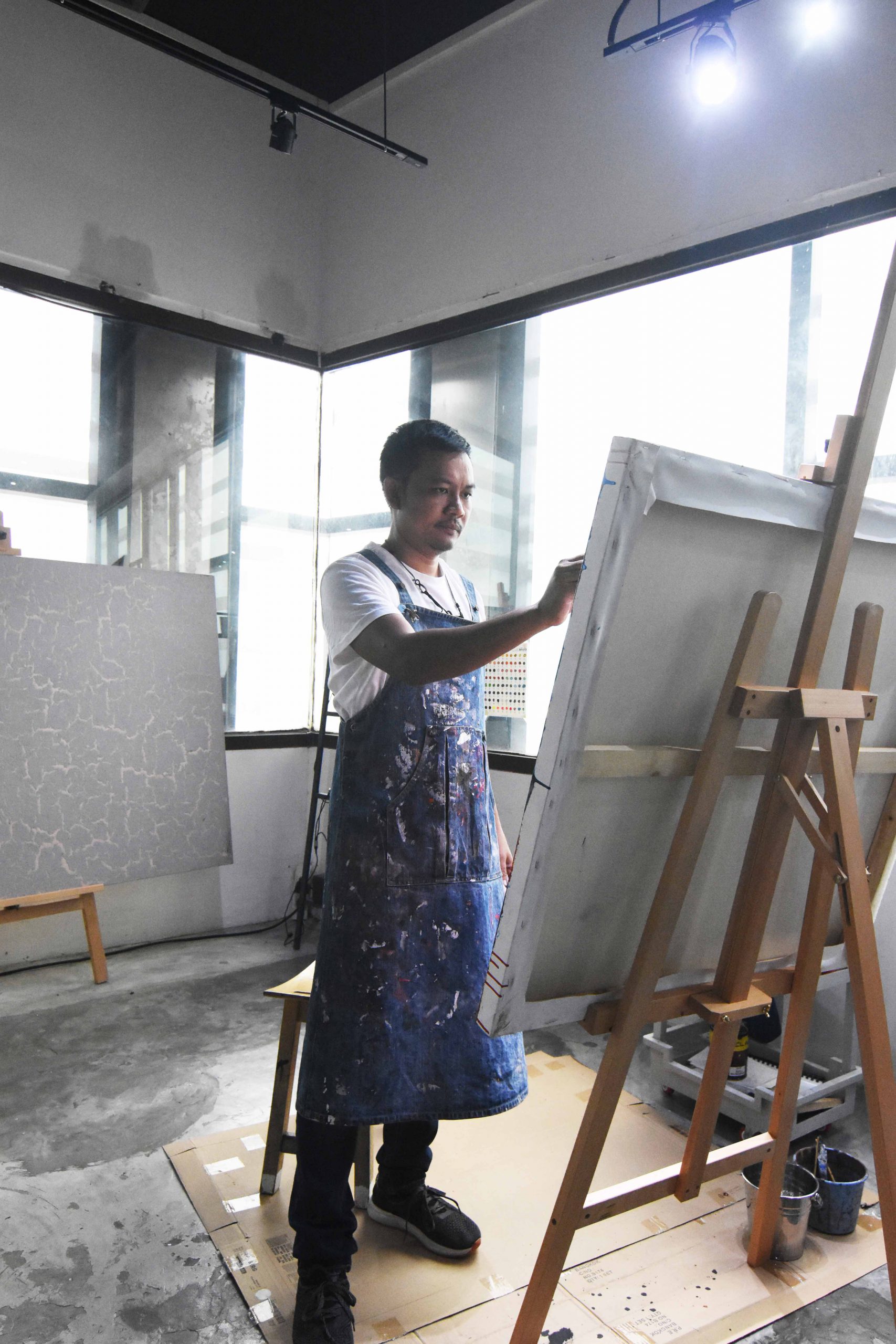 "AIR" – Artist In Residence at River City Bangkok
River City Bangkok has recently launched its new, enticing zone on the 3rd floor for creativity and fresh thinking: AIR (Artist In Residence), as a space for artists to work and for art lovers to admire. AIR features 7 leading art studios in Bangkok to create creative interactions between crafters and admirers to create, share, teach, and learn. Also, the artist in residence will host workshops and art classes.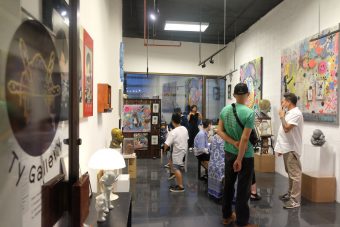 Studios and galleries in AIR zone are as follows:
PAINT FAH (Room 311)
BAAN SILOM (Room 312)
956 CONTEMPORARY ART (Room 313)
Gallery Hoc (Room 314)
Ty Gallery (Room 317)
J02 Gallery (Room 318)
ThingsThatBringYouJoy (Room 357-358)
Visit www.rivercitybangkok.com for more information and updates.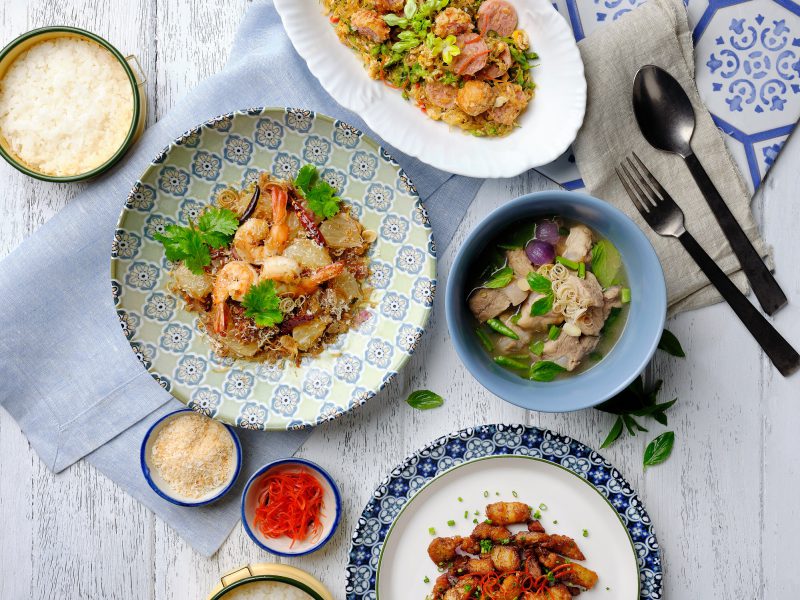 By Lifestyle+Travel
At Sindhorn Midtown Hotel Bangkok, Tr.EAT by Saneh Jaan is now ready to serve superb tastes of modern Thai cuisine in an easygoing ambience. Dishes are prepared à la minute using quality local ingredients, resulting in a wonderful bursting of complex flavors, at affordable prices. To celebrate this opening, guests can enjoy 25% discount on the entire food menu throughout October 2020. Tr.EAT (treat) means enjoyment evoked by delicacies you eat and delightful moments our guests can share with their loved ones. In collaboration with Saneh Jaan, the 3-time Michelin-starred restaurant, the restaurant brings its traditional Thai recipes to combine with classic menus from Sindhorn Midtown's very own kitchen. Serving daily lunch and dinner, Tr.EAT by Saneh Jaan offers selections of starter, main course, à la carte and dessert. Signature dishes include Khao Mun Somtam Moo Foy (THB 180++) – Rice cooked in coconut milk, served with papaya salad and shredded pork, Geang Ranjuan Moo (THB 220++) – Pork curry seasoned with fermented shrimp paste chili sauce and Som Choon Hi Ma (THB 80++) – Mixed fruits in citrus syrup granita. Conveniently situated in Langsuan, Sindhorn Midtown can be reached at walkable distance to Chit Lom and Ratchadamri BTS Skytrain stations. The 150-seat restaurant can also host private parties, corporate events, casual gatherings and more. For more information or reservations, please contact +65 (0) 2 796 8888 or eat@sindhornmidtown.com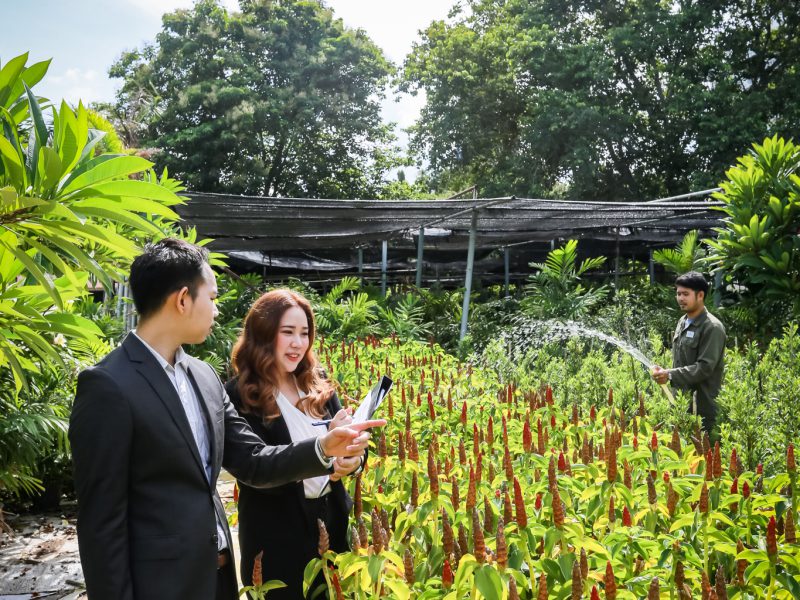 By Lifestyle+Travel
The Royal Cliff Hotels Group has set another benchmark for social responsibility excellence by adding the Asia Responsible Enterprise Award (AREA) to its distinctive portfolio of awards and accolades. Its Green Multiples project was lauded and recognized for its creativity, sustainability and effectiveness in lessening environmental pollution. Recognized as the most coveted CSR award in Asia and widely regarded as the gold standard for sustainability practice, leading organizations from all over the region received the AREA, demonstrating continued dedication to responsible business practices despite the pandemic. Winners were determined not just by their efforts and results, but also by such criteria as a connection to the community, identification of needs, the effectiveness of implementation, ability to reach the target audience, impact, leadership involvement, and continuity. The project highlights reusing various resources within the organization to maximize cost-effectiveness and help reduce environmental pollution. Utilizing 5 initiatives, the Royal Cliff team came up with creative means to reuse the same product in a variety of ways. With CSR remaining an essential part of the company's culture, the project underlines its drive to take socially responsible actions through creating public awareness to conserve resources, using organic wastes to produce biogas, making organic fertilizers and operating a large-scale wastewater treatment plant which has presented a sustainable long-term solution to water scarcity in the area. The award has enhanced Royal Cliff's resolve to not only do more with regards to corporate social investment but also, to help continually address sustainability challenges confronting the hospitality industry.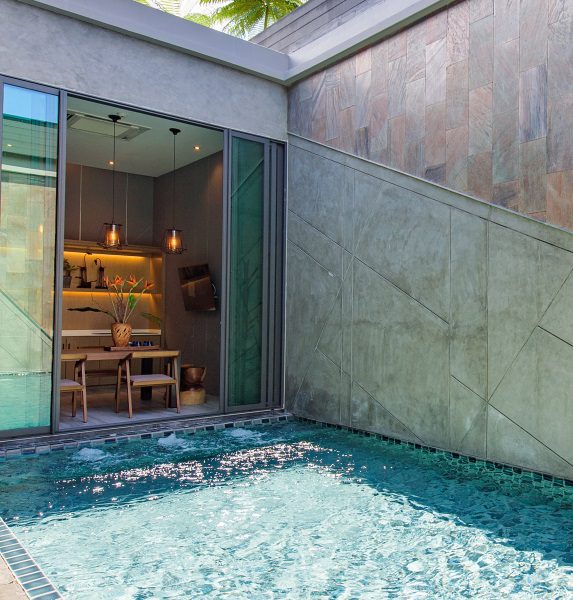 By Lifestyle+Travel
Inspired by African gems mining, The Gems Mining Pool Villas Pattaya is a new gleaming stay with unique experience nearby Bangkok, which is set to open on 14 November 2020. The resort consists of 78 keys in five room types including Topaz Jacuzzi, Emerald One-Bedroom Pool Villa, Sapphire Two-Bedroom Pool Villa, Ruby Three-Bedroom Pool Villa and The Legacy Conceptual Residence with five bedrooms. For facilites, Club Amethyst Wellness Centre houses fitness centre, onsen, spa, steam, sauna and The Quartz exercise studio, with 2 outlets: The Tram Restaurant Bar & Wine Cellar and The Pit Sundowner Bar offering Thai, Western and South African inspired menu. To celebrate the opening, the resort offers an Introductory Promotion with complimentary benefits including breakfast, cocktail/mocktail, The Gems Welcome Refreshment, discount at spa and restaurant, free access to Club Amethyst wellness centre with onsen, gym, steam and sauna etc., priced at THB 3,178 per night for Topaz Jacuzzi (93 sqm.), THB 4,943 per night for Emerald One-Bedroom Pool Villa (100 sqm.), THB 10,005 per night for Sapphire Two-Bedroom Pool Villa (140 sqm.) and THB 15,066 per night for Ruby Three-Bedroom Pool Villa (207 sqm.). Prices are inclusive of service charge and VAT. For booking 2 nights and more, guests will receive complimentary lunch or dinner for Emerald, Sapphire and Ruby villas, while guests will receive a free upgrade to Emerald One-Bedroom Pool Villa when booking Topaz Jacuzzi for stays on weekdays. The promotion is available for booking from now until 15 December 2020 and valid for stays from 14 November 2020 until 28 February 2021, with free cancellations and date change. For more details and reservations, visit www.thegemspattaya.com. Enter promo code INTRO.