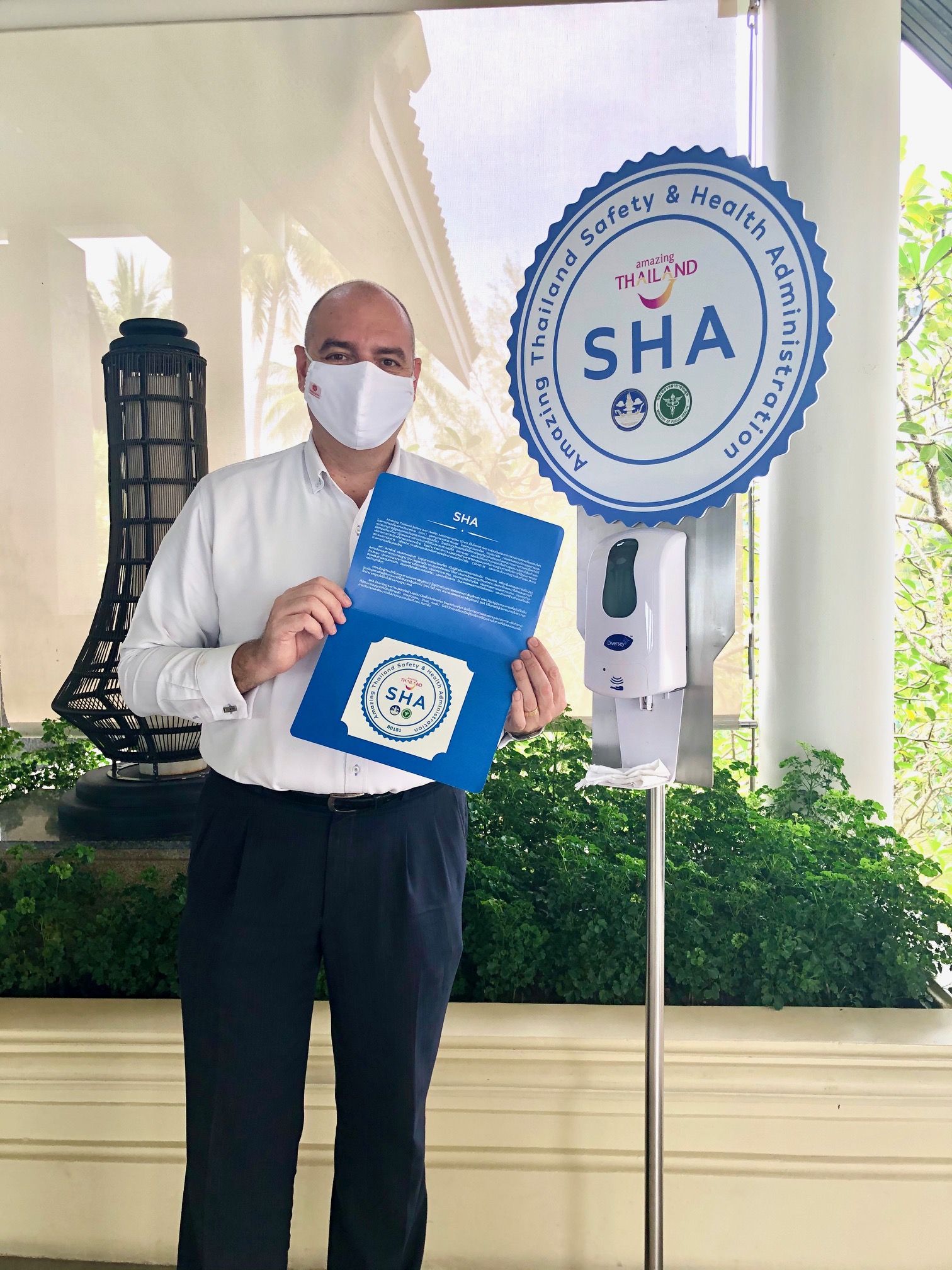 Angsana Laguna Phuket and Angsana Villas Resort Phuket Awarded SHA Certificate
Recently, Angsana Laguna Phuket and Angsana Villas Resort Phuket have been awarded the "Amazing Thailand Safety and Health Administration: (SHA)" certificate, ensuring strict standards of hygiene and sanitisation for ultimate safety, in compliance with the SHA standards determined by Thailand's Ministry of Public Health. The SHA logo appeared at the resorts is a mark of quality certification of the high standards of service and cleanliness, and will be valid for 2 years.
Angsana Laguna Phuket and Angsana Villas Resort Phuket under the Banyan Tree Group are committed to going the extra mile to ensure our safety and services strictly exceed the SHA standard. Furthermore, Banyan Tree Group has launched its own Safe Sanctuary Programme', an integrated health and wellbeing programme that incorporates protocols of assurance and wellbeing standards. The Safe Sanctuary Seal demonstrates the rigour of Protect, Provide and Prevent, to assure all guests and associates of the Group's enhanced health and safety measures at all guest touch points as they plan, book and stay with us. This programme encompasses over 40 areas of enhanced protocols, including screening procedures, hygiene stations, and redesigned processes throughout the guest and associate experience. Within the Safe Sanctuary programme, additional global standards will focus on deep rest through sleep and activities emphasising the connection to Nature, and culinary offerings emphasising plant-forward menus and ingredient integrity.