Baglioni Resort Maldives Reopens This July with Spruced Up Villas
On 10 July 2021, exquisite Baglioni Resort Maldives will reopen with refurbished villas to welcome you back with elevated lap of luxury. Sit in an embrace of pristine nature with one of the world's best sceneries, the resort is endeared by lovers of nature and water sports.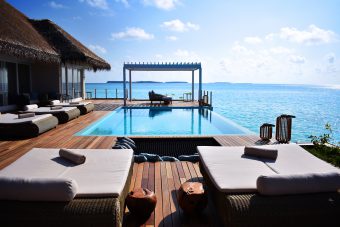 Designed for details, you can enjoy a tailor-made stay with gorgeous elements to pamper your body and mind, with minimised environmental impact. To bring out the best of Italian hospitality, the resort has partnered with prestigious Italian brands like Ferrari Trento, beginning guests the world's favorite Italian bubbles, Frette, providing sumptuous handmade bed linen and bath towels, MC2 Saint Barth, for chic beachwear and Insìum, offering innovative anti-ageing cosmetics. In addition, you will get to indulge into various fine dining experiences at 3 different outlets, bringing luxurious tastes of Italian, Japanese, and international cuisines to your table.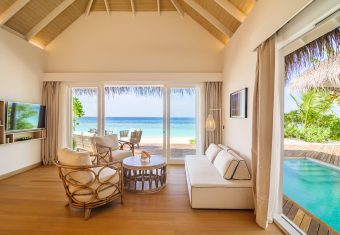 To learn more about the exclusive experience or to make a reservation, visit www.baglionihotels.com/branches/baglioni-resort-maldives