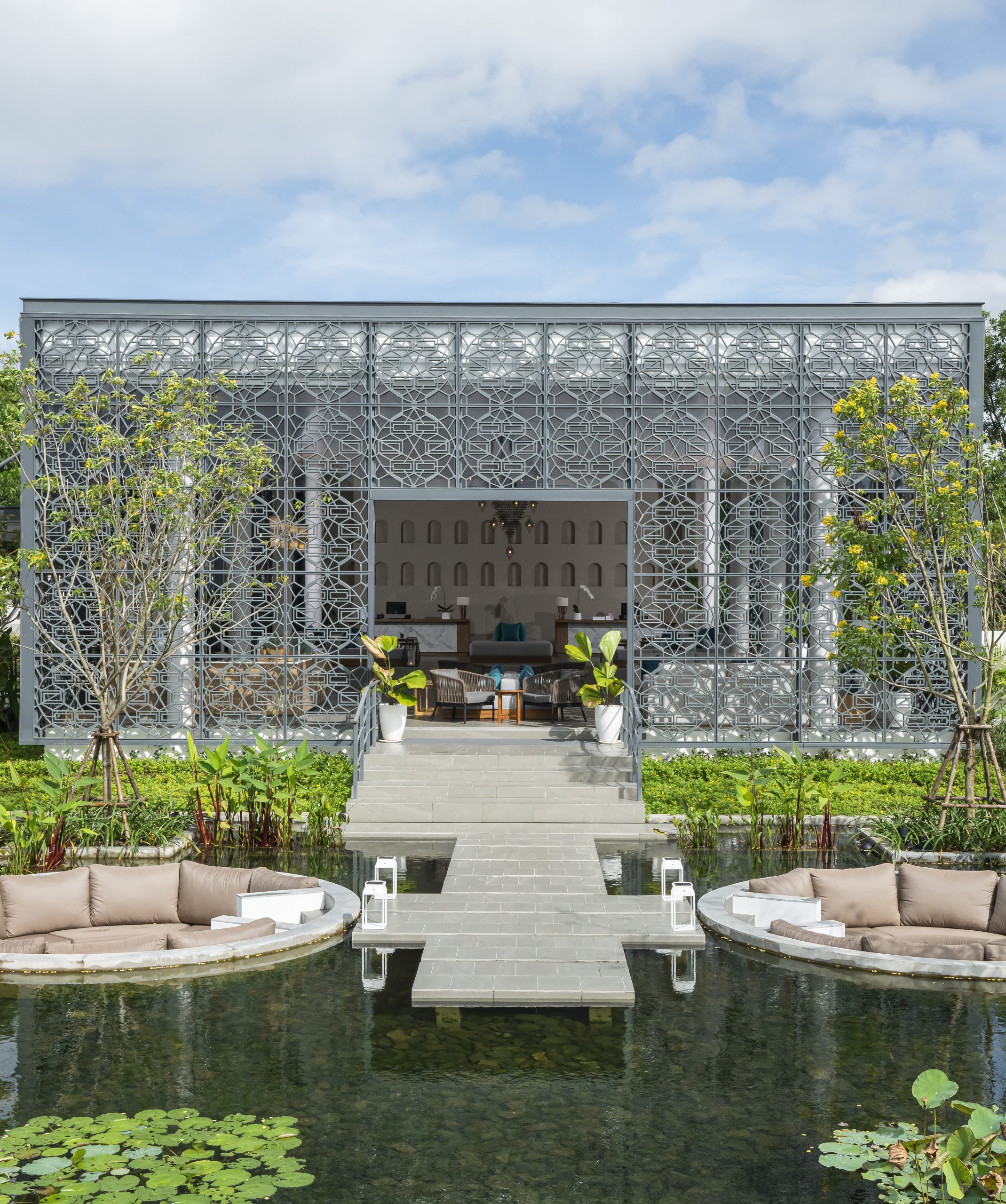 L+T's Review: Take Time to Treat Yourself at Melia Phuket Mai Khao
Meliá Phuket Mai Khao is one of Phuket's beautiful places to stay, offering tranquility amidst a delightful design that blends effortlessly into the natural island surroundings.
SETTING THE SCENE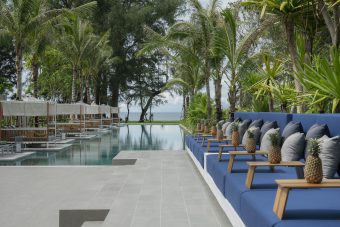 As Mai Khao Beach is a protected area, crowds are not a thing here. Meliá Phuket Mai Khao is a tranquil getaway set amidst tropical island greenery offering wellness-inspired facilities and satisfying dining options. Whether you are at the lobby, in a spa treatment room or strolling along the walkways, you will enjoy spaciousness and be able to admire the tropical island greenery.
To drench yourself in summertime delight, there are two good-sized swimming pools, one situated on the beachfront lawn with private pavilions dotted around. If you are fond of watching sunsets the poolside pavilions will become your very favourite spot, as you can overlook the sun setting over the sea from them. Another popular spot is the leafy lawn by the beach, where you can enjoy wellness-inspired activities such as yoga at dawn and unwinding in peace at dusk.
GETTING COMFORTABLE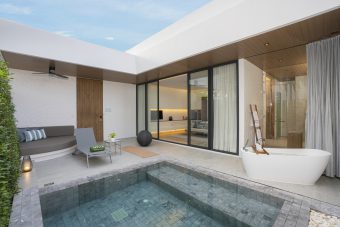 The beachfront resort comprises of 30 suites and 40 villas, all of which are remarkably spacious. In addition, 15 of the villas are wellness-oriented with compelling add-ons such as a vitamin-C shower, ultrasonic essential oil diffuser, GermGuardian air purifier, and Tempur-Pedic pillows. The interior design focuses on clean lines and mellow palettes with Mediterranean touches, and with the spacious bedroom and outdoor lounging area of my villa, I am ecstatic to have all these for my stay at Meliá Phuket Mai Khao.
DINING OPTIONS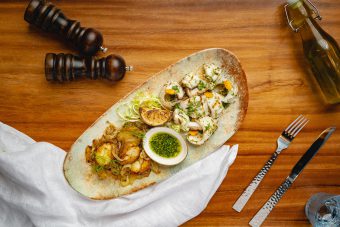 The culinary team here is led by Italian Chef Luca Mancini, who has lived in Thailand for over a decade. He knows Mediterranean and Thai flavours so well and has create a marvellous menu with both cuisines.
All-day SASA serves up flavoursome Thai and international dishes in a gorgeous indoor setting, while alfresco GAIA Beach Club indulges playful souls with Mediterranean-inspired casual dining as well as tasty cocktails. Dishes here are mainly made with locally-sourced ingredients and there are also a number of healthful options available.
WHY I'D RETURN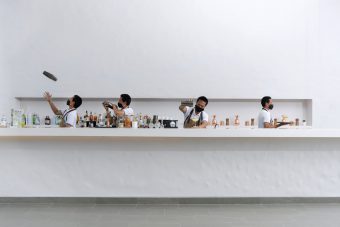 I find this resort offers the right balance between selfcare and having fun ─ I can opt for wellness activities all day long, and then unwind with a delicious, refreshing cocktail in hand by the pool followed by a good meal. In addition, there is something about the air here that makes me feel invigorated all day long.
ONE OR TWO QUIBBLES…
As the resort places an emphasis on relaxation there is no work station in the guestrooms, and that may be a bit inconvenient for those who do need to spend some time doing work.
MELIÁ PHUKET MAI KHAO
233 Moo 3, Mai Khao, Thalang, 83110 Phuket
T. +66 (0) 76 563 550
E. info@meliaphuketmaikhao.com
W. www.melia.com/en/hotels/thailand/phuket/melia-phuket-mai-khao
FB. @meliaphuketmaikhao
Text by Pakvipa Rimdusit