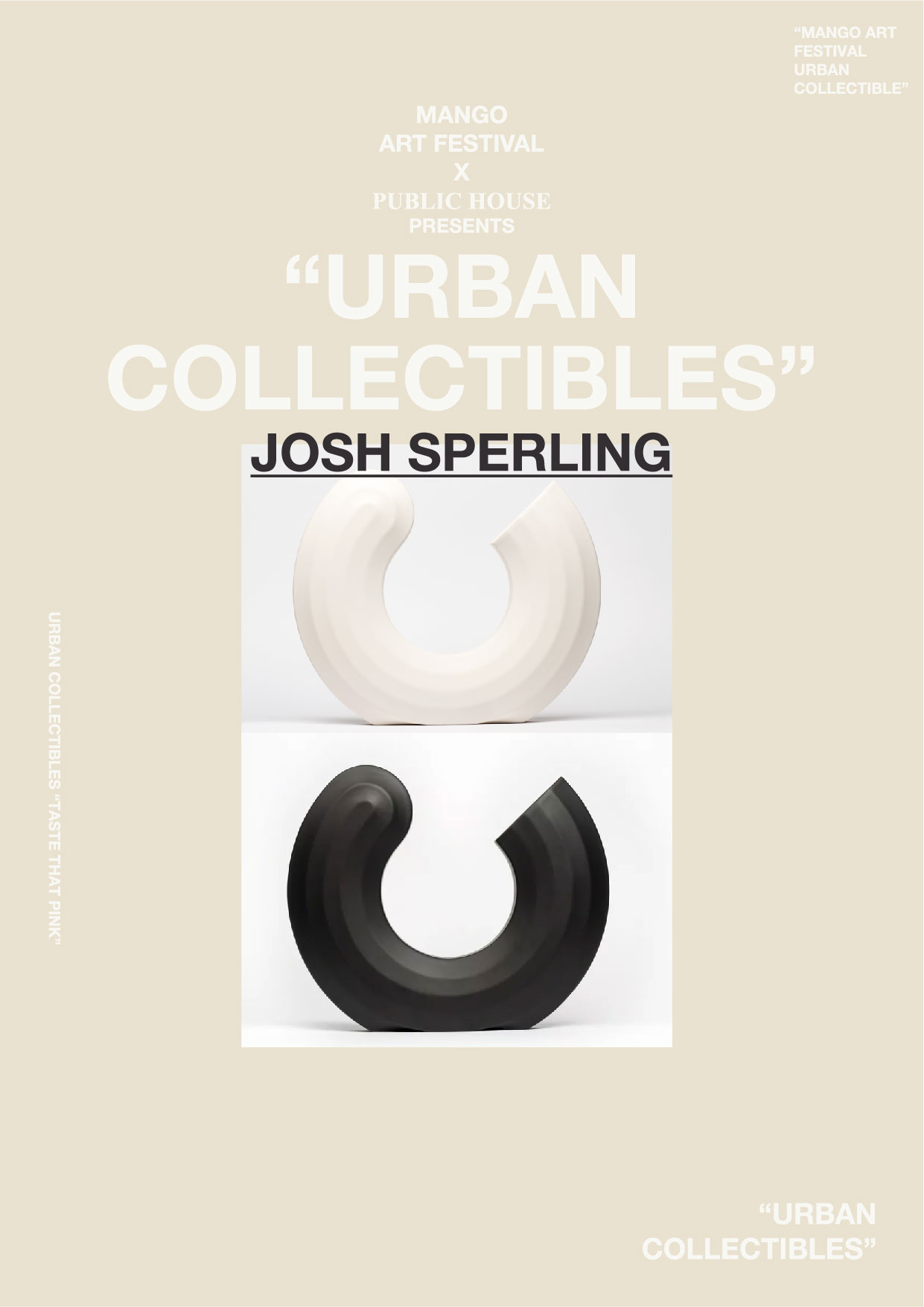 The First 'Urban Collectibles' Pop-Up Event by Mango Art Festival to Take Place on 11-13 November
Mango Art Festival, in collaboration with Public House, will debut its first edition of 'Urban Collectibles' – a pop-up marketplace for the urban art community, where like-minded people can connect and exchange ideas during 11-13 November 2022 at Public House Hotel, Sukhumvit 31, Bangkok, showcasing limited-edition designer toys, pop art furniture, as well as a variety of original artwork on canvas, and more rare finds by local and international urban artists such as Retina, Todd James, Madsaki and Keith Haring.
The venue will feature paintings by renowned and emerging urban artists such as Alex Face, Bonus Tmc, Bigdel, Mamablues, and others on the first floor, while on the second floor is an opportunity to explore urban art collectives such as NEV3R & FRIENDS, Temporarywest, MSV Crew, and TRK & PREDUCE Skateboards. There will also be an art auction for works by world-famous street artists such as Kaws, Katherine Bernhardt, Daniel Arsham, Javier Calleja, and Yusuke Hanai.
For more details, visit www.mangoartfestival.com or Facebook: @MangoArtFestival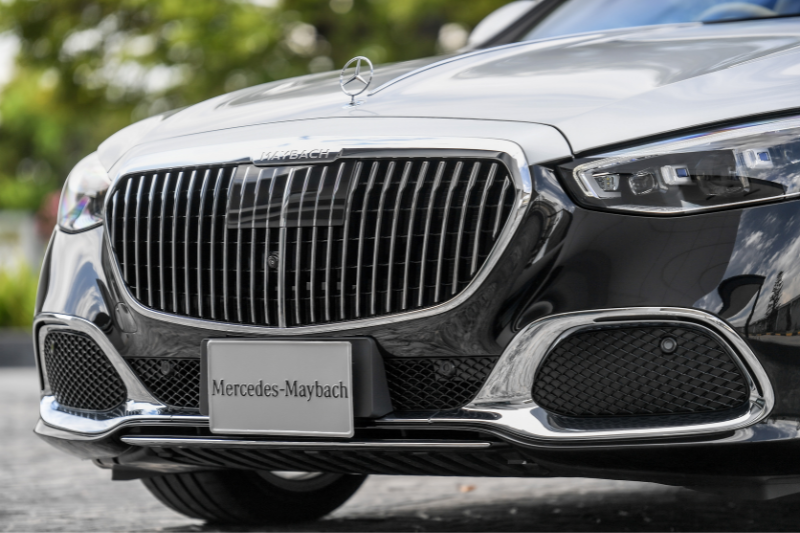 By Lifestyle+Travel
Mercedes-Benz (Thailand) introduces a top-end luxury masterpiece to cater to the high-end clientele, presenting the Mercedes-Maybach S 580 e in a locally produced version for the first time. Thailand stands as the first country to produce the two-tone variant, embodying the essence of the longstanding Maybach brand's philosophy, "the very best of the very best" This luxurious vehicle comes equipped with a Plug-in Hybrid powertrain capable of achieving over 100 kilometers according to the WLTP standard, excelling in all aspects of performance, exterior and interior design, along with the cutting-edge technology and convenience features. It offers an unparalleled experience to the driver and the passengers, complemented by the Mercedes-Maybach Lifestyle Concierge Service, provided by "Quintessentially" a global lifestyle assistant, to Mercedes-Maybach owners for three years from the handover day. "The introduction of the Mercedes-Maybach S 580 e in the Thai market is a testament to our commitment to delivering the pinnacle of luxury under the Maybach brand, aligning with the philosophy inspired by Wilhelm Maybach, the founder of Maybach. We have strived to craft the highest level of automotive engineering artistry under Mercedes-Benz, earning celebration from numerous global celebrities who own the Mercedes-Maybach brand. One of the standout features of the Mercedes-Maybach is the rear passenger compartment, designed meticulously to provide a first-class experience, ensuring the utmost comfort in every detail. In addition to the luxury that all customers will experience as Mercedes-Maybach owners, another exceptional aspect is the elevated experience of the Mercedes-Maybach Lifestyle Concierge Service, in collaboration with Quintessentially, a full-service lifestyle concierge. This service aims to solve urgent and complex personal challenges, including travel planning, reservations at world-class restaurants, and organizing special events, allowing members to enjoy their valuable time with a peace of mind, reflecting the meticulous attention to detail that Mercedes-Maybach represents." Mr. Martin Schwenk, President and CEO of Mercedes-Benz (Thailand) Limited ━━━━━━━━━━━━━━━━━━👇🏻━━━━━━━━━━━━━━━━━━ The locally produced Mercedes-Maybach S 580 e in the two-tone paint (Obsidian Black / High-tech Silver) is available at 11,200,000 baht. ━━━━━━━━━━━━━━━━━━👆🏻━━━━━━━━━━━━━━━━━━ For further details and exclusive privileges of the Mercedes-Maybach S 580 e, please contact Authorized Mercedes-Maybach Dealers or visit the website https://www.mercedes-benz.co.th, along with all Mercedes-Benz's social media platforms.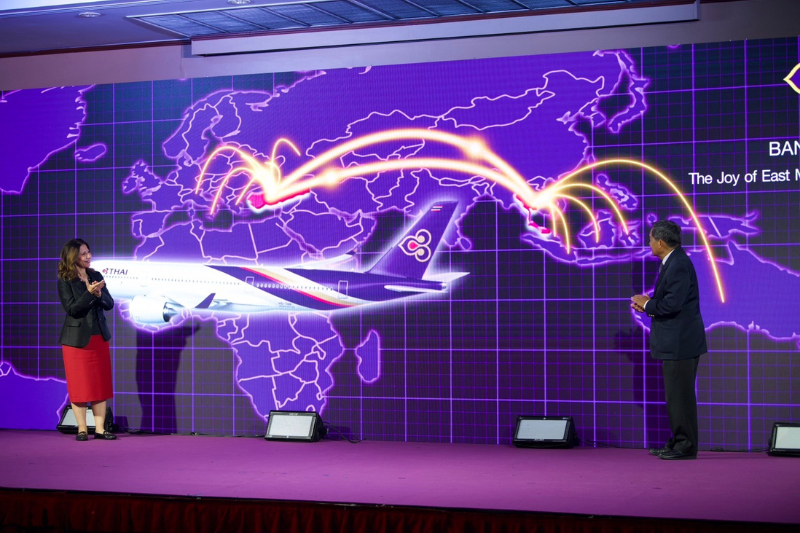 By Lifestyle+Travel
Thai Airways International Public Company Limited (THAI) holds the launch event of the new service to Istanbul, the Republic of Türkiye, to enhance its route network. Mr. Piyasvasti Amranand, THAI Chairman of the Plan Administrators, and Mrs. Serap Ersoy, Ambassador of the Republic of Türkiye to Thailand, presided over the event. Also present at the event were Mr. Asi Mamanee, Director-General of the Department of European Affairs, Mr. Siripakorn Cheawsamoot, Deputy Governor for International Marketing Europe Africa Middle East and Americas, Tourism Authority of Thailand, Mr. Pornchai Thiraveja, THAI Plan Administrator, Mr. Chai Eamsiri, THAI Chief Executive Officer, and THAI senior management. THAI is ready to take all passengers to experience Istanbul, the cultural gem with historical stories of the Republic of Türkiye and intercontinental travel hub connecting Asia, Africa and Europe especially Eastern European destinations through Star Alliance network. Roundtrip daily Bangkok-Istanbul flight operations will start on 1 December 2023 with details as follows: - TG900 departs from Bangkok at 23.45 hours and arrives in Istanbul at 06.05 hours (local time), the following day - TG901 departs from Istanbul at 16.30 hours (local time) and arrives in Bangkok at 05.35 hours, the following day Furthermore, amuse-bouche served on these flights were inspired by the culinary culture of the two countries. The launch of Bangkok-Istanbul flight operations elevates THAI's connectivity and cargo capabilities in Asia-Pacific and Australia as well as promotes Thailand's economic, transportation, trade and investment ties to the Republic of Türkiye and other Eastern European countries according to the government's policies. The Republic of Türkiye, with total population of over 85.3 million and the economic system worth 906 billion dollars, has abundant tourism potential. In introducing the new service, THAI and Mastercard offer discount for customers who purchase tickets with Mastercard on thaiairways.com in Bangkok-Istanbul routes with a discount code "TGMCBKKIST" at 2,000 baht and in Istanbul-Bangkok routes with a discount code "TGMCISTBKK" at 50 US dollars now until 30 November 2023 scheduled for travel 1 December 2023-31 March 2024. Royal Orchid Holidays (ROH) offers tour packages to picturesque landmarks in Istanbul and other tourist attractions in the Republic of Türkiye. For more information and reservation please call (+66)2545-3252 or LINE ID: (@)roh.tg For more information and reservation, passengers may visit thaiairways.com, local THAI offices, ticket agents or call (+66)2356-1111 (24 hours a day) for THAI Contact Center.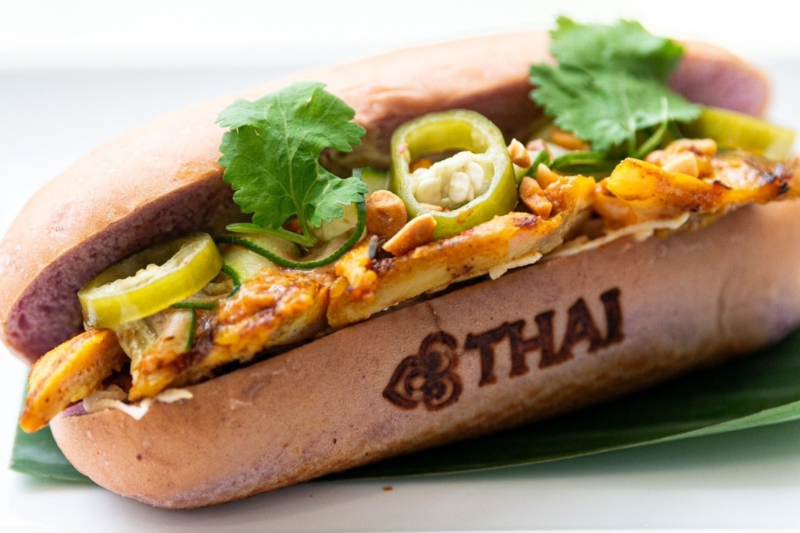 By Lifestyle+Travel
"TASTE OF THAI TALES", the Exclusive Inflight Menu Curated by Chef Bo, has recently been unveiled with the aim of enhancing the journey with fantastic food services along the way. Thai Airways International Public Company Limited (THAI) introduced the exclusive inflight menu at the "TASTE OF THAI TALES" event, presided over by Mr. Chai Eamsiri, THAI's Chief Executive Officer, and THAI executives at THAI's head office. The new menu, designed to enhance passenger satisfaction through a new culinary experience, was curated by Chef Duangporn (Bo) Songvisava, Asia's Best Female Chef of 2013, who appeared in Netflix's Chef's Table Season 5. She worked alongside THAI Catering Chef Suchat Nanta, who demonstrated the preparation at this event. This adjustment was initiated with the idea of enhancing passengers' inflight experiences through the six Ayatana senses: sight, taste, smell, hearing, touch, and feeling. Inspired by Thai culinary culture, Chef Songvisava, the owner of the Food Trust BKK (Bo.Lan), selected local ingredients to blend with an international menu in designing these inflight meals. These meals have been available on THAI Royal First and Royal Silk classes on flights to Europe, Australia, and Japan since July 2023. • All Day Dine The Roll series: Thai-Northern Curry Sausage in a Sweet Potato Bun, topped with Sauerkraut, Pickled Ginger, and crispy pork crackling. Meatball with Spicy Tamarind Sauce in a Sweet Potato Bun, topped with Pickled Cucumber, Shredded Cabbage, and Semi-Dried Tomatoes. Grilled Honey Pork with Holy Basil and Chili in a Sweet Potato Bun, topped with a Soft-Boiled Egg and Fried Chili. Chicken Satay in a Sweet Potato Bun with Shredded Cabbage, Pickled Cucumber, and Green Chili. The Pie series: "Hung Lay" Pork Curry Pie with a Pickled Garlic and Ginger Skewer. "Khao Soi" Chicken Pie with Pickled Cabbage, Lime Wedge, and Chili Oil. • The Main dishes: (*starting in 2024) Lamb Cutlets in Red Curry with Green Banana, served with Thai jasmine Rice, five-spice braised Soft-Boiled Egg, Stir-Fried Green beans, and Thai Grilled Sweet Corn. Prawns in Red Curry with Pineapple (Gaeng Khua), served with Thai jasmine Rice, Thai Turnip Omelet, and Stir-Fried Aubergines with Sweet Basil. • The Ochazuke Breakfast series: Thai Jasmine Rice in "Tom Nok Mhor" Style Soup with Smoked Fish. Thai Jasmine Rice in "Tom Klong" Style Soup with Smoked Fish and Thai Herbs. Tapioca Pearls in Clear Soup with Young Coconut and Thai Basil, topped with Shredded Chicken, Poached Tiger Prawns, and Onsen Egg. • The Heritage series: Thai Rice Vermicelli Noodles with Prawn and Peanut Sauce (Sen-Mee Nahm Prik). THAI strives to introduce new products and services for optimal passenger satisfaction. As the national carrier, THAI is honored to strengthen the position of Thai food as a form of national soft power for global recognition, as well as to support local ingredient manufacturers.